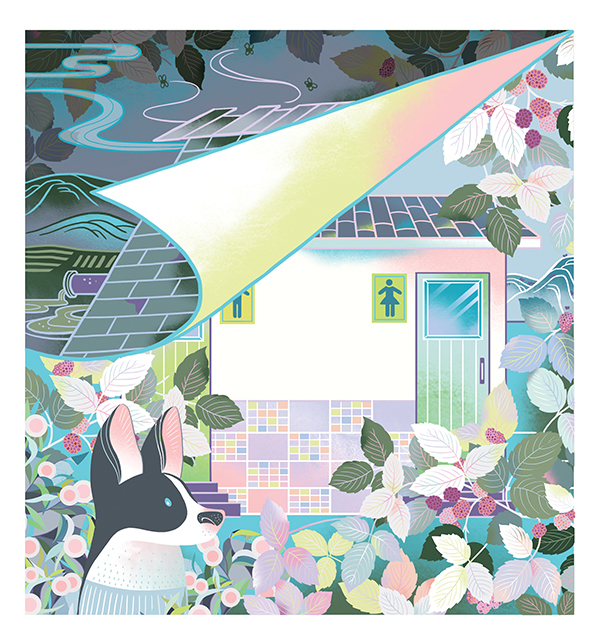 As indispensable everyday facilities, clean and hygienic toilets are necessary not only for people to lead a healthy life, but also for China to build a comprehensively well-off society and revitalize the countryside. [For China Daily/Li Min]
The central government will spend 7 billion yuan ($1.01 billion) this year to promote the "rural toilet revolution," the Ministry of Agriculture and Rural Affairs said, adding that 10 million rural toilets were renovated in 2018. Why is the toilet revolution in the countryside necessary? And what should China focus on to make the process a success? Two experts share their views on the issue with China Daily's Liu Jianna. Excerpts follow:
Aim should be to increase the well-being of farmers
As indispensable everyday facilities, clean and hygienic toilets are necessary not only for people to lead a healthy life, but also for China to build a comprehensively well-off society and revitalize the countryside. Since many toilets in rural areas are stinky and fly-infested dry squat facilities with tanks underneath which are a health hazard to villagers and pose a threat to the rural ecology and environment, intensive efforts and a huge amount of capital are needed to modernize them.
To make the toilet revolution a total success, local governments should adjust their measures to suit local conditions and avoid blindly copying standard models. For instance, they should take the condition of the local sewage system into consideration before remodeling the dry toilets into flushing ones, because a lack of proper sewage pipelines could lead to water contamination.
Given farmers' financial condition and their level of socioeconomic development, economic and practical facilities and technologies should be adopted while modernizing the toilets in the countryside. Also, local governments should refrain from chasing fancy and high-end facilities and technologies which could put a strain on local financing and farmers.
Most importantly, farmers, as the beneficiaries of the toilet revolution, should be encouraged to actively participate in the program and freely voice their concerns. As the toilet revolution is aimed at increasing farmers' well-being, their opinions about the program, especially after it is completed, should be given due importance by the local governments.
Besides, the toilet modernization program should be sustainable in nature. And for that, the officials need to take measures to ensure the toilets' design and structure can withstand the test of time and the facilities can be sustainably maintained. Since the aim of the toilet revolution is not just to accomplish a task assigned by the higher authorities, but to revitalize the countryside, local officials should not embellish their performance by presenting results that appear impressive but lack substance. Instead, they should attempt to fundamentally improve farmers' living conditions so they can lead a better life.
Jiang Wenlai, a professor at the Institute of Agricultural Resources and Regional Planning, Chinese Academy of Agricultural Sciences
There is a need to pay more attention to sustainability
The toilet revolution has not only improved farmers' quality of life, but also brought them some unexpected benefits. For instance, thanks to the significant improvement in the living conditions in rural areas, partly due to the toilet revolution, young people living in the city tend to spend more time with their parents or grandparents in the countryside. As such, farmers will gradually recognize the program's many benefits and their enthusiasm for the toilet revolution will likely increase.
Also, certain villages' experiences of the nationwide toilet modernization campaign could be applied elsewhere. For instance, the model of integrating toilet renovation with domestic wastewater treatment adopted by Laiwu, Shandong Province, not only turns waste into productive commodity, but also significantly lowers the cost of the toilet renovation. This model could be applied to areas with similar conditions and socioeconomic development level.
Moreover, there is a need to pay more attention to the effects and sustainability of the toilet revolution. To this end, a third-party monitoring and evaluation system should be established to assess the results and ensure the program is properly operated in the long run.
(Source: China Daily)