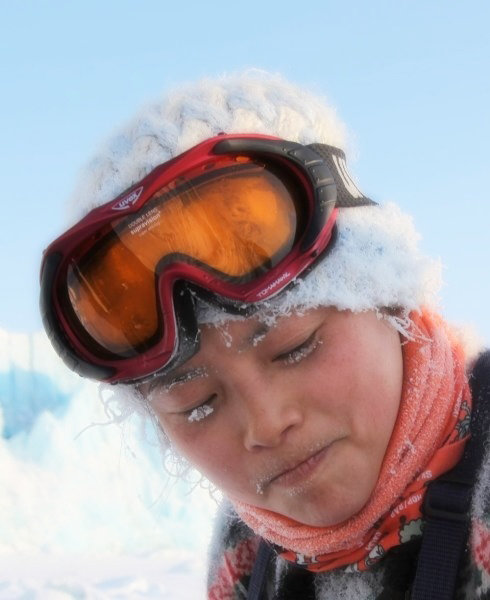 Wang Jing, co-founder of Toread [China Daily]
A Chinese entrepreneur who claimed to have climbed the world's highest mountain Qomolangma admitted on Friday that she had used a helicopter to avoid risks.
Wang Jing, 40, co-founder of the domestic outdoor sportswear manufacturer Toread, responded to a week of accusations by acknowledging that she in fact used a helicopter while climbing Qomolangma, also known as Mount Everest in the West, on May 23.
She told China News Service that she took a helicopter to fly from the base camp at 5,364 meters in altitude to Camp II at 6,400 meters since the route was damaged by an avalanche that had killed 16 Nepalese guides on April 18.
"The Sherpas (guides) have great mental pressure and they were reluctant to step into that place," she was quoted as saying while explaining the decision to take a helicopter.
"I knew our decision could discount the climbing efforts. However, I would like to accept the losses for the sake of safety," she said.
She was the first person to go up from the Nepalese side since the avalanche had forced hundreds of climbers to abandon attempts on the mountain, Nepalese tourism ministry official Dipendra Poudel told Reuters in an early report.
Wang was questioned by many netizens late last month after the Nepalese government launched an investigation of her on May 27 after accusations she had used a helicopter.
A publicity official of the Nepal embassy in China told China Daily earlier that if the Nepalese tourism authorities could confirm the accusation, Wang might face the punishment of a fine.
On May 26, Wang claimed on her micro blog that she managed to reach the summit of the mountain from the Nepalese side at about 6:30 pm on May 23 after "experiencing tens of thousands of hardships". She did not mention the helicopter issue in the micro blog.
The micro blog was forwarded for more than 2,000 times and drew more than 1,300 comments as of Saturday afternoon, with most micro-bloggers criticizing her for hiding the fact she had taken a helicopter.
The fact that she hired three Sherpa guides while climbing also drew public criticism. "If you have enough money, you could even reach the moon," a netizen commented.
It has become an unwritten rule for climbers to walk step-by-step from the base camp to the peak of the mountain, so it goes against the rule to take a helicopter, said a senior official of the Chinese Mountaineering Association.
If the Nepalese tourism authorities grant her a certificate of reaching the summit, it would be ridiculous, said the official, who declined to be identified.
(Source: China Daily)