Several ministry-level departments, including those for health, public security, housing and urbanrural development, have responded recently to issues of public concern.
Doctor service gets boost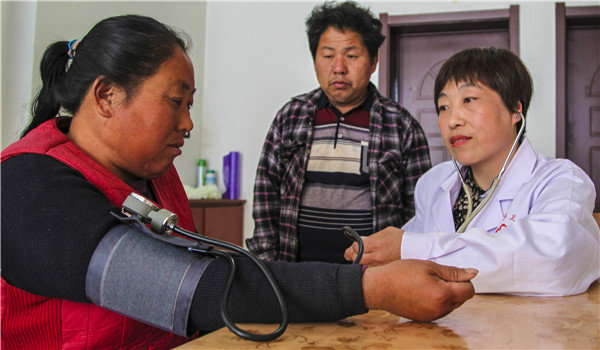 The National Health Commission has called for efforts to improve the quality of services for family doctors and expand their coverage in a notice issued on April 30. [China Daily]
The commission said that the coverage of family doctor services must be expanded, and the medical service capacities at the primary level should be improved.
More nursing staff at the primary level will be encouraged to offer services at homes, and more training sessions will be conducted for the staff to focus on chronic diseases, rehabilitation, and special care.
For poorer areas, authorities must improve their health management capacities of rural doctors for major chronic diseases, the notice said.
For patients with multiple chronic diseases, the notice called for family doctors to meet their requirements for outpatient services in one go to improve the efficiency of services.
The commission also required local authorities to use the internet and mobile applications to provide services including consultations, health management and enquiries.
Building site dust targeted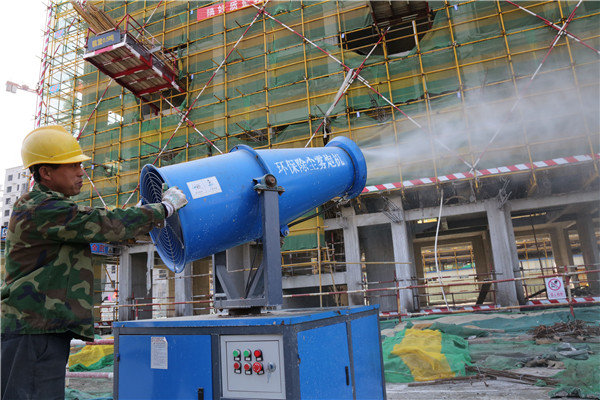 The Ministry of Housing and Urban-Rural Development has urged more measures to control and prevent dust from construction sites and roads in a notice published on Thursday. [China Daily]
The ministry called for proactive steps to reduce and prevent dust at construction sites.
Construction units should list the cost of dust prevention into the cost of projects, and made clear the related responsibilities for project contractors.
Local authorities must step up oversight on construction sites and rectify wrongdoings in a timely manner, the notice said.
The ministry also required more dust prevention measures on roads as it sets a target for 70 percent of city roads to be cleaned by street sweepers before the end of next year.
Pet custom clearing eased
The General Administration of Customs has streamlined custom clearance procedures for pets entering the country starting this month.
According to a new regulation issued by the authority, dogs or cats from designated countries or regions that carry valid electronic chips and pass on-site inspections will no longer be subject to extended quarantines.
The countries or regions include New Zealand, Australia, Fiji, French Polynesia, Hawaii and Guam, Jamaica, Iceland, the United Kingdom, Ireland, Liechtenstein, Cyprus, Portugal, Sweden, Switzerland, Japan and Singapore, as well as from the Hong Kong and Macao special administrative regions.
Valid reports showing rabies antibody test results by authorized laboratories are needed for pet dogs or cats entering China from countries or regions that are not on the approved list.
The administration had authorized 62 laboratories in 37 countries to conduct the antibody tests as of last month.
For dogs helping people with disabilities bearing valid electronic chips, quarantine can be waived if they pass on-site checks and their carriers can produce user certificates and professional training certificates.
In other circumstances, pets entering China are subject to a 30-day quarantine in designated areas.
Holiday tips for travelers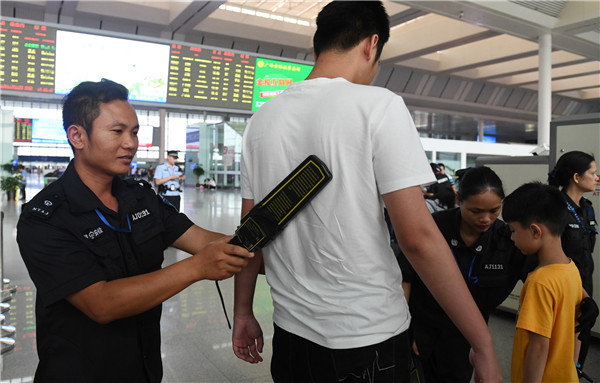 The Ministry of Public Security acted to ensure travelers safe trips during the May Day holiday, which started on Wednesday. [China Daily]
In a statement on Wednesday, the ministry said it has issued a warning to the public over the risks including peak flows on expressways and around tourist sites, heavy rainfall, and traffic violations.
The railway police have also vowed to conduct more security checks with more personnel and facilities involved, and more frequent controls in densely populated areas. Random inspections of suspicious luggage or items will also be made on trains bound for popular tourist destinations including Beijing and Shanghai, the police said.
More officers will be arranged to watch out for potential safety hazards from natural conditions, such as heavy rainfall and geological disasters, according to the police.
(Source: China Daily)