U.S. entertainment website Boredpanda.com recently published a series of photos to present the changing fashion for what was thought to be the "perfect" women's body type over the past century.
"In some cases, the contrasts between decades are shocking, and speak volumes to public attitudes at the time – which, basically, depended on whether or not people thought it was okay for women to have curves," states the website.
Let's take a look at how the "perfect" female body has changed in the public eye.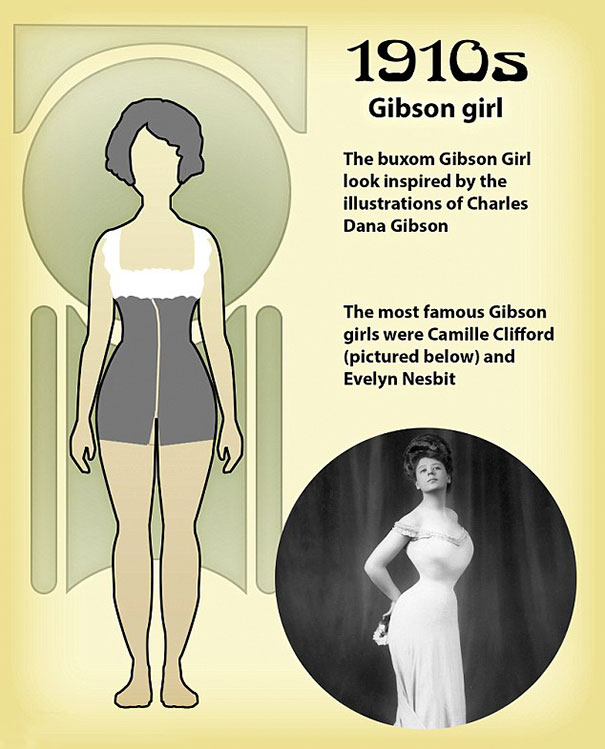 1910s: The buxom Gibson girl [cankaoxiaoxi.com]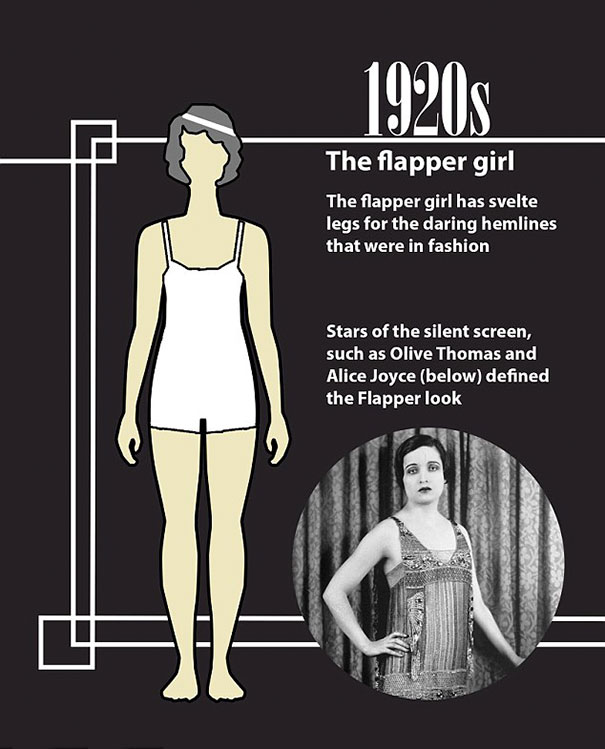 1920s: The flapper girl with svelte legs [cankaoxiaoxi.com]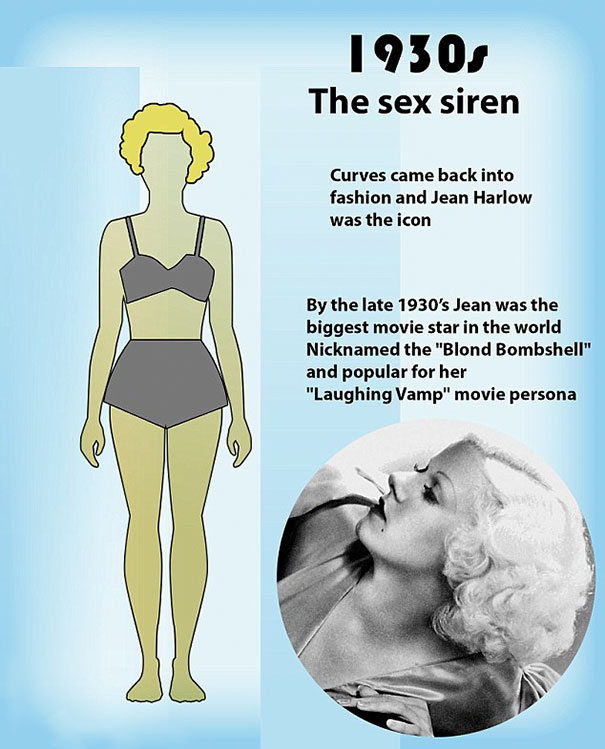 1930s: The sex siren with curves [cankaoxiaoxi.com]
1940s: The screen queen who looks to cheer returning heroes from the war [cankaoxiaoxi.com]
1950s: Curves with a plump figure [cankaoxiaoxi.com]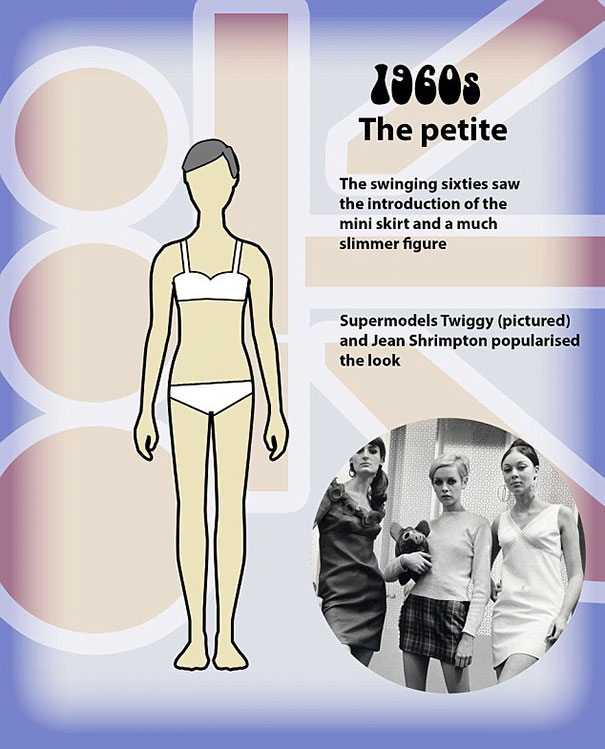 1960s: Petite with a mini skirt and a slimmer figure [cankaoxiaoxi.com]
1970s: The pin-up girl with wider shoulders and thinner hips [cankaoxiaoxi.com]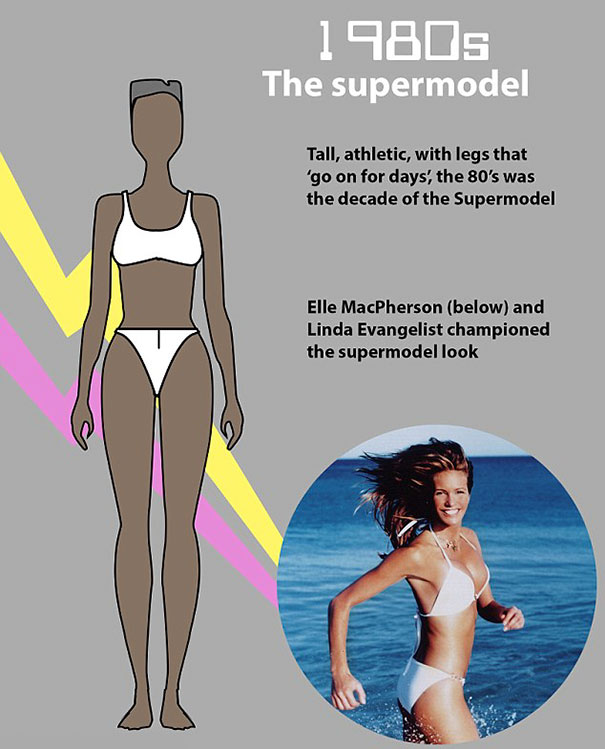 1980s: The tall athletic supermodel [cankaoxiaoxi.com]
1990s: The waif with a thin, androgynous look [cankaoxiaoxi.com]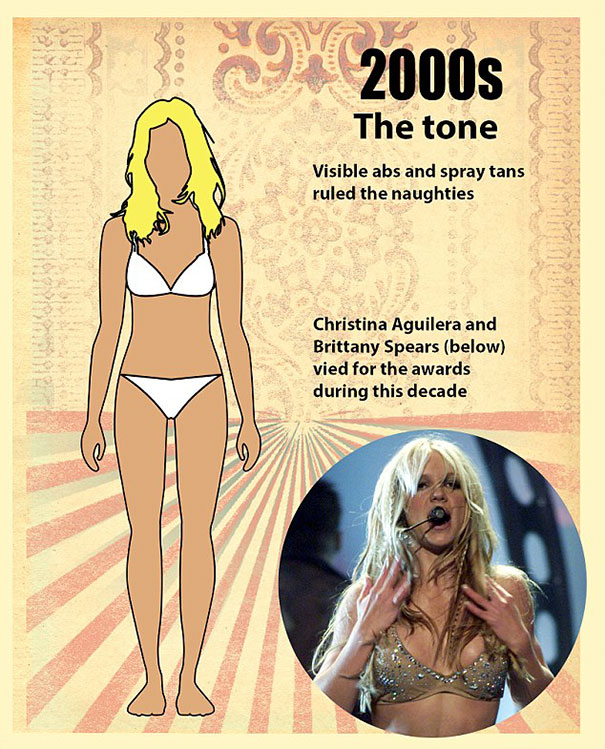 2000s: The tone with visible abs and spray tan [cankaoxiaoxi.com]
2010s: The bootylicious with curvy frames [cankaoxiaoxi.com]
Meanwhile, Boredpanda's writer points out: "We are still going wrong in 2017 by encouraging women and girls to constantly compare themselves to others, rather than loving themselves in their own right."
This statement has struck a chord among netizens. User Amanda Panda commented: "I guess I'm in the small minority that goes for hearts not parts. I can appreciate a nice body, but someone kind-hearted is sexy."
"Agreed, I never really found people's looks/bodies attractive. I mostly find their personality attractive," replied another netizen, Too Lazy To Care.
In addition, netizen Jeff Tan said, "It would be interesting if someone made a post about the 'perfect' male body through the decades."
"The look for men just hasn't changed much over the course of time. All you have to do is look at Greek statuary to see that. We saw an uptick in men with heavier musculature in the 90s, and there is a slight trend now towards skinny gits with neck beards, but these are not the mainstream," responded netizen Aunt Messy.
(Source: cankaoxiaoxi.com and boredpanda.com/Translated and edited by Women of China)