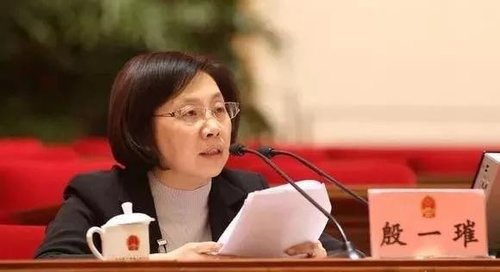 Yin Yicui, director of the Standing Committee of Shanghai Municipal People's Congress. [Women Voice]
A total of 31 provinces and municipalities in China have launched the annual meetings of local people's congresses, as well as local committees of Chinese People's Political Consultative Conference (CPPCC) this year.
During the recent meetings, referred to collectively as the "Two Sessions", one woman was nominated as director of local people's congress and four women as chairpersons of CPPCC provincial committees.
They are: Yin Yicui, director of the Standing Committee of Shanghai Municipal People's Congress; Li Weiwei, chairperson of the CPPCC Hunan Provincial Committee; and, Ge Huijun, Li Jiang and Cui Yuying — chairpersons of the CPPCC Zhejiang, Yunnan and Fujian provincial committees, respectively.
Female members and deputies account for 30 percent of the total officials in some six regions — Beijing, Tianjin, Shanghai, Guangdong, Guizhou and Anhui.
According to a survey, more than 20 percent of deputies to provincial people's congresses are female in those 31 provinces and municipalities, higher than five years ago. The ratio of women to men among all those CPPCC committee members is 4:6.
The number of female deputies of Jilin People's Congress and members of Jilin Provincial Committee of the CPPCC increased by 10.1 and 5.3 percentage points, respectively.
The proportion of women counterparts in Tianjin rose 6.4 and 8.6 percent higher than the previous session. In addition, the number of female deputies and CPPCC committee members improved by 2.8 and 6 percent in Guizhou.
Moreover, female officials from the generation born in the late 80s and 90s emerged at the sessions.
According to the full list of members of the 13th National Committee of the CPPCC, female members account for 20.4 percent, marking an increase of 2.6 percentage points over that of the 12th CPPCC National Committee.
The figures indicate the increasing social status of women and the progress in national efforts in promoting women's participation in politics, say researchers.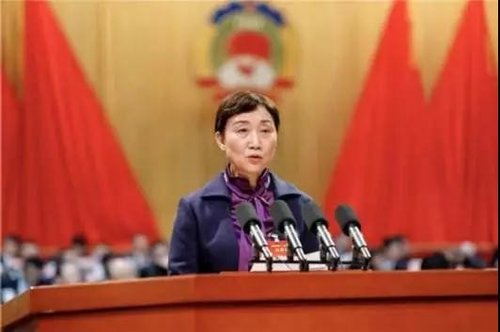 Li Weiwei, chairperson of the CPPCC Hunan Provincial Committee [Women Voice]
Ge Huijun, chairperson of the CPPCC Zhejiang Provincial Committee [Women Voice]
Li Jiang, chairperson of the CPPCC Yunnan Provincial Committee [Women Voice]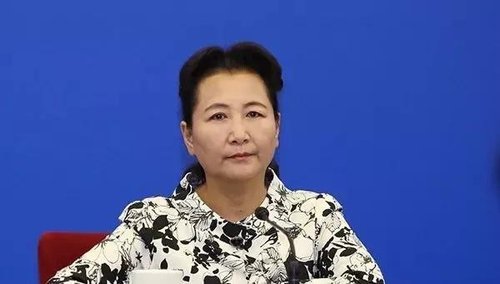 Cui Yuying, chairperson of the CPPCC Fujian Provincial Committee [Women Voice]
(Source: Women Voice/Translated and edited by Women of China)