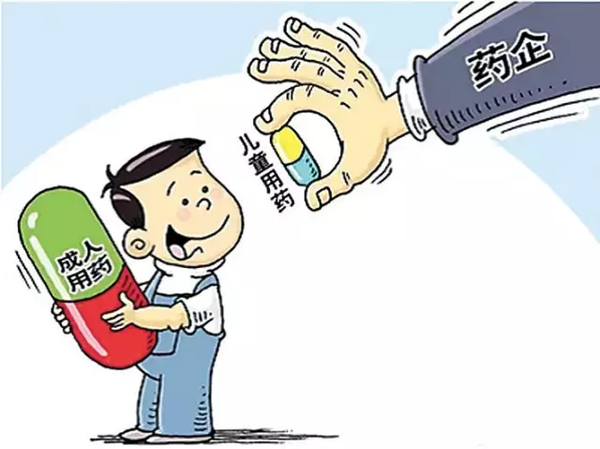 China will work hard to better ensure the supply of prescriptive drugs for children in the following years. [File photo]
Interdepartmental efforts will be taken to ensure that cheap prescriptive drugs which have life-saving properties and relatively low clinical demand will be available and safe for children nationwide in following years, since it is of great importance to curb the occasional shortages of some medicines for patients.
Zeng Yixin, deputy head of the National Health and Family Planning Commission (NHFPC), made the remarks at a press conference held in Beijing on June 28.
For a long time, few pharmaceutical enterprises have been willing to engage in the production of cheap drugs. Zeng said the department had already noticed the phenomenon and added that it was caused by complicated reasons.
For instance, the supply of protamine sulfate, a prerequisite drug for cardiac surgery, tends to be occasionally in shortage or out of stock since it is primarily derived from salmon which is difficult to find in slack season. Many medical institutes have been reluctant to purchase cheap drugs until now because they are reported to rack up huge profits in the process of buying relevant medicines at a bargain and selling them to patients at a higher price.
Moreover, intentional speculation and monopoly of production contribute to the shortage of some drugs and rocketing rise of their prices within certain periods as well.
Although the market of drugs for children is very large, the shortages of these medicines are yet to be resolved for the interests of millions of families. Relevant statistics show that as high as 90 percent of drugs available in the domestic market are not being produced exclusively for children.
Meanwhile, many medicines have failed to instruct parents about how to help their children scientifically take them. In addition, some drugs for children still enjoy great popularity in China while they have been banned from sales in overseas markets in fear of potential negative effects.
Therefore, Zeng emphasized that the variations between children in terms of their age, weight and taste must be taken into consideration when pharmaceutical firms are producing drugs for them.
Along with several other central authorities, the NHFPC has prioritized the research, development, approval and manufacturing of drugs for children in the past years, he explained.
More recently, nine government agencies, including the NHFPC, the National Development and Reform Commission, and the Ministry of Human Resources and Social Security, issued a guideline to improve the supply of drugs for common clinical use and prevent their shortage.
Under the new guideline, an online drug consumption monitoring network will be set up to determine which drugs might run out and issue timely warnings about emerging needs so that the authorities can intervene. It also calls for the creation of a cross-province coordinating system to alleviate regional shortages of certain drugs.
(Source: China Women's News/Translated and edited by Women of China)