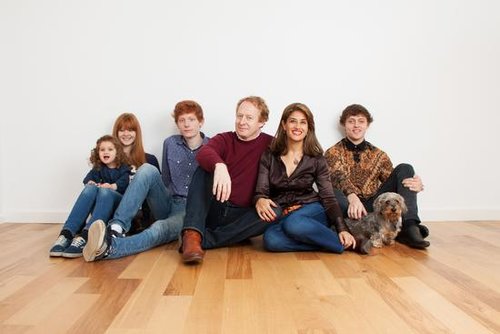 A family photo [Provided by Simon Haworth to Xinhua]
British businessman Simon Haworth recently shared his family's six-generation involvement with China, and explained his own dreams and aspirations for the future.
Simon runs a biotech company in Wuhan, central China's Hubei Province. In 2015, he won the city's Yellow Crane Friendship Award for his contributions to medical diagnostics.
Last month, he was also given the Chinese Government Friendship Award 2017, the country's top prize presented to foreigners.
"My undertaking has just started in China. Many people have gone further than me," said Simon when he received the award at the Great Hall of the People in Beijing.
Simon noted that his forefathers started doing business with China 140 years ago, and the relation spans six generations of his family.
In the 1870s, his great-great-grandfather Henry Haworth established a company in Shanghai, trading in silk. In 1887, Henry sent his first son Harry to learn business in the coastal city. "It (living in Shanghai) was the best days in my life," recalled Harry in his letters.
In the 60s, Simon's grandparents visited the Middle Kingdom twice, whilst his grandma Dorothy kept a journal which recorded their experiences and included some old photos and cigarette stickers.
Even in the 90s, Harry's company, inherited by Simon's uncle Anthony, still imported a great quantity of silk from China. Anthony also visited the country many times.
As a member of the fifth generation, Simon said his dream is to continue his family's story with China. Regarding the sixth generation, his oldest son is doing an internship in Shanghai, whilst his daughter and youngest son are learning Mandarin.
"Nowadays, China has growing influence and it is her turn to set trends in the world. For my family, the country stands for the future," concluded Simon.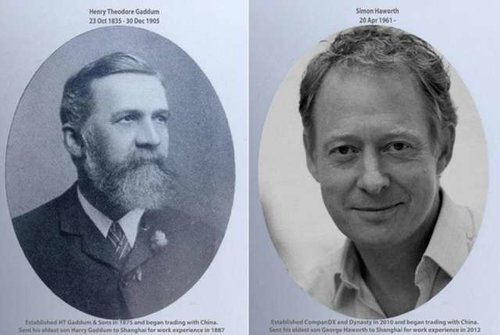 A composite picture of Simon Haworth's great-great-grandfather (L) and Simon Haworth (R) [Provided by Simon Haworth to Xinhua]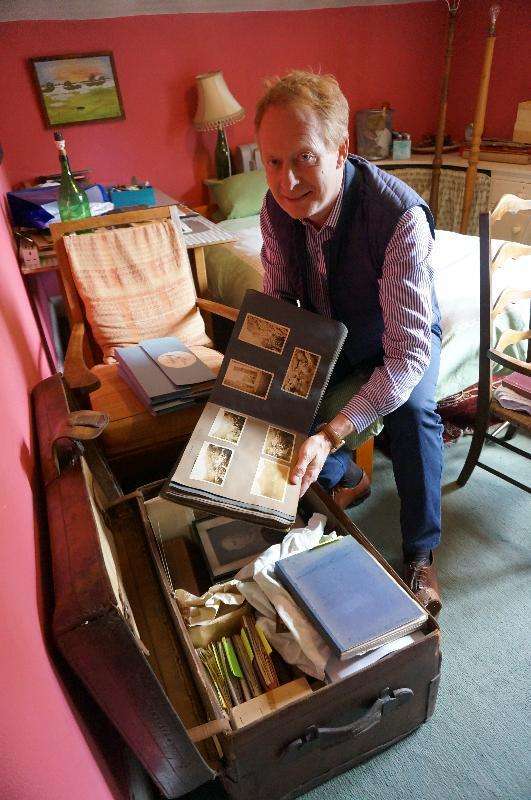 Simon Haworth looks through his grandma's diary. [Provided by Simon Haworth to Xinhua]
Simon Haworth (L) at the ceremony of the Chinese Government Friendship Award 2017 [Provided by Simon Haworth to Xinhua]
(Source: Xinhua/Translated and edited by Women of China)