Cao Jing has worked at Guangzhou Meteorological Satellites Ground Station for 30 years.
Cao Jing is a senior engineer at Guangzhou Meteorological Satellites Ground Station, in South China's Guangdong Province. Her research focuses on satellite-remote-sensing technologies and outer space weather applications. It's hard to imagine that Cao, who is small in stature, is involved in the research of satellites that orbit the universe. More impressively, she has popularized scientific knowledge among several million people through public lectures and events, in schools, villages and military camps.
Cao Jing and her colleagues work a 24-hour shift to monitor meteorological satellites.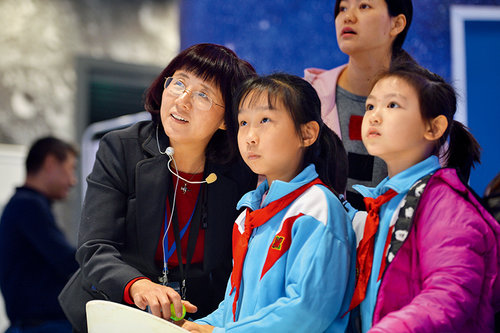 Cao Jing explains the history of China's meteorological satellite development to children at the museum in the ground station.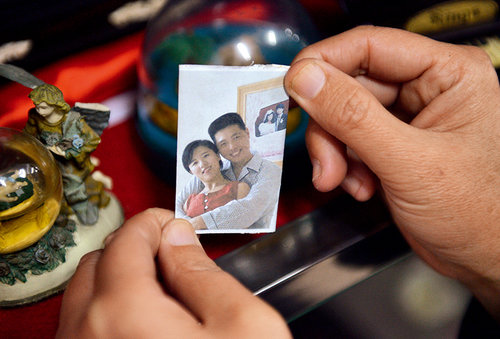 Cao Jing shows her favorite picture of her and her husband. Since her husband passed away, in 2005, she has had to bear the responsibilities of taking care of her daughter and parents alone.
Cao Jing and colleagues kick a shuttlecock during a break.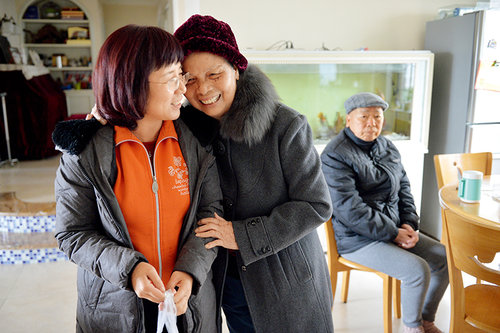 Cao Jing visits her former parents-in-law during a holiday.
Cao Jing tells local residents knowledge about cold wave.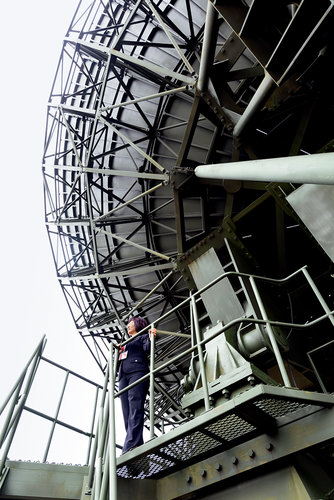 Cao Jing climbs the satellite antenna tower to perform a regular check of the equipment.
(Source: Women of China English Monthly April 2018 issue)
Please understand that womenofchina.cn,a non-profit, information-communication website, cannot reach every writer before using articles and images. For copyright issues, please contact us by emailing: website@womenofchina.cn. The articles published and opinions expressed on this website represent the opinions of writers and are not necessarily shared by womenofchina.cn.