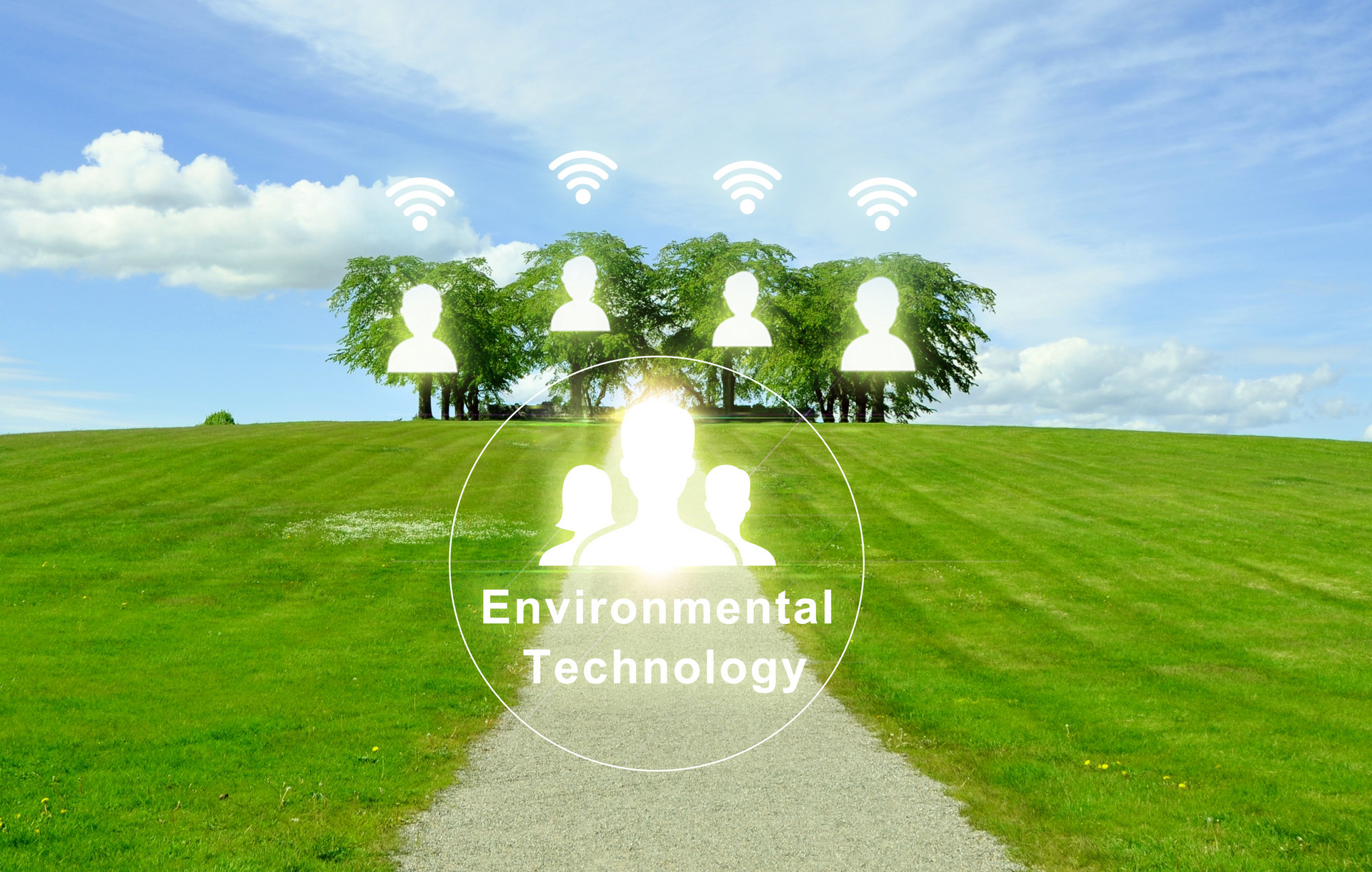 A picture to publicize environment technology
Ant Forest, a mobile app, was launched by Ant Financial, affiliated with Alibaba (a well-known online commerce company in China), in August 2016. The app offers each user an online carbon account, and a virtual seedling. If a user acts environmentally friendly, virtual energy will be generated in his/her account. That energy will help the seedling grow. When the seedling grows into a tree, Ant Financial, and its cooperative, environmental-protection organizations, will plant an actual tree.
Limiting greenhouse gas emissions is one of the basic concepts in China's 13th Five-year Plan for Economic and Social Development (2016-2020). As part of the plan, China established its first national-carbon-trading scheme to limit emissions. How can average people help improve the environment? How can people's efforts to reduce their carbon footprints be quantified and recorded? Ant Forest, the mobile app, provides the answers to those questions — and others.
Ant Forest was launched by Ant Financial on its Alipay (online payment platform) in August 2016. The app provides "online carbon accounts" to its registered users to measure how their daily activities reduce carbon emissions. When the users act environmentally friendly, including walking instead of driving, or even shopping and paying utility fees online, virtual energy is generated in their accounts. That energy is added to their accounts after 24 hours, and it helps their virtual seedlings grow into mature trees. Users can "steal" a random amount of energy from their friends, if they forget to collect their energy. Users can also transfer their energy into "water," which can help cultivate the virtual seedlings of their friends. After the seedling becomes a mature tree, a real tree is planted by people employed by Ant Financial and its cooperative environmental-protection organizations.
The United Nations Development Program released a report on China's carbon market on February 17, 2017. Ant Forest was analyzed in the report, which noted the platform had a unique significance in the global carbon market, and the technological innovation of the platform set an example for the rest of the world.
An environmental-protection program was initiated by Ant Forest in September 2017. The program allows participants to use their energy to "adopt" five square meters of forest in a natural reserve in Huangshan, a city in eastern China's Anhui Province.
The Ant Forest app has attracted many people to "cultivate" their seedlings through low-carbon behavior. Now, more than 300 million people use the app. By the end of 2017, more than 13 million actual trees had been planted, and the trees had helped guard more than 12,000 mu (800 hectares) of protected land in Wuwei (in northwestern China's Gansu Province), Alxa League, and the cities of Ordos and Bayannur (in northern China's Inner Mongolia Autonomous Region).
Ant Forest provides real-time observation of the tree-planting areas. Users have access to satellite images of the forest, so they can monitor the effects of their low-carbon behavior.
Ant Financial has cooperated with many environmental-protection organizations, including China Green Foundation, SEE Foundation, Aegon Industrial Fund and Elion Foundation. As part of their initiative, Ant Financial and its cooperative organizations have provided subsidies and technical support to herdsmen and farmers in the tree-planting areas, to encourage them to plant trees. Nie Yusheng, formerly a herdsman in Alxa, is a beneficiary of the initiative. Nie said the project not only helped improve the environment, but also offered jobs to locals.
"We encourage users to insist on a low-carbon lifestyle. I believe every person wants to help protect the environment. We help their dreams come true with modern technology. The technology helps us make environmentally friendly activities easier (to perform). We can easily popularize a low-carbon lifestyle," says Bai Xue, a senior researcher with Ant Financial.
(Source: Women of China English Monthly 2018 April Issue)