A recycle bag [699pic.com]
"Oh no! Mommy forgot our bags!"
I said this, regretfully, as we walked out of our compound, one little hand in each of mine, the three of us heading to the grocery store across the street. My six-year old daughter responded immediately.
"Why do we need bags, Mommy?"
I explained that we needed something to carry our groceries home. My four-year-old son suggested we just put everything in our pockets. I smiled. Not so easy with lots of groceries! Then my daughter had the natural solution:
"Well, when they ask us 袋子要不要?(Do you want a bag?) We can just say 要, (Yes, we want one)!"
I answered: "But then we are making more waste, honey. Plastic bags are not very nice to the Earth." I watched this settle into her mind, thoughtfully.
For years, I have been trying to reduce the environmental impact of my daily life. In high school, I began my journey of environmental activism by doing local recycling projects, creating an environmental group at my school, and taking part in various tree-planting drives or city clean-up activities every year. Working for environmental change has always been a big passion of mine, and I spent a lot of energy and time doing so throughout my twenties and early thirties.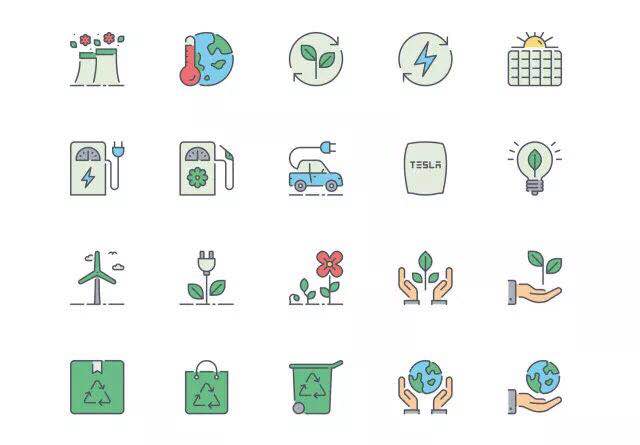 Small things we can do to protect environment. [699pic.com]
Since having children, however, environmental issues have taken on an even deeper significance. Children show us the world through a lens focused on the future, and that's a scary place, environmentally. I want this to be a healthy place to live long past my own individual survival; now, I'm taking care of the Earth for them.
Yet, I know that our very existence here is destructive — as a human race. And we engage in practices that are furthering that destruction all the time, like travelling in vehicles that pollute the air or heating our homes through the use of non-renewable forms of energy. I know it's impossible to be 100 percent accountable for every action, because our lives are always a contradiction, riddled with simple daily hypocrisies.
That doesn't mean we can't try to be as environmentally responsible as possible, though. And, if nothing else, it means we have even more of an obligation to do so. For instance, I've been a vegetarian for nearly 30 years, and I have raised my children as vegetarians. This action itself is an incredible gesture to the environment. Livestock alone accounts for more than 14 percent of global greenhouse gas emissions and, with our constantly growing population, Time Magazine reported that by 2050 the food sector could account for half of these emissions. Yet, if everyone adopted a vegetarian diet, the world could cut those emissions by 63 percent! But, that's just about climate change. Think of all the forests, water and land space that could be saved if farms were for plant-based diets only!
Some other small gestures we do in order to lighten our environmental footprint include travelling with our Tupperware when we eat out; recycling whenever possible; saving our washing machine's water for flushing and mopping; purchasing second hand clothing, household items and furniture; donating unwanted items to charity; walking or taking the bus whenever possible; and, purchasing items with limited packaging. My goal is to make it second nature for my children to consider the environment, not an afterthought.
But, what about this errant plastic bag? Of course, the use of one plastic bag doesn't suggest I don't care about the environment, right? If I punished myself for this then I would have to equally punish myself for taking a taxi or buying something with any packaging whatsoever. The problem is the message it sends to the kids. How can I espouse environmental awareness when I carelessly forget our reusable shopping bags, and then default to the wasteful option as opposed to doubling back upstairs (sixth floor walk-up!) to fetch them? Yes, the kids also need to learn that perfect environmentalism is impossible, but we should at least aspire to achieve it as our primary goal.
On this day, I found another solution: We had the store deliver our items to our home after making the purchases in the shop. We returned home empty-handed, and then the delivery guy showed up at our door 10 minutes later with our items still in the small plastic shopping basket, which he then took back to the store after we removed them. Brilliant! Not only was no plastic bag wasted in the process, but I got a break from carrying heavy groceries up six flights of stairs!
The three of us celebrated by making homemade pizza. Super easy and no wasted take-out box! A delicious environmental victory.
(Source: Women of China English Monthly April 2018 Issue)