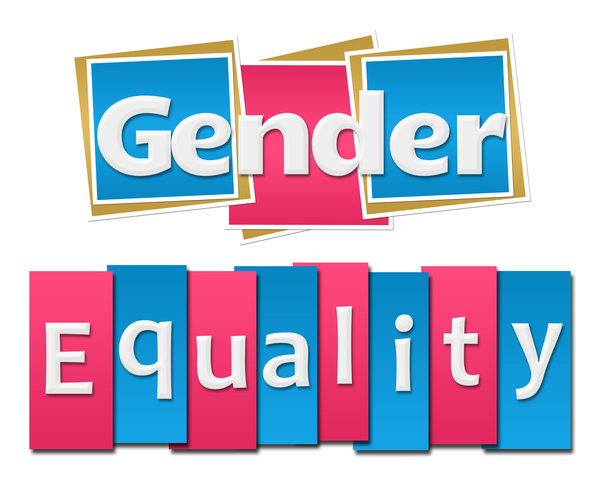 Gender equality
The Internet has become an indispensable part of most people's lives. Almost half of the netizens, from both home and abroad, are women. On the one hand, the rapidly developing Internet, and its related technology, is facilitating online communications. On the other hand, people, especially women and girls, are exposed to violence, such as sexual harassment and insults, in cyberspace. An increasing number of people are becoming concerned about the elimination of cyber VAWG (violence against women and girls), and they hope both genders will work to ensure online communications are positive and harmonious.
Phumzile Mlambo-Ngcuka, the United Nations (UN) Under-Secretary-General and Executive Director of UN Women, once said violence against women and girls was "one of the most serious, and the most tolerated, human rights violations" derived from gender-based inequality and discrimination.
As part of the UN Secretary-General's campaign, UNiTE to End Violence Against Women, the 25th day of every month has been designated "orange day" by UN Women. People throughout the world are encouraged to wear orange clothes and/or accessories on the 25th of each month. The color orange symbolizes a bright and optimistic future, free from violence against women and girls. The initiative calls on society, governments and UN partners to highlight issues related to the prevention and elimination of violence against women and girls. It is hoped people will pay attention to such violence, not only once a year — on the International Day for the Elimination of Violence against Women (November 25) — but on a monthly basis.
In July this year, the theme of "orange day" was the elimination of cyber VAWG. Cyber VAWG includes behavior such as using computers, smart phones and other electronic devices to send harassing, threatening and insulting messages to women and/or girls, and/or distributing their private and/or sensitive information on the Internet.
Chen Yaya, a research assistant with Shanghai Academy of Social Sciences, says cyber VAWG is derived from gender-based discrimination. An increasing number of women and girls are becoming victims of such violence, which not only violates women and girls' rights, but also affects their safety in cyberspace. For example, female netizens, especially those who have suffered from online violence, are not willing to "speak openly" on the Internet, Chen notes.
In 2015, UN Women released a report on efforts to combat cyber VAWG. The report indicated two-thirds of female respondents to relevant surveys said the Internet had brought them more freedom, and had also created a "new space" for enriching their lives. But 73 percent of the respondents said they had exposed themselves to, or had actually experienced, harassment and/or threats simply by using the Internet. The report also indicated women aged 18-24 were more likely to be victims of such violence. The threats and/or sexual harassment they had experienced online negatively affected their mental health.
In recent years, China, in collaboration with UN agencies and international organizations, has launched many programs and activities with the purpose of raising the public's awareness of, and the need to, eradicate cyber VAWG. One such project was launched in 2013 by Shanghai Academy of Social Sciences, and that project urged government departments to take effective measures to eliminate gender-based discrimination occurring on new-media platforms. The project's staff issued a proposal that emphasized the importance of promoting gender equality and improving netizens' self-discipline when the netizens gave opinions on various websites. The project called on web editors and BBS (Bulletin Board System) administrators to work with netizens to reduce gender-based inequality.
Chen says "orange day" in July highlighted the importance of eliminating cyber VAWG, which she says is an issue "closely related to every person's life and future."
In 2015, all of the 193 UN member states adopted the 2030 Agenda for Sustainable Development. Sustainable Development Goal No. 5 recognizes gender equality and the empowerment of women as a key priority of sustainable development, which pledges "no one will be left behind."
Chen says a specific aim under Goal No. 5 is enhancing the application of information and communication technology to empower women. "To reach this goal, we have to create a safe cyberspace, in which all women and girls are able to make their voices heard and communicate with each other freely. We should also use the Internet and related technology to create a safe and harmonious society for women and girls," she adds.
(Source: Women of China English Monthly November 2017 Issue)