Zhang Yizhi [Women of China English Monthly]
Do you believe plain-looking straw can be woven into fine works of art? If you take the time to examine exquisite straw-woven products, including hats, handbags and baskets, you will no doubt be impressed by the creators' skills. The craft (using straw to create products), which dates back more than 150 years, is most prominent in Pingdu, a county-level city under the jurisdiction of Qingdao (a city in East China's Shandong Province). In 2010, the craft was added to the list of Qingdao's municipal intangible cultural heritage.
If you visit Yunshan, a town in Pingdu, during the summer, you might notice rural women, in groups of two or three, creating handwoven products under trees. Chatting with each other, the women move their hands nimbly when they weave corn husks and wheat stalks into hats, handbags, mats, cup pads and other products. Yunshan's numerous exquisite straw-woven products have sold well, both at home and abroad.
The products' straw-woven patterns vividly portray figures, animals, plants, flowers, scenes and/or buildings. Many craftswomen have integrated modern artistic elements in their designs. Given the ingenious designs and the superb workmanship, an increasing number of people the world over have become fascinated with the works of art created by the women.
Most of the people who are adept at weaving straw in Pingdu are middle-aged or elderly women. Few young people are willing to study the craft these days. Why? It takes a lot of effort, and the craftswomen receive very little pay for their products. As a result, there are few successors to the traditional Chinese craft.
Several local artists suggest the municipal government should promulgate preferential policies and provide financial support to craftswomen, so they can promote the craft's development and offer training to individuals who are interested in the craft. They also suggest that craftswomen should take on more apprentices.
Many large and medium-sized enterprises, which process straw-woven products, in Yunshan buy products manufactured by Qingdao Zichen Crafts Co., Ltd. Zhang Yizhi, a native of Yunshan, is managing director of the company.
"I began studying weaving straw when I was six years old. For me, weaving was like a game, and my creations were the most wonderful toys in the world," Zhang recalls.
"When I turned 13, my brother asked me to help him run our family business. Gradually, I gained some experience in running the business."
In 1996, Zhang established a plant, which processed straw-woven products, in Yunshan. Deeply passionate about her work, she took great pains to improve her straw-weaving skills, and to develop new products. "My mother-in-law, who feared overwork might adversely affect my health, tried to persuade me to give up my business. However, I had a bigger dream. I hoped to establish a leading enterprise, which would produce and sell straw-woven products, in my hometown," Zhang says.
In 2006, Zhang established Qingdao Pufei Crafts Co., Ltd., the predecessor of Qingdao Zichen Crafts Co., Ltd. Zichen designs and produces various straw-woven products, including cup pads, handbags and baskets.
The company collects the woven products made by rural women, who live in Yunshan and neighboring areas, and it processes the products before selling them. Given the sound development of Zhang's business, she has been able to employ many rural women.
Zhang, a strong-willed woman who has braved numerous difficulties, has put a lot of time and energy into establishing and expanding her business during the past decade. Due largely to Zhang and her employees' persevering efforts, the company has evolved into an enterprise with an annual output that exceeds 10 million yuan (US $1.49 million). So far, the company's products have sold well in more than 10 countries or regions, including Japan, Germany and the United States.
As a result of Zhang's tremendous efforts to promote the development of Pingdu's straw-weaving industry, she has received various accolades and special titles. For example, she has been named one of China's Top Rural Women Skilled Producers, and one of Shandong's Top Outstanding Self-made Rural Women Entrepreneurs.
The craft of making straw-woven products has been a major part of Zhang's life for more than 40 years. She has never complained, even though many years of hard work has left her hands rough and callused. Her heart is filled with delight whenever she examines her "masterpieces." She encourages craftswomen, who work for her company, to spare no effort in pursuing artistic perfection, so they will become experts in the craft.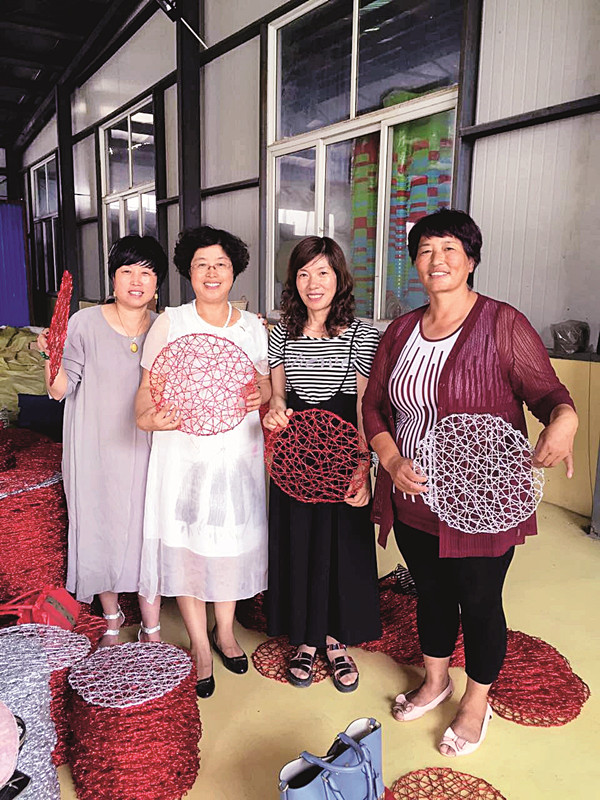 Rural women who work for Zhang Yizhi [Women of China English Monthly]
Straw-woven works [Women of China English Monthly]
Straw-woven works [Women of China English Monthly]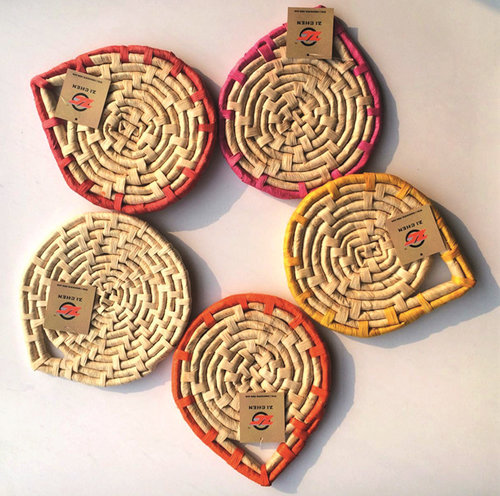 Straw-woven works [Women of China English Monthly]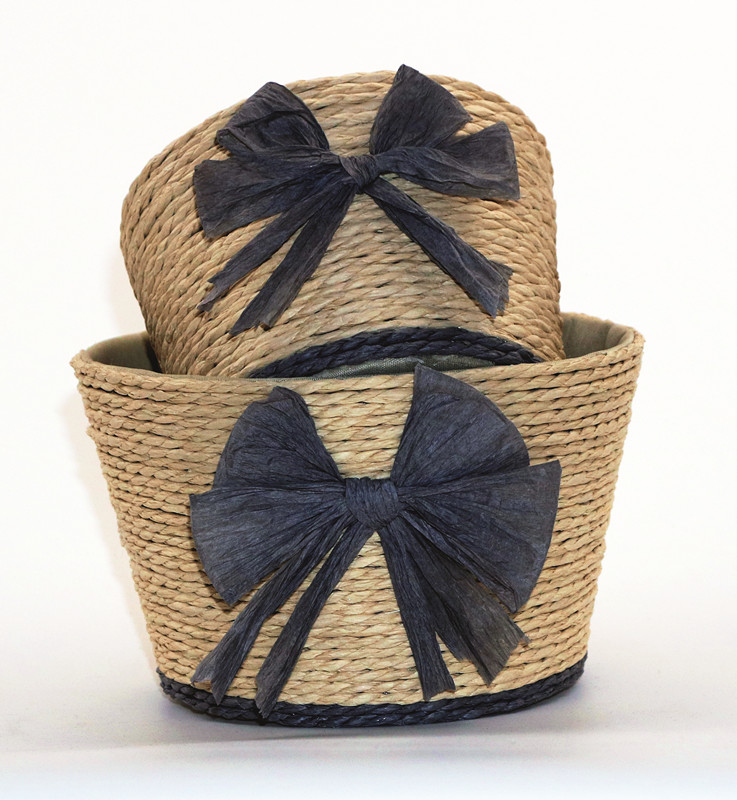 Straw-woven works [Women of China English Monthly]
(Source: Women of China English Monthly July 2017 Issue)