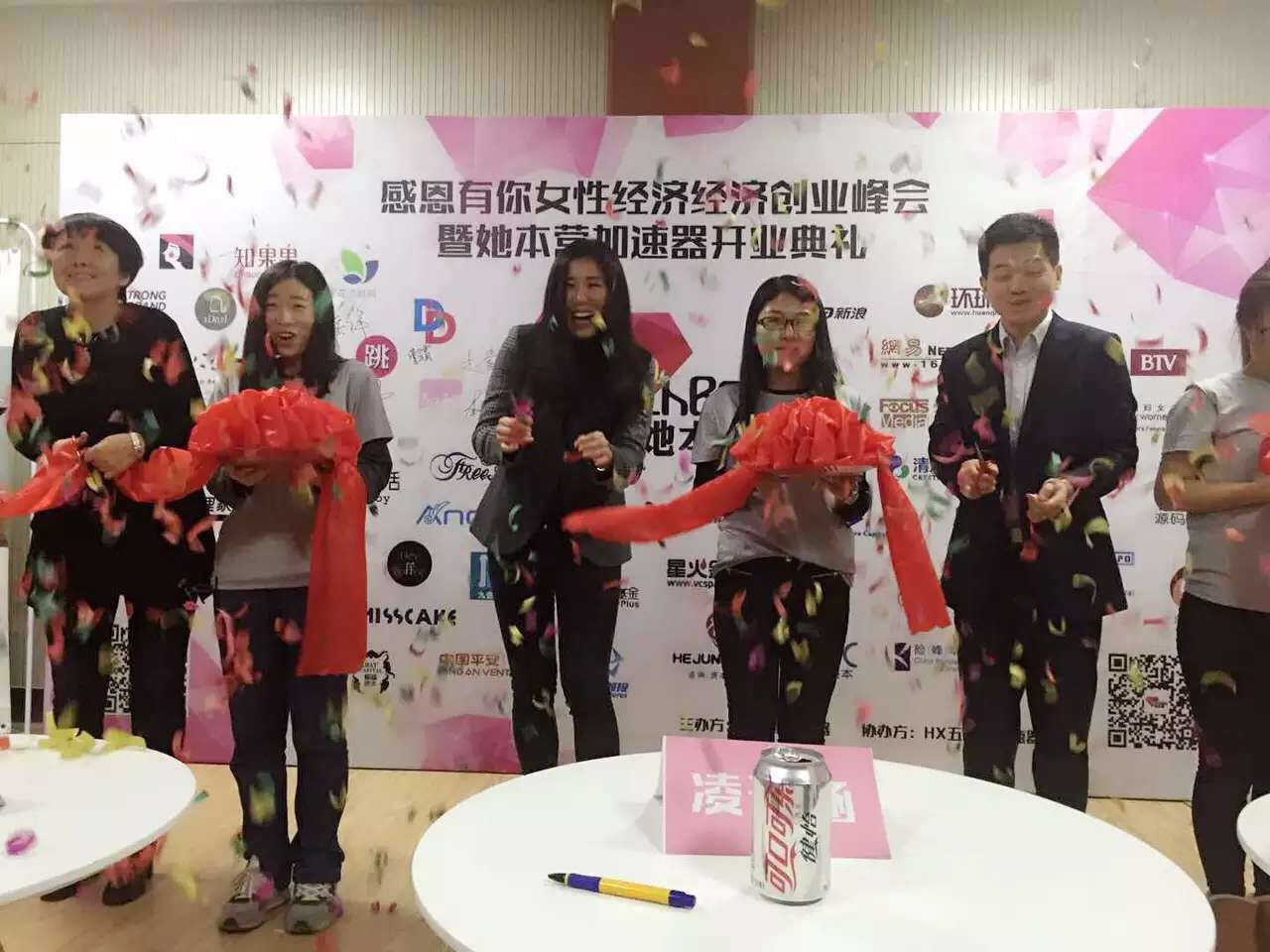 The official launch event of TechBase at Beijing's Wudaokou District [Photo by courtesy of TechBase]
Amid the current tide of growing female entrepreneurship, China's first technology incubator for women, TechBase, was officially launched in tandem with a grand forum in late-November on the theme of the so-called "She-Economy". Beijing Women's Federation guided the initiative, which drew support from different entrepreneurial groups specializing in women's products, fashion and technology.
The event — half a year in the planning — was held in Beijing's Wudaokou district, well-known for its startup-friendly business climate. On the first floor of an independent three-story building, two rooms were filled with dozens of booths representing e-businesses including Teenker, Reflower, Pair, Helijia, and Originators. More than 20 top investment organizations such as Crystal Stream, Plum Ventures, Atom Ventures and Tops Fund also participated, offering plenty of choices and opportunities to share ideas on the women-focused economy.
After the ribbon-cutting ceremony, founder and chief executive officer of TechBase Ling Zihan retraced the development of the incubator and pledged to boost the expansion of the She-Economy.
"More than six months ago, the four of us used to 'steal' free WiFi at a nearby coffee shop. We have rode a rollercoaster of ups and downs all along the way, and here we are holding the opening ceremony," she said.
Ling said in the billowy waves of entrepreneurship, they have experienced the dramatic industrial changes as well as fierce competition. Since then, some of the entrepreneurial teams they met have succeeded while others vanished. "Female entrepreneurs are like snow lotuses bursting into bloom on a cliff, seemingly incompatible with the cruel battlefield," Ling commented.
However, Ling continued that women have a "special power". "Their participation in the entrepreneurship makes the market more colorful; their wit and sensitivity help them recognize consumers' needs more easily and their communication skills bring more tacit understanding with customers."
She also noted that the growth of the She-Economy is reeling e-businesses, with female consumption accounting for more than half of online consumption. Now the word "women" can be translated as great potential in China's consumer market.
Liu Bo, vice-president of Crystal Stream, shared her view on the prospect of female consumption during the event. "We are talking about trading-up every year. Consumer demands have been changing swiftly from Taobao Marketplace (China's largest online shopping website) through to today's model of "community plus e-commerce". Back then, consumers wanted to buy goods online that were cheaper than offline, so that 70 percent of Taobao's flow came from retrieval," she said.
According to Liu's observation, since the end of 2013, e-business has started taking on dramatic changes, mainly driven by women consumers. "Nowadays, community plays a role in helping women make purchase decisions." Liu predicted that a number of small-scale but specialist e-businesses would gain ground to serve certain groups of women consumers.
Regarding women entrepreneurs, she said women, as consumers themselves, know consumer psychology better than men, but they are prone to losing the commercial pattern in a speedy environment.
Zhu Yueyi, chief executive officer of Reflower and founder and former chief marketing officer of Yongche.com, a website providing delivery and passenger services shared her experience in business-starting for the second time. "In the past, flowers are usually given as gifts but now a rising number of people buy flowers to decorate their houses. This is a new phenomenon in China. We target young to middle-aged women who love life and have a certain consumption capacity."
Zhang Zihao, president of Beijing's HX accelerator, expressed his expectation that more and more entrepreneurs can realize their dreams with the help and support from different incubators to create more jobs and wealth for society. "This is the greatest source of my happiness," he declared.
The 240-square meter hall had more than 70 booths, and was equipped with a mother-and-baby room, a salon and other facilities catering to female entrepreneurs. Since it was founded, TechBase has agreed cooperation deals with more than 50 investment organizations and service centers to provide its users with comprehensive support.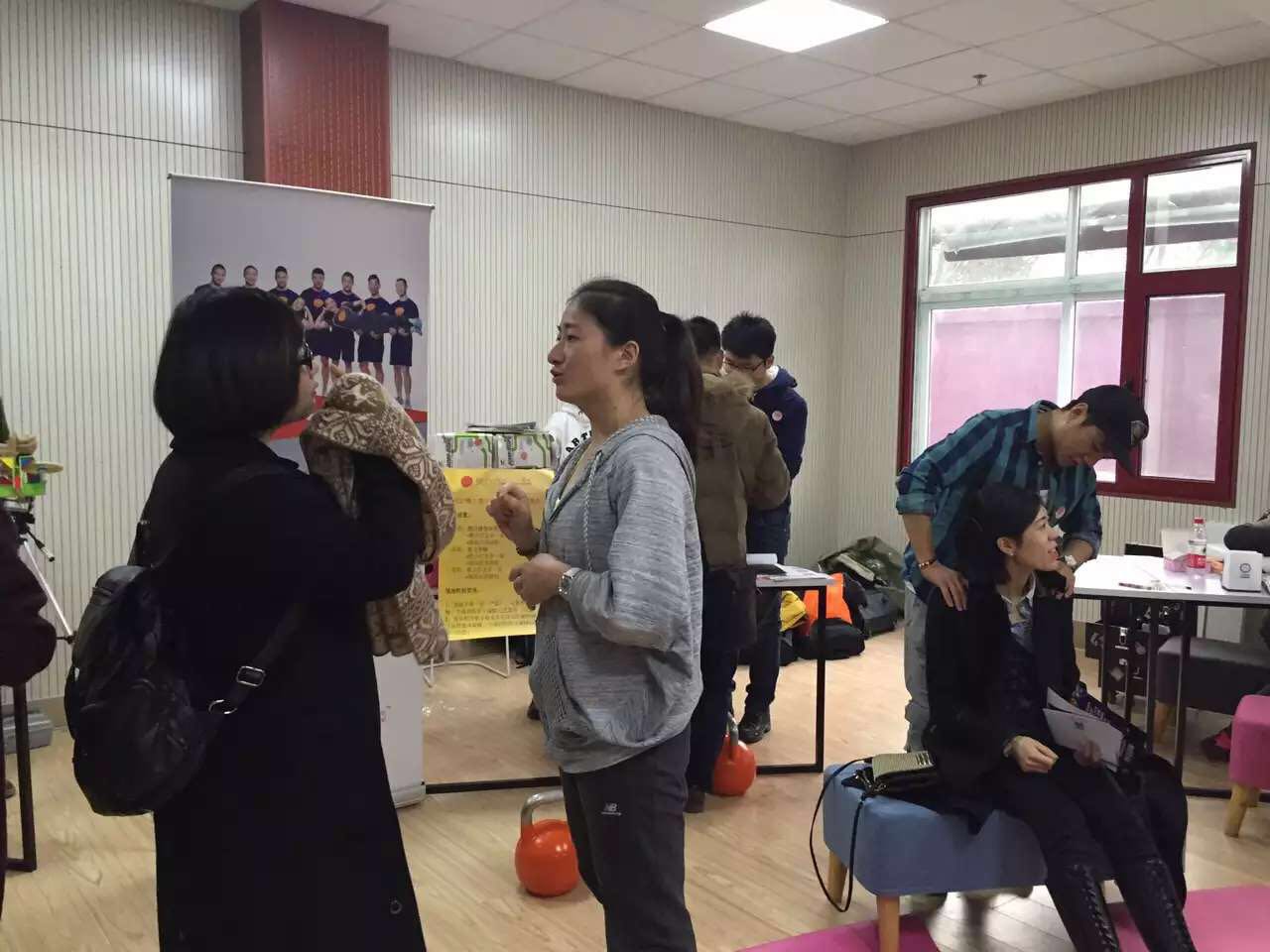 The booths at one room of the apartment [Photo by courtesy of TechBase]
Accessories at one booth [Photo by courtesy of TechBase]