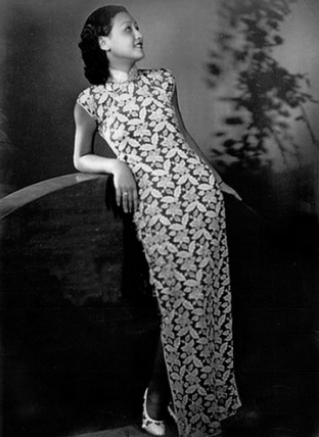 The 1930s was a peak time for cheongsam, leading in different styles. [YNET.com]
Cheongsam derives from Manchu (an Chinese ethnic minority who established the Qing Dynasty [1636-1912 A.D.] ) costumes. Young ladies and girl students in the Republic of China era (1912-1946 A.D.) were the first group to wear such outfits, developing a representative modern fashion trend for women from all sectors of society to follow.
Women over time have made great contributions to the development and popularization of cheongsam. Let's take a look at some old photos to review the marvelous process.
Women in various types and colorful cheongsam in Xiamen Park, southeast China, 1939 [YNET.com]
Influenced by Western-style dresses, cheongsam later evolved into simpler styles and more elegant colors, revealing the natural beauty of women. [YNET.com]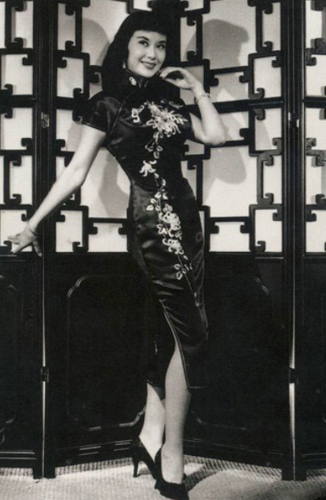 In the 1940s, cheongsam tended to be shorter, with collars tailored lower. Sleeves were also shortened to 2 to 3 cun, a traditional Chinese unit of length (approximately 1 / 3 decimeter); with some styles having no sleeves. [YNET.com]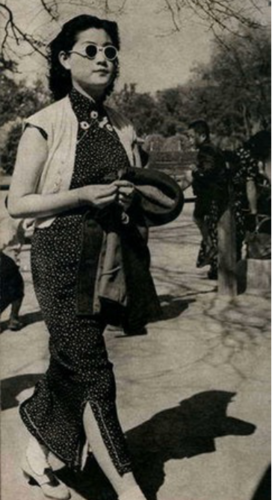 In 1940, a modern woman walks in Beijing's Central Park. [YNET.com]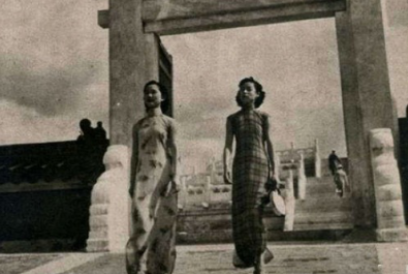 Shanghai women wear cheongsam in an incisive manner, combining the reserved temperament of Jiangnan women (those from the southern part of Yangste River) and the exquisite, sophisticated charm of the metropolis. [YNET.com]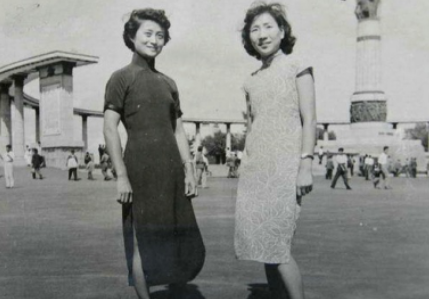 With cheongsams and a beautiful smile, the unique glamour of Chinese women is fully revealed. [YNET.com]
(Source: YNET.com/Translated and edited by Women of China)
Please understand that womenofchina.cn,a non-profit, information-communication website, cannot reach every writer before using articles and images. For copyright issues, please contact us by emailing: website@womenofchina.cn. The articles published and opinions expressed on this website represent the opinions of writers and are not necessarily shared by womenofchina.cn.