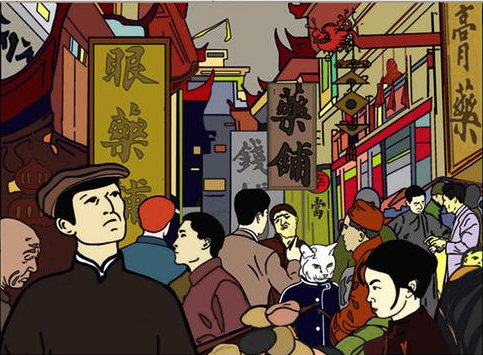 A cartoon about old Shanghai [thepaper.cn]
A solo exhibition of paintings by Canadian artist Samuel Porteous kicked off in Shanghai on September 28, featuring 26 illustrations.
The exhibition, titled "China in Westerners' Eyes: Old Shanghai", features views of pictures depicting the city and its residents from many years ago.
Porteous has always harbored a great passion for old Shanghai and has depicted the eastern metropolis in its 20s and 30s hey-day many times.
Porteous, whose Chinese name is Sun Mingde, is a former diplomat, and has also worked in the financial services industry in Hong Kong.
He spent more than 10 years collecting photos, archives, newspapers and magazines in libraries, archives offices and auction houses worldwide to prepare.
"The book 'China in Signs and Symbols' helped me a lot. Published in 1927, it is a panorama of Chinese life of the time, written by Louise Crane and illustrated by her husband Kent Crane," said Sun.
"When I first saw a video of China, I found the country charming," he added. "I have lived in China for 15 years and traveled around many cities, but I like Shanghai most."
Sun now runs a studio in the city's Jiading District. "My current work is about China in Westerners' eyes. The first part shows scenes from 1848-1949, especially Shanghai in the 20s and 30s.
"At the time, the city witnessed the interaction of developing China and the modern world. I call it Shanghai 1.0," continued the artist. "The second is Shanghai 2.0 from 1949 up to now."
Apart from using cartoons to "restore" old Shanghai, the Canadian also made illustrations, drawings and animated films.
In addition, he plans to work with universities to do research into China's modern history based on these images.
The exhibition runs till October 30.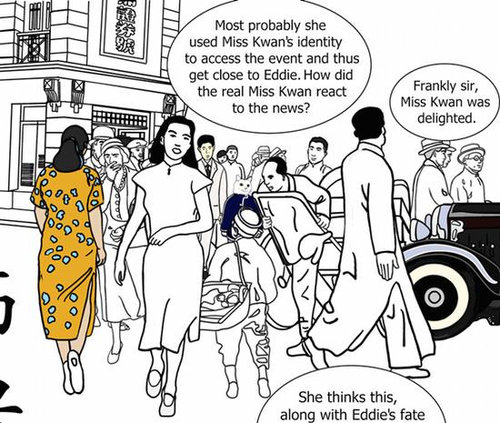 A cartoon about old Shanghai [thepaper.cn]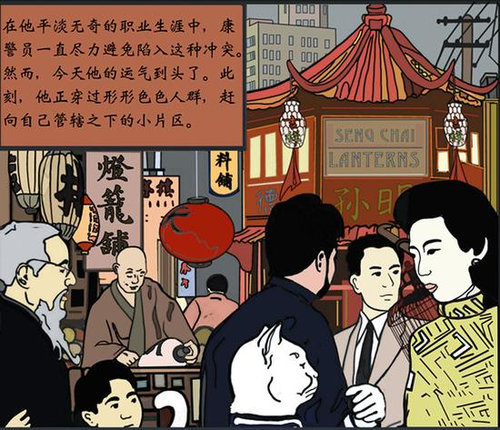 A cartoon about old Shanghai [thepaper.cn]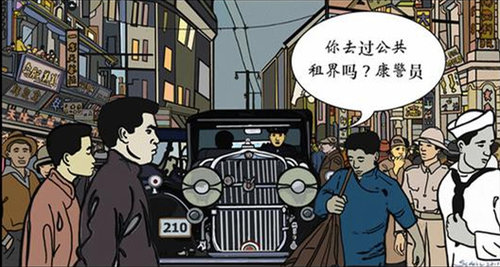 A cartoon about old Shanghai [thepaper.cn]
(Source: thepaper.cn/Translated and edited by Women of China)