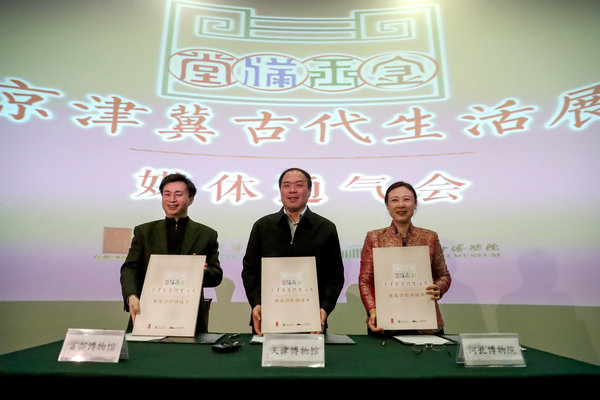 Photo shows representatives from three museums at the press ceremony. [Capital Museum]
Treasures Filling a Household: An Exhibition on the Lives of People from Beijing, Tianjin and Hebei in Ancient Times is scheduled to be simultaneously displayed at the Capital Museum in Beijing, the Tianjin Museum in Tianjin and the Hebei Museum in Shijiazhuang, capital city of north China's Hebei Province. Held from January 20 to February 19, the display will be in celebration of the upcoming traditional Chinese New Year or Spring Festival, according to a press conference held at the Capital Museum on January 10.
The joint exhibition, which is themed "One Theme, Three Chapters, Simultaneous Exhibition and One Collection of Photos", is expected to display a collection of 600 cultural relics, with the aim of better implementing national strategic policies on the integrated development of Beijing, Tianjin and Hebei. It also hopes to inject fresh blood into historical and cultural resources in those three neighboring regions, further strengthen cultural identity amongst people there, and promote the coordinated growth of three regions.
Since ancient times, thanks to their proximity in geographical location, people from those three regions have been well connected and enjoyed a similar natural as well as humanistic environment. They have made joint contributions to the development of traditional Chinese culture and benefited from it.
The exhibition tells the lives of ancient people from three regions and gives an interpretation of their wisdoms from the perspective of household maintenance, arts and etiquettes. The artistic creations and productions in daily life show people's longing for and pursuit of beauty, fully demonstrates their wisdom and reach for inner sublimation. Meanwhile, the observance of etiquette by the public showcases their favorite principles and rules in their personal lives, which makes their life more beautiful.
According to organizers, three museums will present separate lectures and other educational events to the public during the exhibition as well.
Exhibited cultural relics at the upcoming display [Capital Museum]
Exhibited cultural relics at the upcoming display [Capital Museum]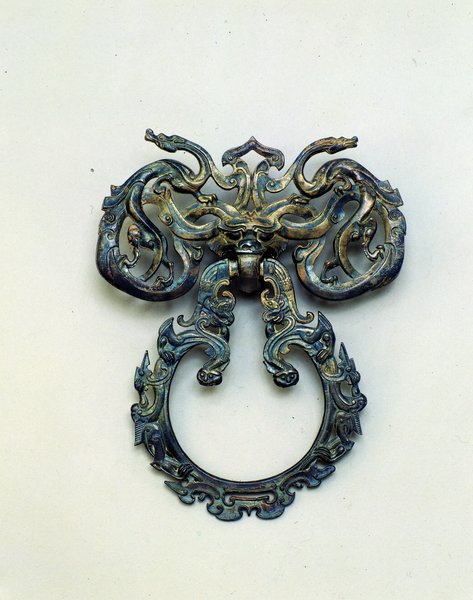 Exhibited cultural relics at the upcoming display [Capital Museum]
(Women of China)
Please understand that womenofchina.cn,a non-profit, information-communication website, cannot reach every writer before using articles and images. For copyright issues, please contact us by emailing: website@womenofchina.cn. The articles published and opinions expressed on this website represent the opinions of writers and are not necessarily shared by womenofchina.cn.