Wu Danmin,deputy secretary-general of Beijing Arts and Crafts Institute, delivers the opening address. [Women of China/Zhang Jiamin]
Beijing Arts and Crafts Institute, along with the China National Academy's Fine Art Center, co-hosted an exhibition in Beijing recently, showcasing works from across the nation by living and historical artists, including many of those from ethnic minorities.
More than 167 artists from China's National Academy, Central Academy of Fine Arts and People's Fine Arts Publishing House were selected by organizers to take part in the invitational show.
Those chosen include five artists who are from three generations of the same family. The artist families of Wu Chuanlin and Zhang Tonglu all attended the opening together.
The oldest participant of the exhibition was born in 1899, while the youngest invitee was born in 1994. In this way, organizers say they aimed to show the long development of Chinese modern art and express admiration and respect for those working today and in the past.
The exhibition includes brush painting, calligraphy, oils and other traditional folk crafts and mediums.
Organizers will also hold a series of lectures on painting, photography and other subjects, to further enrich visitors understanding and artistic appreciation.
The exhibition is free to the public and runs till March 30.
The artwork of Wu Chunlin is collected by National Art Museum of China [Women of China/Zhang Jiamin]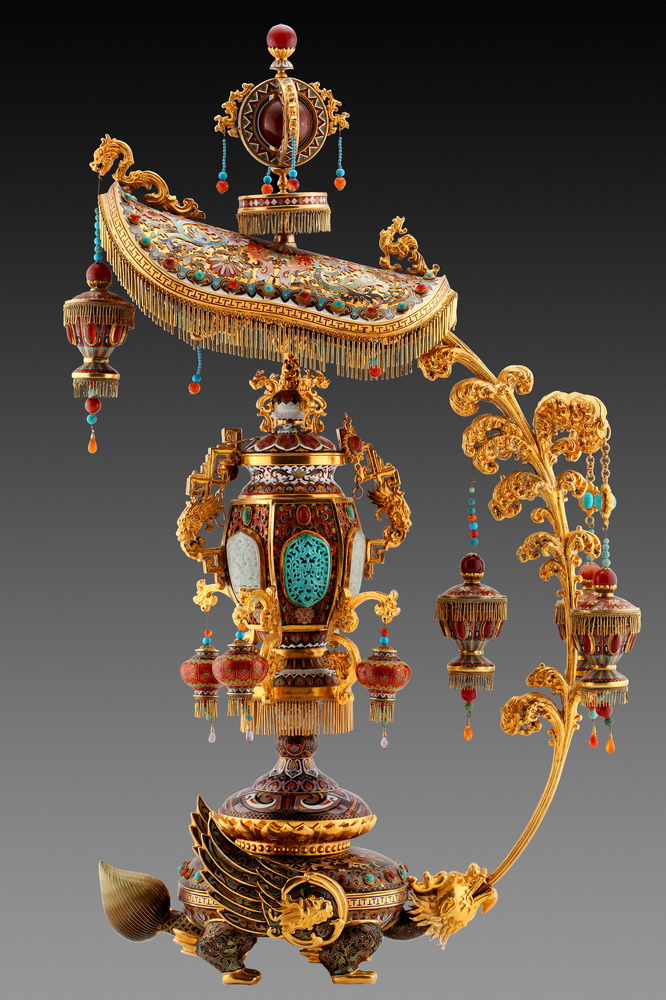 Exhibited artwork by Zhang Tonglu [Women of China/Zhang Jiamin]
The exhibition displayed the artwork [Women of China/Zhang Jiamin]
Please understand that womenofchina.cn,a non-profit, information-communication website, cannot reach every writer before using articles and images. For copyright issues, please contact us by emailing: website@womenofchina.cn. The articles published and opinions expressed on this website represent the opinions of writers and are not necessarily shared by womenofchina.cn.