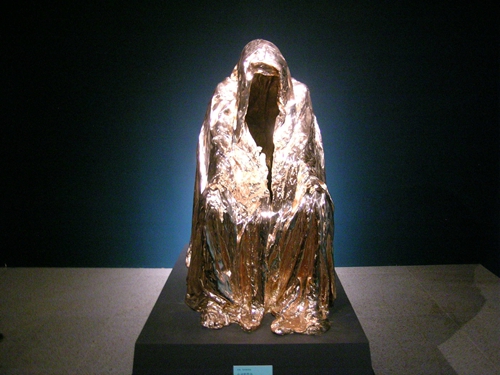 Cloak of Conscience [Women of China/Zhang Jiamin]
The Anna ChromySculpture Exhibition recently opened at National Museum of China.
Forty-eight pieces of sculptures are on display, including her representative work - Cloak of Conscience.
Chromy was born in Czech Republic, raised in "country of music" Austria and learned oil painting from Salvador Dali in France. Rich life experience has provided her with a passionate and sensitive character. Her work is full of romance and philosophy and permeated with a kind of religious sensibility. She is the only female artist that has ever won the Premio Michelangelo prize. Among artists still alive, she has the largest number of works installed in countries around the world.
As international consultant for China Urban Sculptors Institute and distinguished sculptor at Chinese National Academy of Arts and China Sculpture Institute, Chromy is deeply connected to Chinese culture. Her sculptures are mainly created around the topics of music, dancing, halcyons and heart shapes. Now, more than 60 of her works are installed across Europe.
Sisyphus [Women of China/Zhang Jiamin]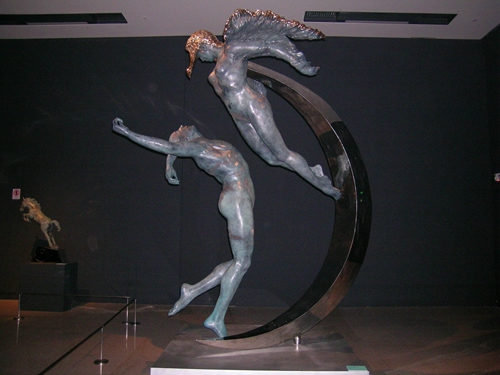 Halcyon [Women of China/Zhang Jiamin]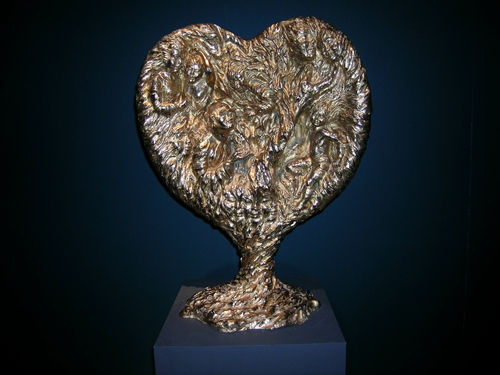 A heart for Children [Women of China/Zhang Jiamin]
Visitors appreciate Chromy's work. [Women of China/Zhang Jiamin]

Please understand that womenofchina.cn,a non-profit, information-communication website, cannot reach every writer before using articles and images. For copyright issues, please contact us by emailing: website@womenofchina.cn. The articles published and opinions expressed on this website represent the opinions of writers and are not necessarily shared by womenofchina.cn.