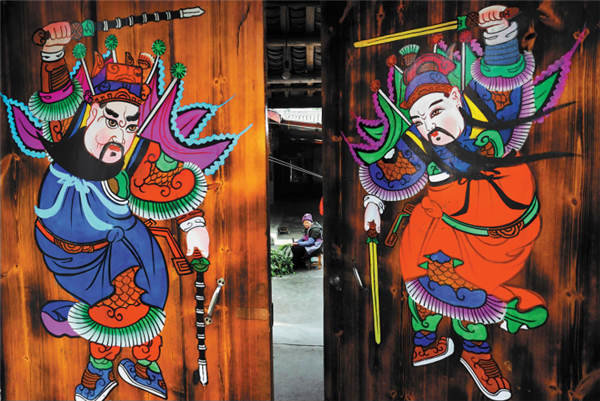 Yuchi Jingde and Qin Qiong are two generals of the Tang Dynasty whose bravery later caused them to be incorporated into Chinese folk religion as door gods. [For China Daily/Zhu Xingxin]
Woodblock printing is a type of traditional painting that people hang on their doors, windows or walls across China to ward off evil spirits and express good wishes.
Nowadays, craftsmen are not just confining themselves in portraying door gods, and a wide range of themes are sought after by consumers.
Mianzhu woodblock printing is one of the four most prestigious schools of Woodblock paintings in China, which flourished in the city and the surrounding areas in Sichuan Province during a period between the Ming Dynasty (1368-1644) and the Qing Dynasty (1644-1911).
Li Fangfu's grandson, Li Dejing, prepares to color the woodblock prints at a worshop in Gongxing town, Mianzhu, Sichuan Province. [For China Daily/Zhu Xingxin]
As the representative inheritor of the national-level intangible cultural heritage, 90-year-old Li Fangfu started to learn the art from an early age, and his carving and coloring technique has its own take on the genre.
He has been in the business since the age of 12, out of his obligation to the family heritage. Later, his family were at the ebb, but he stayed true to his cause. Perseverance in not losing his paintbrush led to his lifelong devotion to the creation and refinement of the art.
The Wenchuan earthquake on May 12, 2008 caused severe damage to Mianzhu city, where many houses collapsed, and ancient woodblock works that were regarded as family treasures fell victim as collateral damage.
During the reconstruction after the disaster, Li dusted off his paintbrush, and his children followed in his steps. After graduating from the university, his grandson, Li Dejing, was also committed to the woodblock printing. Three generations of persistence have innovated the traditional art that now features abundant themes inspired by literature, folk legends and myths.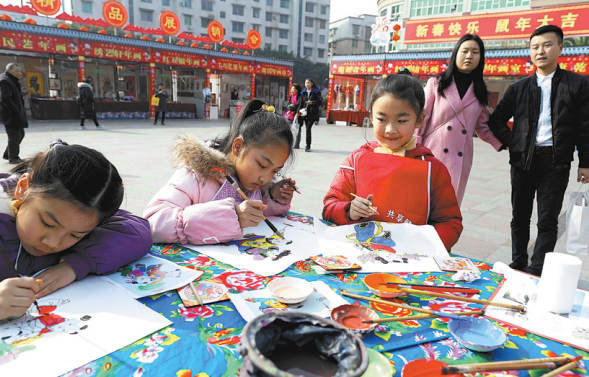 In Mianzhu's Central Square, some children paint their own woodblock pictures. [For China Daily/Zhu Xingxin]
On May 20, 2006, Mianzhu woodblock printing was approved by the State Council to be listed in the first batch of national intangible cultural heritage.
After more than a decade, it has taken a new path driven by the government's poverty alleviation policy, while new elements have been integrated into the ancient culture.
The ancestral skills have prompt a renewal among the young generation to carry on the cause, and they believe this cultural strength is essential in their fight against poverty.
"Mianzhu woodblock pictures are my lifelong commitment. I cannot let this traditional craft perish," Li says.
A villager cleans his backyard chicken coops in Xiaode town, Mianzhu, Sichuan Province. [For China Daily/Zhu Xingxin]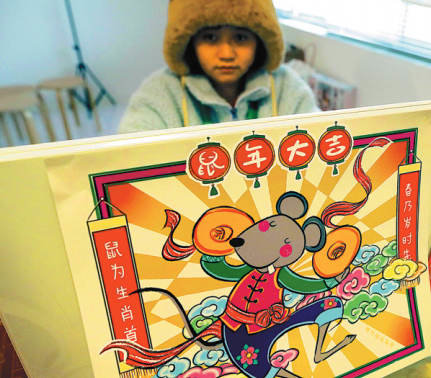 "Year of Mouse" woodblock paintings by new school artists Zhang Fang and Wang Jingnan. [For China Daily/Zhu Xingxin]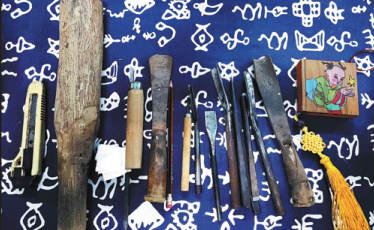 Necessary utensils for woodblock printing. [For China Daily/Zhu Xingxin]
Li Fangfu's son, Li Daochun, works on a woodcut. [For China Daily/Zhu Xingxin]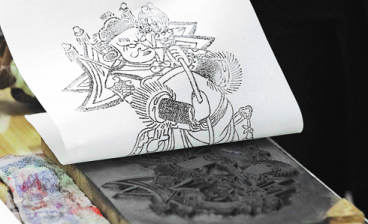 Li Daochun puts ink in a woodblock and holds the paper against it. [For China Daily/Zhu Xingxin]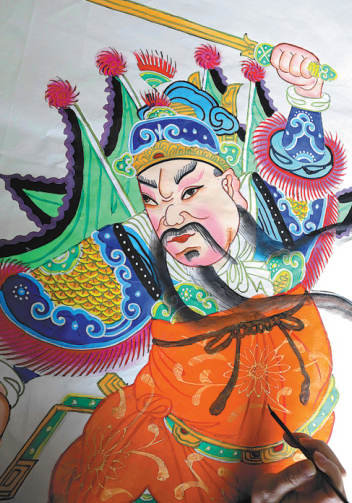 Li Dejing gets the details done and finishes coloring. [For China Daily/Zhu Xingxin]
(Source: China Daily)