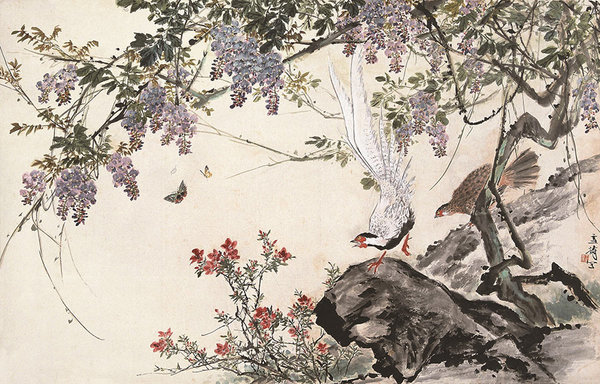 Silver Pheasants under Wisteria, a painting by Wang Xuetao. [Courtesy of Beijing Fine Art Academy]
Flower–and-birds paintings began to gain a position of increasing importance in the world of Chinese art in the seventh century. The works, which present lively scenes of birds flying between and resting on a variety of blossoms in a vibrant color scheme, bring viewers a touch of spring.
Beijing Fine Art Academy boasts a collection of fine flower-and-bird pieces produced by prominent painters active in the 20th century. Through these depictions of nature, one can also get a glimpse of the diversity of the art communities in Beijing and Shanghai at the time.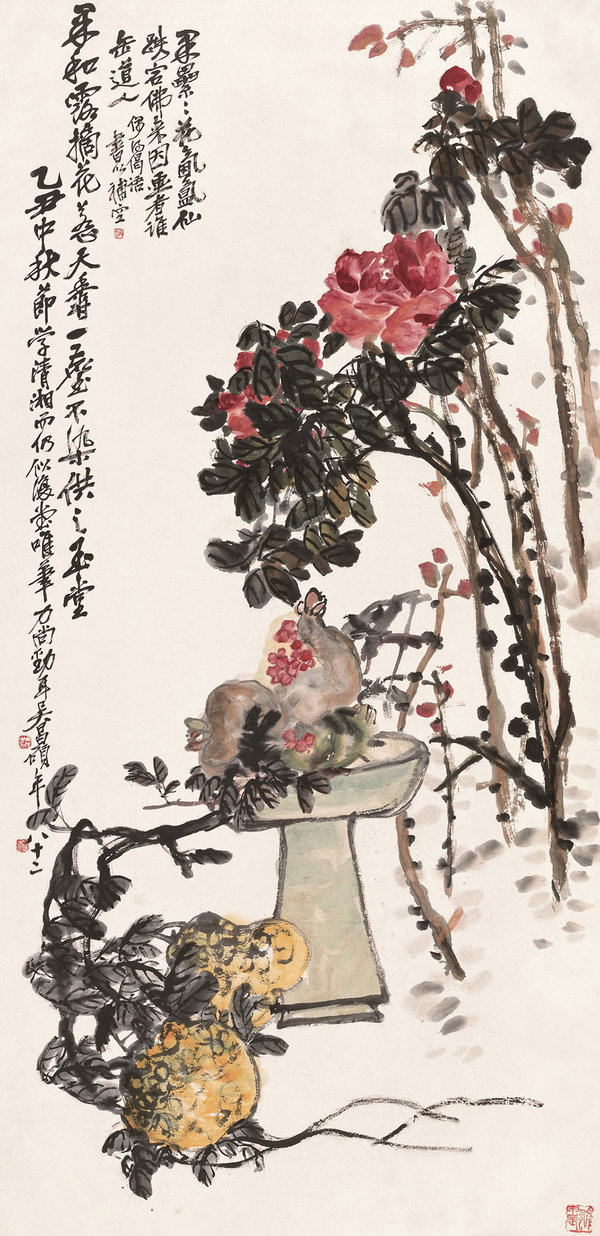 Peonies and Pomegranates, a painting by Wu Changshuo. [Courtesy of Beijing Fine Art Academy]
Featured figures included Wu Changshuo, recognized a leading reformer of art in South China, who integrated the forms of Chinese calligraphy into his body of work. His approach to painting became well-received among an emerging group of middle-class city dwellers.
Another noted painter at the time was Qi Baishi, who took Wu's advice to adopt a carefree style. His paintings juxtapose small insects drawn with meticulous brushwork and blooming green plants painted with loose strokes, thereafter achieving a poetic feeling in Qi's fans, mostly in North China.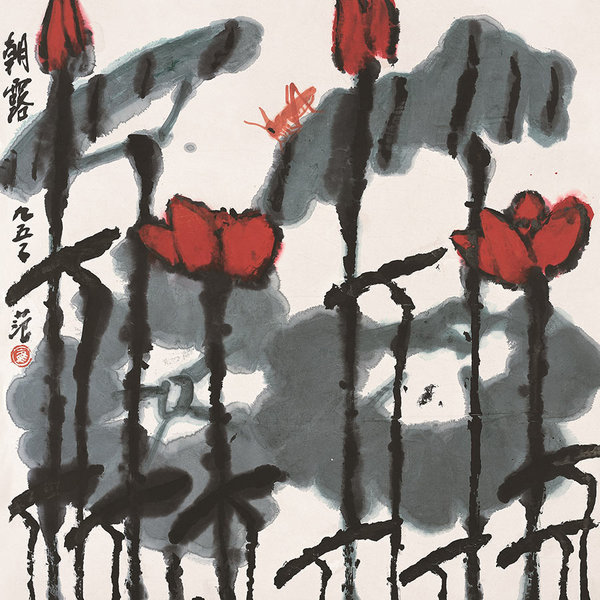 Morning Dew, a painting by Cui Zifan. [Courtesy of Beijing Fine Art Academy]
Lotus and Halcyon, a painting by Wang Shensheng. [Courtesy of Beijing Fine Art Academy]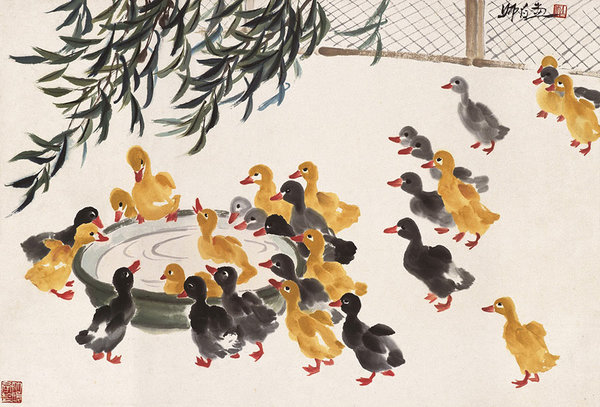 Ducks, a painting by Lou Shibai. [Courtesy of Beijing Fine Art Academy]

Crane, a painting by Qi Baishi. [Courtesy of Beijing Fine Art Academy]
Blossoms, a painting by Chen Banding. [Courtesy of Beijing Fine Art Academy]
(Source: chinadaily.com.cn)