Autumn Moon In The Sky, 260x170x80cm, mixed materials, 2017 [For China Daily]
Fable of Duration, a contemporary art exhibition through Feb 28 in Beijing, examines Chen Wenling's creations since 2006 with a display of his signature installations and sculptures of momentum, as well as sketches, photos and videos to show the cultural roots of his works, tracing back to his hometown in South China's Fujian Province.
The exhibition, held at Beijing Minsheng Art Museum, shows Chen's sensitivity to the dramatic social changes over the past four decades, during which he evolved from a village boy and art student to one of the leading figures of China's contemporary art community.
His works, which often depict surrealist scenes, reflect individual experiences and also a collective feeling of social developments while addressing emerging issues such as overconsumption.
The exhibition also celebrates Chen's productivity at work, trying on various mediums and styles and bringing his imposing art to not only art museums but also public spaces.
Ark of Transcendence, 512×400× 420 cm, stainless steel, 2012 [For China Daily]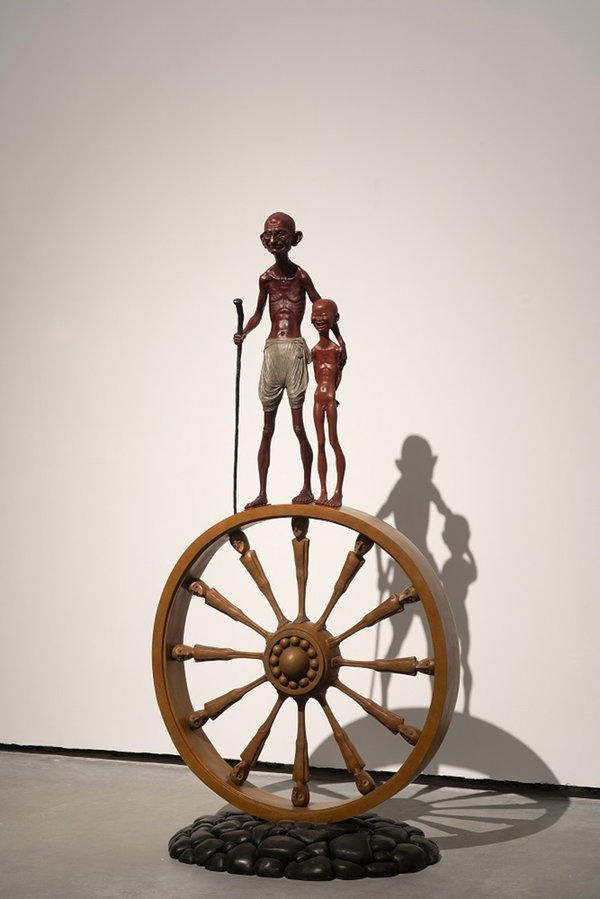 Inheritance, 236x118x80cm, stainless steel, 2017 [For China Daily]
Walking Man, 390x150x260cm, mixed materials, 2017 [For China Daily]
Sitting Meditation, 192x120x82cm, mixed materials, 2017 [For China Daily]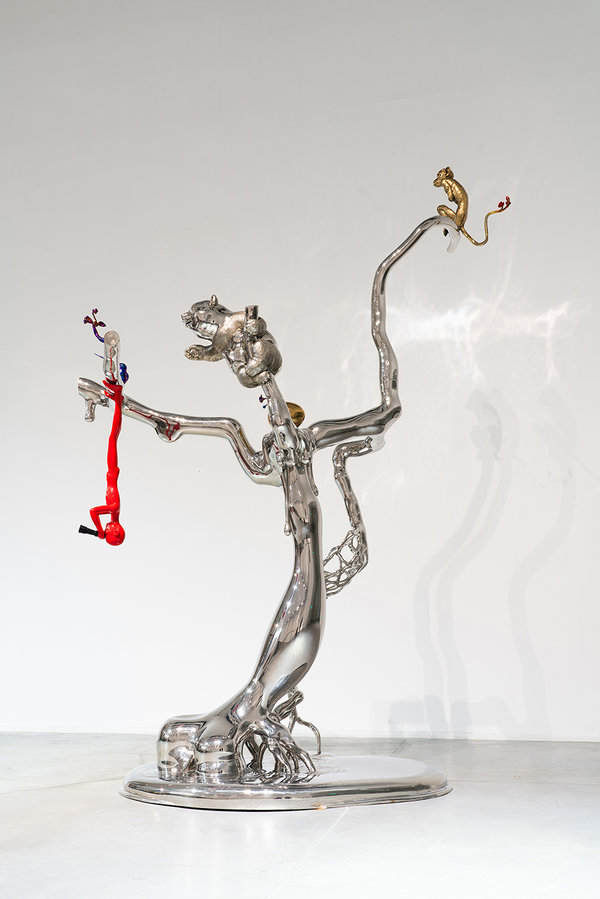 Another Wonderland, 386x250x330cm, 2017 [For China Daily]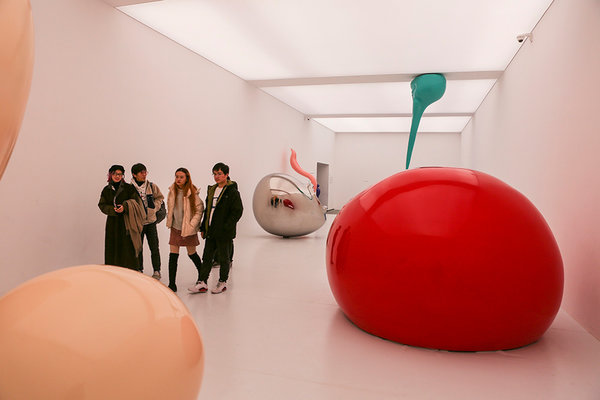 Fable of Duration, a contemporary art exhibition through Feb 28 in Beijing, examines Chen Wenling's creations since 2006. [For China Daily]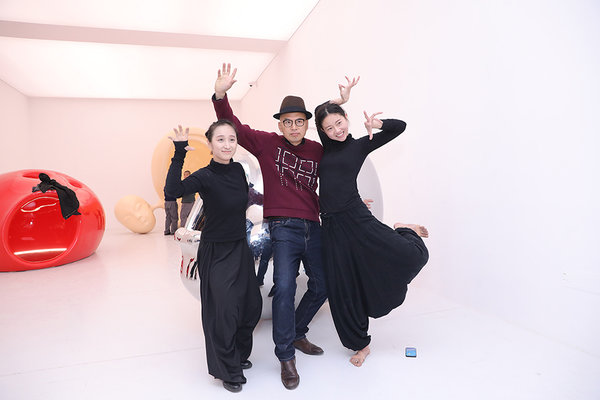 Chen Wenling and two dancers pose before one of Chen's works. [For China Daily]
Fable of Duration, a contemporary art exhibition through Feb 28 in Beijing, examines Chen Wenling's creations since 2006. [For China Daily]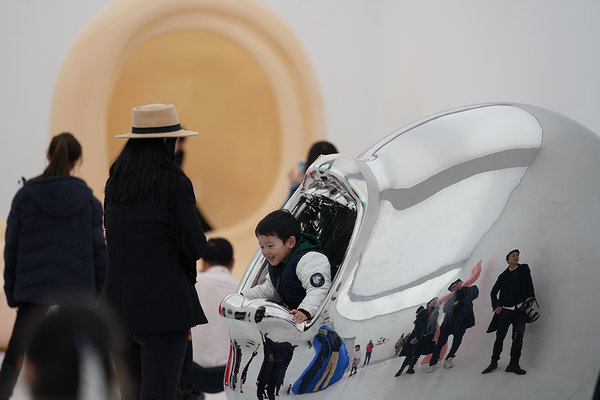 Fable of Duration, a contemporary art exhibition through Feb 28 in Beijing, examines Chen Wenling's creations since 2006. [For China Daily]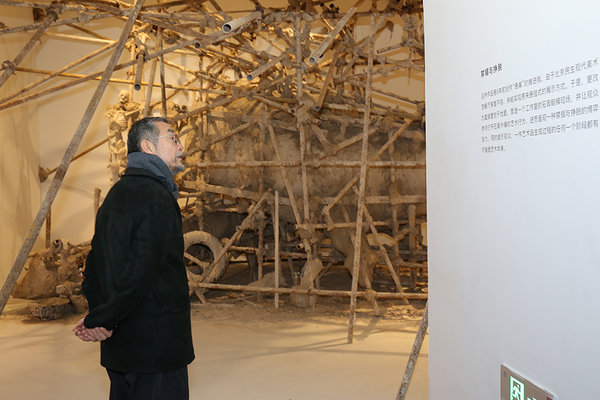 Noted sculptor Sui Jianguo at the exhibition opening. [For China Daily]
(Source: China Daily)