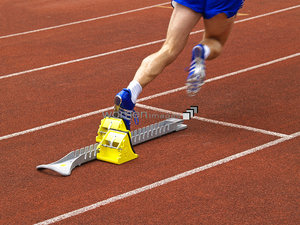 The achievements of China's female athletes have prompted many to ask the following question: Do Chinese women perform better than men in sports? [Women Images]
The 12th National Games of the People's Republic of China opened in Shenyang, in northeastern China's Liaoning Province, on August 31, 2013. It was a huge event for sports fans in China. Three days later, China's women's volleyball team achieved its 19th consecutive win in Japan.
The achievements of China's female athletes have prompted many to ask the following question: Do Chinese women perform better than men in sports?
Admittedly, China's female athletes have won many world championships in events such as women's volleyball, women's table tennis, women's badminton, women's basketball, women's diving and women's weightlifting. It is even true that China's women's volleyball team once inspired a generation of Chinese to work hard to ensure a greater China. According to research conducted recently by sports experts, China's sports delegations won a combined 201 gold medals (107 by women) between the 23rd Olympic Games, in 1984, and the 30th Olympic Games, in 2012. During the 25th Olympic Games, China's women won 12 gold medals, which accounted for three-fourths of the total gold medals won by the nation's delegation.
Based on Chinese female athletes' achievements during world competitions, Chinese women do perform better than men. However, the phenomenon exists only in competitive sports. As China is a developing country, competitive sports inspire the people and promote the nation's image; however, public sports are more important to the average resident. Such sports affect people's health, quality of life and the evolution of civilization.
When it comes to public sports, we cannot say that females perform better than males. In the following, I analyze the gender differences in public sports:
Gender has become a form of social culture and a mechanism based on biological sex; it has come to define male and female roles, and it has come to influence people's perceptions and actions. It may impede the evolution of civilization and human development, including people's understanding of sports and their bodies. To prove the above points, let's examine average people's participation — at different phases of life — in sports.
Let us begin with children. Parents in China generally give boys toys like guns, cars and electronic devices. Boys are encouraged to play so-called "battle" games in fields. Girls, however, generally receive toys like dolls and stuffed animals. Girls generally are required to stay at home and play genteel games, such as "house," or study dancing.
If a girl acts like a boy, her parents will scold her for misbehaving. Some parents send their children to "sports schools," so they can learn sports-related skills, such as tennis. At those schools, the girls often engage in the events that require greater techniques and flexibility, such as gymnastics, diving and table tennis. However, boys participate in all of the events.
Now, let's take a look at adolescents; when they are in this age group, Chinese boys are generally encouraged to participate in sports that will help them build muscles and develop a strong mind. Why? It is mainly due to the fact that boys are considered to be the future leaders. The schools provide enough time and adequate facilities to satisfy their sports-related demands.
When they are in university, the males often participate in sports such as basketball, football, rock climbing, mountaineering and exploring. The competitive spirit developed through such sports contributes to boys' confidence and competence.
Female students, however, are generally taught to stay healthy and make themselves look tender and beautiful. They are not as eager — at least, not as much as males — to participate in sports. It has been said that female students tend to diet during their first two years on campus, and then hope to receive cosmetic surgery in the third or fourth year of college.
Many females participate in sports to shape their bodies rather than maintain their health.
Now, let's look at middle-aged adults. Generally, men are encouraged to be successful and healthy. Successful men are usually labeled as sports fans. They usually participate in costly sports activities, such as golf, sailing and exploring. Women, however, are encouraged to become a "good wife and good mother." In addition, women are required to be beautiful, slim, sexy and skinny, so they can entertain their men. As a result, women have to give up costly sports activities so they can save money to buy cosmetics. They also stop participating in outdoor sports to avoid getting a dark tan.
What about the elderly? They have retired and, as such, they have enough time to participate in sports. Yet, elderly women often have to take care of their husbands, their offspring and themselves, and that leaves them little time and/or energy to participate in sports. In the morning, elderly women have to prepare breakfast, so they do not have time to do morning exercises. What is more, they are unwilling to spend money in gyms. However, they find their own way to stay fit; for example, in squares in many cities in China, elderly women perform various dances, including Yangge, which is a form of Chinese folk dance. These dances have greatly promoted public sports.
Now, I would like to explain why gender differences exist in public sports in China. First, men and women have different views toward sports, due to Chinese traditions; second, women are "confined" to house work, which reduces their time and energy to participate in public sports; third, women are not as rich as men, so they cannot afford costly sports activities; fourth, lack of education and their comparatively lower social standing reduce women's opportunities to participate in public sports; and fifth, the modern commercialized culture uses women's bodies as a selling point, which deflects the significance of women's participation in sports.
Therefore, I submit, we must eradicate gender discrimination in society, respect the rights of both men and women, and promote sportsmanship, so that we can develop public sports, upgrade people's health and make life better for our people.
(Source: Women of China English Monthly 2013 October Issue)