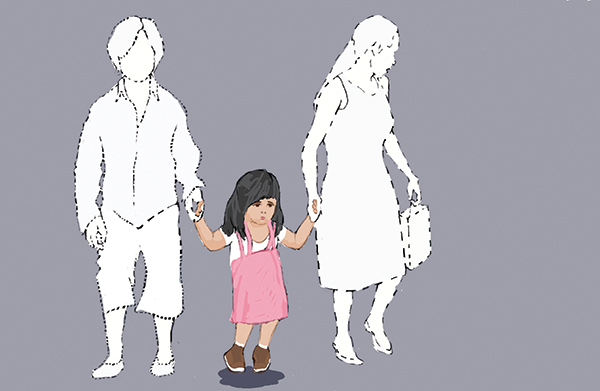 People should not blame the girl's death on the family. [For China Daily]
Zhang Zixin, a 9-year-old girl who was taken from her home by a middle-aged couple who had been renting a room in her family's house in Chunan, East China's Zhejiang Province on July 8, was confirmed dead by the local police on Saturday.
According to a news release issued by the local police, the girl, whose body was recovered from the sea, showed no signs of violence but it was concluded her death was not accidental. Although the investigation will continue, the news release makes the basic facts clear.
The couple managed to convince the girl's grandparents that they were going to attend a wedding in Shanghai and they wanted the girl to be a flower girl. The girl was last seen with the couple on July 7 around 8 pm near where she was found.
According to the police statement, the couple who had been cheating money out of family and friends for years, abducted the girl as a symbolic goddaughter with the intention of killing her and themselves. They committed suicide later that night by drowning themselves in a nearby lake.
Some have blamed the girl's death on the family. Some even gossiped about the family background of the victim, saying the girl so lacked love and warmth at home that she was easily lured away by the couple. Some even claimed that it was the girl's grandparents that were responsible for killing her.
It is hard to imagine how these people reached such a conclusion. According to the police news release, the girl's grandparents, who are in their 70s, refused the couple several times, but eventually gave in to their polite requests. It is good to remind people to be vigilant, but it must be made clear that according to the police, the couple are responsible for killing Zhang.
They are dead and cannot face any criminal charges. But it is they that are responsible, not the girl's family. The family are victims, too, and they are in the deepest grief, they should not be stabbed in their open wounds.
(Source: China Daily)