Deng Ying, who has worked for China's Ministry of Foreign Affairs since 1985, assumed her post as the Chinese ambassador to Denmark in July 2017.
So far China has more than 40 female ambassadors, who have made significant contributions to the country's diplomatic cause.
Ding Xuesong
Ding Xuesong
Ding Xuesong, then vice-chairperson of the Chinese People's Association for Friendship with Foreign Countries, led a delegation to visit Denmark in 1977. Qin Jialin, Chinese ambassador to Denmark, recommended her to work in Denmark because the ambassadors of several countries to Denmark were women.
In 1979, Ding was appointed as Chinese ambassador to the Netherlands, becoming the country's first female ambassador. From 1982-1984 she was ambassador to Denmark and Iceland.
It's worth mentioning that Gong Pusheng was one of the first batches of female ambassadors and she became the Chinese ambassador to Ireland in 1979.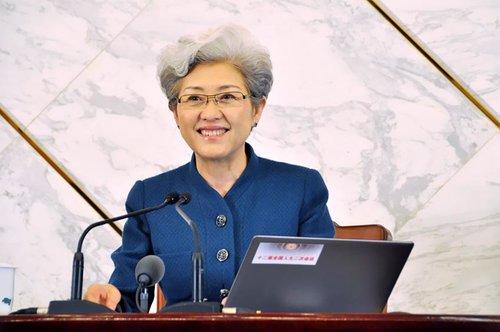 Fu Ying [Baidu]
Fu Ying
Fu Ying, former vice-foreign minister of China, is the first woman to serve in the role since 1978.
Fu graduated from Beijing Foreign Studies University and got a master's degree at the University of Kent.
Fu has led many talks with foreign countries and defused crises with diplomacy, a foreign media commented.
"The traditional wild statecraft will be replaced by a new diplomatic art which is led by Fu Ying, who has the ability to deal with change and is good at using cultural soft power," the Guardian commented.
Fu Ying is a rare specimen in the ranks of Chinese diplomacy. She is charming but she also knows that charm can serve as a weapon, a foreign reporter said.
Fu has served as spokesperson for the National People's Congress (NPC) since she chaired her first 75-minute NPC news conference in March 2013.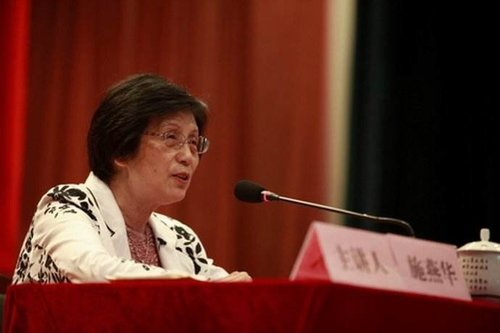 Shi Yanhua [Baidu]
Shi Yanhua
As one of the first batch of Chinese diplomats to the United States, Shi Yanhua once worked as an interpreter for former Chinese leaders, including Deng Xiaoping and Li Xiannian.
Shi served extensively as counselor of the Chinese Embassy in Europe, the Embassy in Belgium and the Chinese Embassy in France. She served as Chinese ambassador to Luxembourg from 1994 to 1998.
Wu Jianmin, Shi's husband, died in a car accident on June 18, 2016, in Central China's Wuhan. As Wu was known as a distinguished diplomat, few people know that his widow Shi was also a diplomat specializing in translation.
Shi registered Wu Jianmin Public Welfare Foundation with Wu's traffic accident compensation and edited and published Wu's books and materials about public diplomacy.
Wu Xiaoqiu (L1) [Baidu]
Wu Xiaoqiu
As China's first ambassador in the Commonwealth of Independence States (CIS) countries, Wu Xiaoqiu was appointed as the Chinese ambassador to Belarus in April 1998.
On the evening of September 1, 2000, Wu Xiaoqiu received an emergency call, which said that a Chinese leader would change his agenda and visit Belarus on September 5. In general, a State visit should be arranged months in advance.
Unfortunately, a number of Belarusian politicians were attending the World Conference of Speakers of Parliaments in New York at that time. The country was not ready to meet the Chinese leader under such tight time restraints.
Wu immediately asked the Chinese delegates to the United Nations for help through contacting with presidents of the Belarusian Council of Republic and the House of Representatives, who were at the conference in New York.
The delegates got the Belarusian officials' agreement to have a meeting. Then wu rushed to get the final approval of the meeting from the Belarusian President before he left the country.
Given Wu's wits and efforts, the Chinese leader had a successful visit to Belarus.
Jiang Yu [Website]
Jiang Yu is the current Chinese ambassador to Albania. She was spokesperson of the Ministry of Foreign Affairs from 2006 to 2012.
A native of Beijing, she has been working for the Ministry of Foreign Affairs for over twenty years and has been posted around the world, including the United Nations Headquarters in New York City and Xinhua News Agency in Hong Kong.
Over the years, she has become noted for her silky voice and sharp commentary.
(Source: people.com.cn/Translated and edited by Gender Study Network)