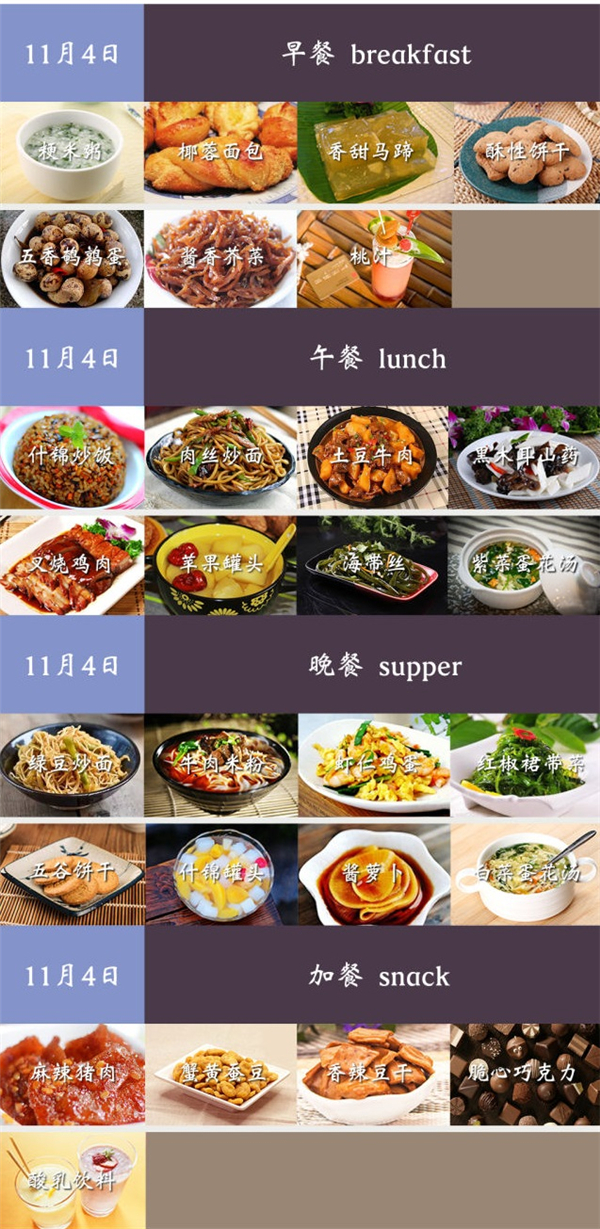 An illustration shows the dishes Jing and Chen had on November 4, their 17th day in space. The photo is for illustration purpose only. [Xinhua]
The two Chinese astronauts aboard the Shenzhou XI spacecraft returned home from space on Friday, after having completed their month-long missions in the Tiangong-2 orbiting laboratory.
Apart from tracking the astronauts' high altitude tasks, overseas media outlets have always taken an interest in what food is available on board. U.S. news website Buzzfeed previously compared Chinese astronauts' menus with those of their foreign counterparts.
In the beginning, foreign astronauts usually ate foods stored in toothpaste tube-like wrappers. Their simple packaging seemed to mirror the bland, flavorless goop inside.
Later, space menus saw an increase in diversity, including items such such as canned food and dried fruit.
However, the menus were still disheartening for most Chinese people who famously think "food is the first thing."
As such, from the very beginning, Chinese space recipes have boasted strong national characteristics and embraced more and more culinary variety.
As early as 2003, the food available for China's first astronaut Yang Liwei stretched to 20-30 dishes, including barbecued pork, cuttlefish balls, steamed gluten rice, pickled cucumber, moon cakes, peanut butter and sandwich biscuits.
In 2012, the astronauts on Shenzhou IX had more choice, with more with 70 dishes available. For example, their first space breakfast included mixed fried rice, pickled cabbage, pork, mustard and char siu sauce.
In 2013, the Shenzhou X menu contained more than 80 kinds of food, such as rice dumplings, moon cakes and ice-cream.
This year, the Shenzhou XI menu was even more mouth-watering, totaling more than 100 individual Chinese dishes. The daily menu is rotated every five days.
Crew mates Jing Haipeng and Chen Dong both greatly enjoy drinking tea, so they given green and black teabags to make the brew themselves.
Jing, who was on his third space mission, even sampled cheesecake at his on-board 50th birthday celebration last month.
It seems that the dream to realize the so-called "eight styles" of Chinese cooking in space might soon be within reach.
The Shenzhou XI spacecraft going to space [chinadaily_mobile at Wechat]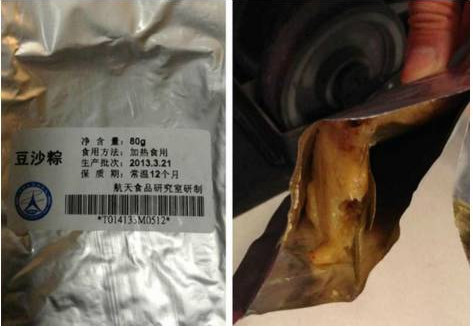 Zongzi, a delicacy usually served during Dragon Boat Festival, is part of the treat onboard Shenzhou X. [Xinhua]
Yangchow fried rice for Shenzhou X [chinadaily_mobile at Wechat]
Sweet lotus seeds for Shenzhou X [chinadaily_mobile at Wechat]
Chinese barbecue chicken for Shenzhou X [chinadaily_mobile at Wechat]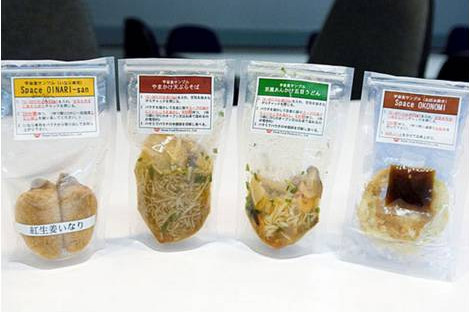 Foods that Japanese astronauts eat [chinadaily_mobile at Wechat]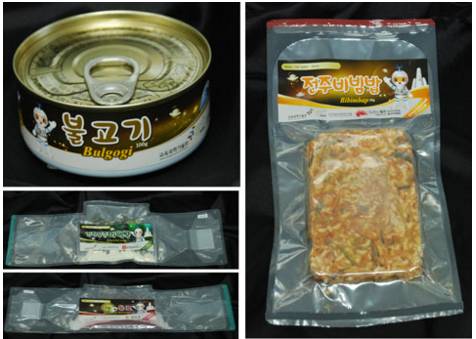 Foods that the Republic of Korea astronauts eat [chinadaily_mobile at Wechat]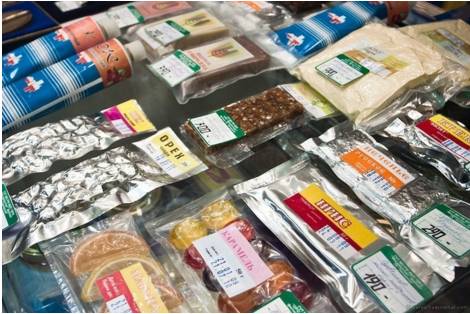 Foods that Russian astronauts eat [chinadaily_mobile at Wechat]