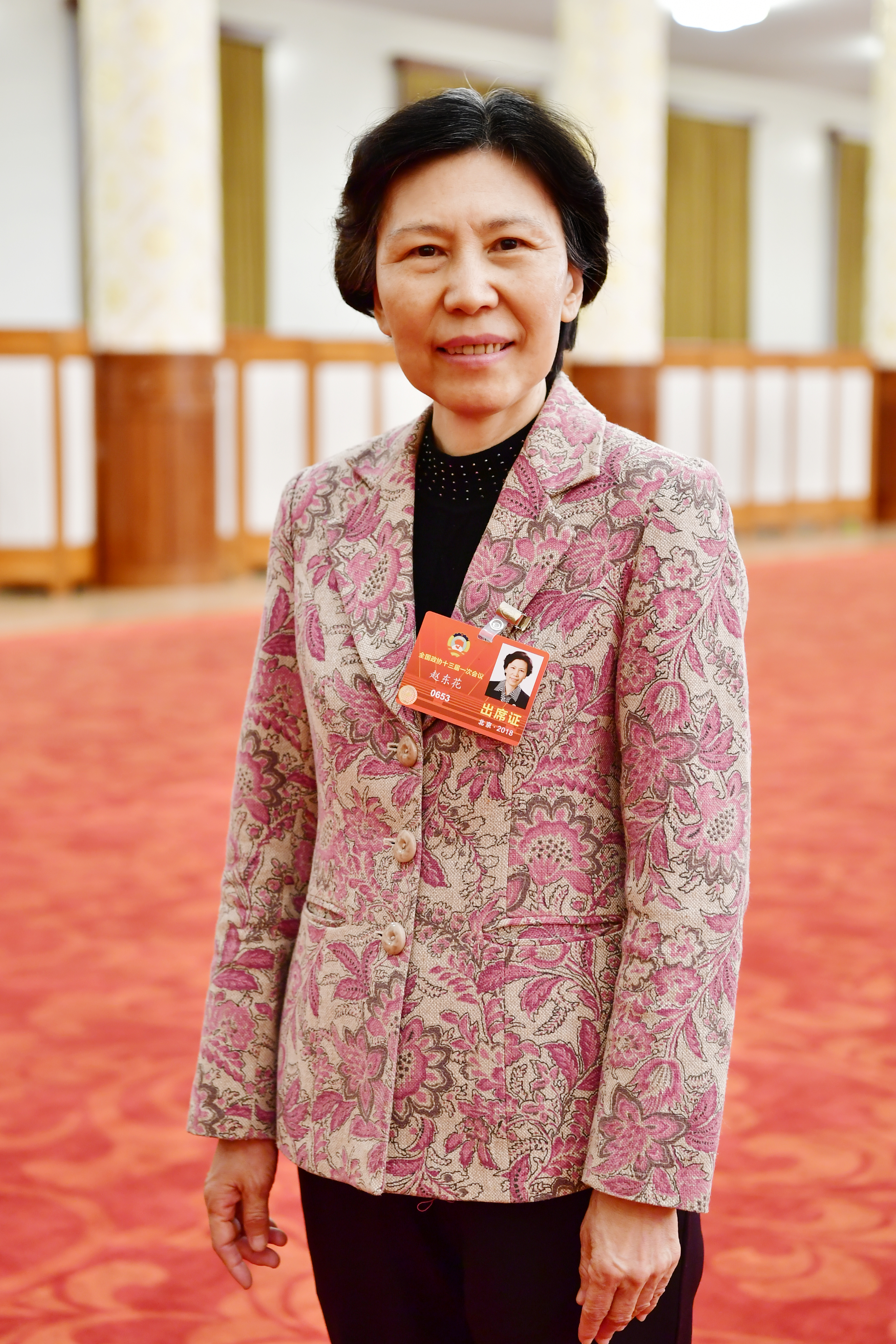 Zhao Donghua [Women of China / Fan Wenjun]
A female member of the 13th National Committee of the Chinese People's Political Consultative Conference (CPPCC) has urged authorities to take action to eliminate gender bias in recruitment of civil servants amid their implementation of gender equality policy.
Zhao Donghua made the remarks when talking about the current recruitment system of civil servants at the just-concluded national "Two Sessions" meetings.
"China has made remarkable progress in women's causes under the leadership of the Communist Party of China (CPC)," Zhao said.
"The number of female civil servants has been increasing since the founding of the People's Republic of China in 1949.
"At the 19th CPC National Congress held in Beijing in 2017, the basic state policy of gender equality was reiterated."
However, as the country's population policy changes, gender bias has appeared in civil servant recruitment in some places.
"One city in south China's Guangdong Province stipulated that over half of its 576 posts were open to males only in the 2017 civil servant recruitment," Zhao noted.
"Besides, central China's Hunan Province reserved at least 30 posts for men out of 110 posts in the 2017 provincial government staff recruitment drive," she continued.
She also gave her reasons for the existence of gender bias in civil servant recruitment.
Firstly, unbalanced gender ratios urge some public institutions to recruit more men.
Secondly, some public institutions are concerned that pregnancy may have a big impact on women's work performance, making them reluctant to hire females.
Thirdly, some public institutions hold the opinion that frequent business trips and overtime may make their posts unsuitable for women.
However, in any case, the recruitment of civil servants should not deviate from the state policy of gender equality or the principles of the Constitution, which stipulates that "Women of the People's Republic of China enjoy equal rights with men in all aspects of political, economic, cultural, social and family life."
Zhao thinks that relevant government sectors and public institutions should set an example, earnestly implementing the basic state policy of gender equality and acting in accordance with the law by abandoning requirements about gender in the recruitment process.
Therefore, Zhao submitted a proposal called Eliminating Gender Bias in Recruitment of Local Civil Servants to the top political advisory body.
In the proposal, Zhao gave the following suggestions:
Firstly, human resources and social security departments should attach great importance to recruitment and selection of civil servants, strengthen supervision and correct misconduct in a timely manner.
Secondly, human resources and social security departments should handle complaints about employment discrimination in a timely manner and investigate and punish illegal acts.