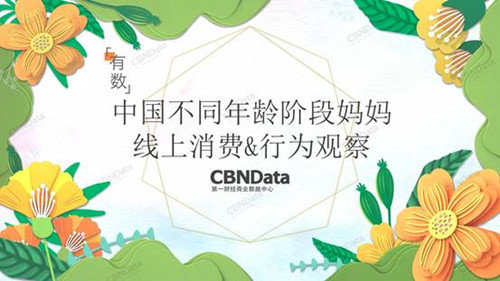 The cover of the report [CBNData]
With the support of its domestic partners, CBNData, a Shanghai-based market data analytics provider, released a report about the trends of online consumption amongst young mothers and retired women on May 11.
Statistics from Chinese e-commerce giant Alibaba found that women aged between 20 and 35 have made a rising contribution to the strong growth of baby and maternal products in online shopping over the past few years. Over half of relevant online consumption was made by them in 2017.
Their online shopping features heavy spending and frequent visits in comparison with others.
The report said that nutritional supplements, toys conducive to children's intellectual development, and functional items with an emphasis upon safety protection have become the top three favorites amongst this group in their online shopping.
Meanwhile, a rising number of women born between 1980 and 1989 have enrolled themselves in online educational institutes in a move to constantly boost their competitiveness in the labor market and meet the demands of daily life, whilst also locating training classes for their children in accordance with their personal interests and learning abilities.
According to Hujiang Online Class, a leading online course platform, over one third or 32.7 percent of mothers have registered themselves in the courses on its platform along with their children.
In addition, the report revealed that female retirees between 50 and 70 years old have spent heavily on the online shopping for both themselves and their grandchildren.
Apart from making a huge investment in the purchase of toys and other items for their grandchildren, these senior women are active followers of many high-tech products such as smart watches and advanced equipment supported by artificial intelligence.
Moreover, they also spend large amounts on commodities in connection with public square dancing, swimming, and other fitness-related activities.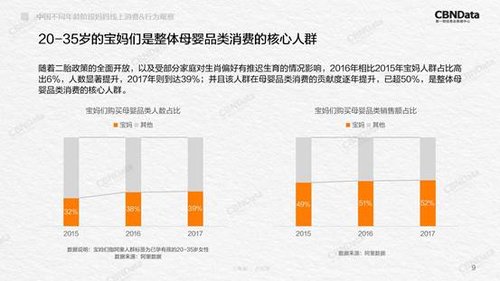 A chart shows that young women have become the leading force in online shopping of baby and maternal products. [CBNData]
(Source: China Women's News/Translated and edited by Women of China)