China's economic development over the past 30 years has been accompanied by another rapidly growing, yet unenviable figure in another area - divorces. The break up of Chinese marriages has partly been driven by a revival of an archaic concubine culture, with men eyeing female lovers in extramarital relationships. In Beijing, the divorce rate rose from 11,582 in 2004 to 21,013 last year, according to government data. Several schools in the city have opened under the guise of tackling this problem, although they have also courted controversy with programs that value money over love and train wives to ensure their husbands don't stray to other women.
Empowering the 'Weaker' Gender
The School for Virtuous Ladies opened in March to great fanfare as the self-proclaimed first school in China that "cultivates girls with great virtues." The school located in east Beijing's Chaoyang district boasts around 2,000 students, all eager to learn the secrets of finding the perfect husband.
"In this society where there is a skyrocketing divorce rate, females are the weaker gender. We want to teach them how to choose the right man for marriage and prevent divorce or their men cheating on them," said Ding Zhengyu, one of the school's male consultants. "Our school helps single women learn how to acknowledge, love and communicate with men so they can ultimately find a suitable marriage partner."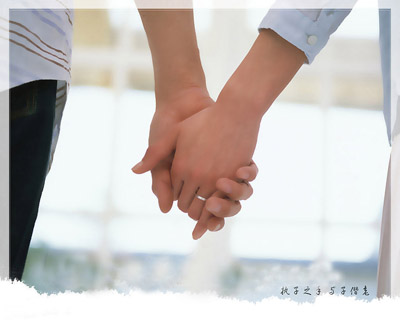 [cnfamily.com]


Despite the school's seemingly altruistic mission to help single women, it has drawn unfavorable comparisons as an institution that teaches women how to seduce and marry rich men because of one course it teaches, namely "How to befriend successful men."

Professor Cong Xiaobo from Northeast Normal University in Changchun, Jilin Province, wrote an article critical of the school's virtues in August published by newspapers owned by the Hubei Daily Media Group. "Teaching women to marry rich men is misleading. Happiness in marriage should not be measured by money or assets. Rather, it should be based on spouses' devotion and love for one other," she argued in her article. "The [school] teaches women to worship nothing but money. It aims to cultivate beautiful trophy wives instead of independent women, which shows disrespect towards women. Finally, the school's expensive annual tuition fee of 6,900 yuan ($1,086) proves that they are only motivated by collecting money."

Ding slammed Professor Cong's article by defending his school's approach at encouraging women to value wealth in marriage.

"What's wrong with a woman choosing to marry a rich man? Who doesn't want to lead a comfortable life?" he retorted, dismissing the school's detractors as "showing nothing but jealousy."

One of the school's students from the post-1980s generation and a white-collar background named Xiao Ke told the Global Times that she has learned a lot since enrolling in September after being inspired by a course titled "How to find your perfect life partner" taught by Shao Tong, a teacher at The School for Virtuous Ladies.

"I like the course and I think Teacher Shao is very experienced. She teaches me how to get along with others," Xiao explained. "I feel that I've improved a lot and can now think more about others instead of being selfish." .

Cultural Pressure to Marry

While women in China can legally marry at 20 years old (22 for men), many women face pressure from their families to marry by the time they are 30. Despite many Beijing brides embracing other cultural standards, such as wearing white and having their wedding photos taken outside Wangfujing's cathedral, the idea that women must marry by certain age is still common, particularly among older generations.

But institutions such as The School for Virtuous Ladies and The Good Wife Happy School - the latter which opened on November 12 also in Chaoyang district - have rightly or wrongly attracted reputations for cultivating money-hungry gold diggers. The Good Wife Happy School, run by a company called Beijing Love Giving Culture Development, has annual tuition fees of 100,000 yuan for students, who aside from learning in school can also learn courses online for free. Its first semester begins in March next year.

Keeping Mistresses at Bay

Fei Yang, president of both the company and school, said her anti-mistress college aims to teach students how to keep their wealthy husbands happy.

"I've discovered that few successful men lead truly happy lives," she explained. "Although they might be married, many of them don't feel happy because their partners don't know how to be good wives to successful men. Rich families have more problems compared with low-income families."

Fei explained that courses teach women how to maintain healthy emotional and sexual relationships with their husbands. Lessons are usually conducted in the form of role playing, with students adopting different roles in the family to help them identify what Fei called "weak points" in need of improvement.

Li Yi is a 34-year-old lawyer who this year celebrated her 10-year wedding anniversary with her husband, a sales supervisor at an automobile giant with more than 30 million yuan worth of assets. Li studied at another school run by the Beijing Love Giving Culture Development several years ago to save her marriage.

"After I went to the school, I changed a lot. I became more considerate toward my husband and others in general," she recalled. "Husbands having affairs with mistresses is a social phenomenon. It makes sense that rich guys attract young girls, but wives should learn to enrich their lives and use their talent to make husbands find them more attractive than those would-be mistresses."

Li added that she would continue to study at the school to ensure her marriage keeps off the rocks. "Women are emotional beings. They need to first deal with their love problems so they can heal their hearts and learn," she said.

(Source: Global Times)