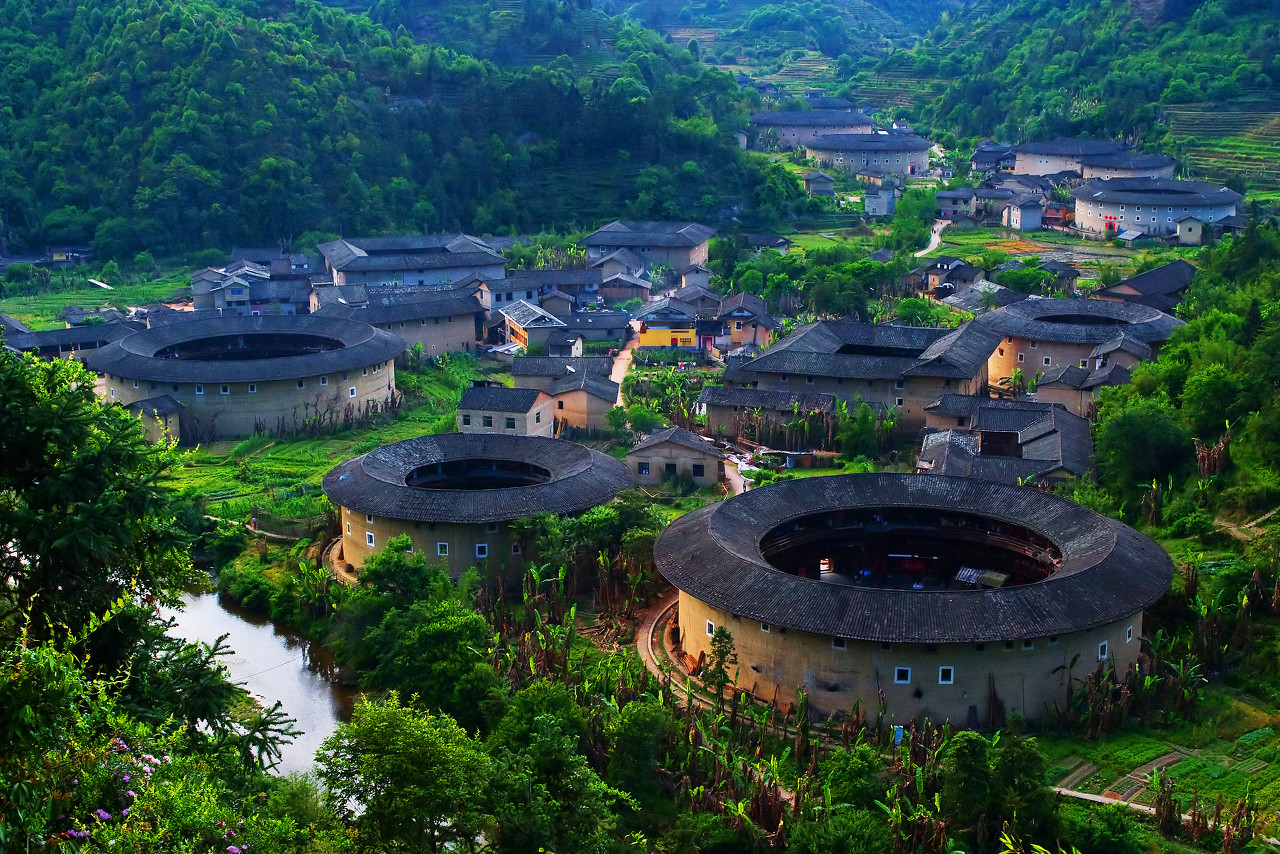 Fujian Tulou [Tuchong]
Fujian Tulou is a type of rural dwelling in the mountainous areas of Southeast China's Fujian Province. It is known as the Ancient Oriental Castle, and also as the World's Unique Mythical Mountain Architectural Model. Forty-six Fujian Tulou sites were added to the UNESCO (United Nations Educational, Scientific and Cultural Organization) World Heritage Site list in 2008.
Fujian Tulou is usually a large, enclosed and fortified earthen building with thick, load-bearing and rammed-earth walls. The buildings, usually three to four stories, are symmetrical. Most are circular in configuration, but some are rectangular.
The layout of Tulou follows the traditional Chinese dwelling concept of "closed outside, open inside;" an enclosure wall with living quarters, around the peripheral, and a common courtyard at the center.
Although similar in layout, each Tulou is unique. Jiqing Building, built in 1419, is the oldest circular Tulou in Yongding District, in Longyan, a city in Fujian. Hegui Building, located in Nanjing County, is the tallest rectangular Tulou in the province, at a height of 21.5 meters.
While Tulou literally means "earthen building" in Chinese, the construction materials consist of far more than just mud. The foundations of the structures are usually composed of local river stones, and the walls are made of fine sedimentary mud sourced from rice fields. The mud is reinforced with bamboo, sand and lime.
In ancient times, the buildings also included defensive features, such as ironclad gates, water wells and escape tunnels.
Tulou is like a self-contained village. The closed-wall design fosters social interaction. Although individual families have their own sections, residents congregate in the central courtyard for ceremonies, such as weddings, festivals and ancestor-worship rituals.
Tulou residents have mostly been Hakka — migrants in southern China who originated from regions adjacent to the Yellow River. In addition to Fujian Province, the buildings are also seen in some areas of South China's Guangdong Province and East China's Jiangxi Province.
While the buildings are now open to tourists, there are still people — many of whom are from the same clan — living in them.
For an immersive experience, some of the buildings offer tourists homestay options, complete with Hakka cuisine. The prosperous development of the tourism industry has helped improve the lives of residents.
In 2006, the architectural technique of building Tulou was added to the list of China's intangible cultural heritage. The next year, Xu Songsheng, an inheritor of the architectural technique, was named one of the representative inheritors of the national intangible cultural heritage.
"Most of the other buildings are constructed in accordance with architectural drawings. While building Tulou is like embroidering on the basis of experiences. Tulou embodies a natural ecology. Each Tulou is unique, as each architect has own style of building it," Xu said.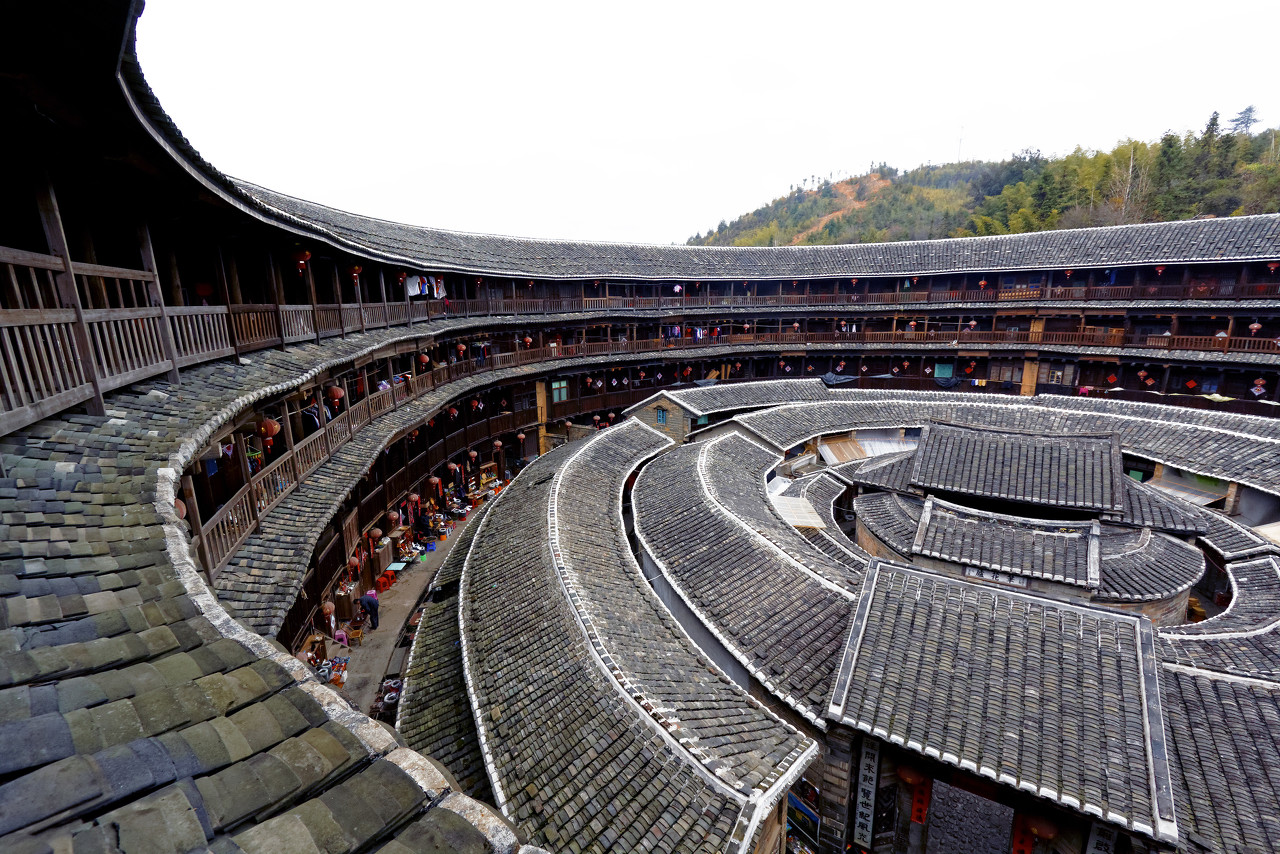 Fujian Tulou [Tuchong]
(Women of China English Monthly January 2020 issue)