One of the most exclusive groups of billionaires more than tripled its ranks this year.
The number of young billionaire women under the age of 40 jumped to seven from just two a year earlier, bringing the number of women under 50 with 10-figure fortunes to 20, up from 17. The average age of female billionaires has dropped from to 61.5 from 62.5 in just the past year.
In Pictures: The World's Youngest Women Billionaires
The group's youngest: 24-year-old Hind Hariri, the world's second-youngest billionaire after Facebook founder Mark Zuckerberg. The daughter of the late Lebanese Prime Minister Rafik Al-Hariri and recent graduate of the Lebanese American University in Beirut, she is considered one of the world's most eligible bachelorettes. Alas, Hariri may be off the market; rumor has it--though it has not been confirmed--she's engaged.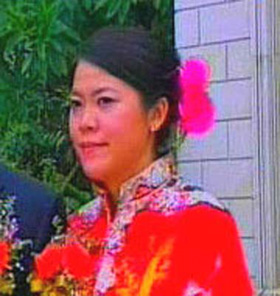 Yang Huiyan [chinagate.com.cn]


Next up is Yang Huiyan, 26, a Chinese native whose father gave her a 58% stake in his real estate development company Country Garden. Yang graduated from Qinghua University in Beijing and went on to study marketing at Ohio State. Her wedding video is posted on YouTube.

There are five 30-something female billionaires, four of whom hail from Turkey.

Three of those four are the glamorous, successful daughters of media baron Aydin Dogan and his wife Sema Isil Dogan, also billionaires. The youngest of the Dogan daughters is 31-year-old Begumhan Dogan Faralyali. A graduate of Stanford University, Begumhan worked as a consultant at Arthur Anderson and is now president of the family's Dogan Holding.

Sister Hanzade Dogan Boyner, 36, a Goldman Sachs alumna, sits on the board of Dogan Holding and is deputy chair of Dogan Gazetecilik, a media company that oversees four Turkish newspapers.

Vuslat Dogan Sabanci, the second-oldest at 37, has held editorial positions at The New York Times and The Wall Street Journal (she is now chief executive of The Hurriyet, a large-circulation daily newspaper). Vuslat has married into another billionaire family; her husband is Ali Ismail Sabanci, son of Sevket Sabanci. The oldest billionaire sister, Arzuhan Dogan Yalcindag, head of an influential Turkish business lobby, is in her forties.

Six of the seven women in their 20s and 30s and nine of the dozen in their 40s inherited their money from their fathers. The four enterprising exceptions, who account for more than a third of the world's 10 self-made billionaire women, are an impressive trio.
Chu Lam Yiu [chinagate.com.cn]


The youngest self-made female billionaire in the world is Hong Kong citizen Chu Lam Yiu, the 38-year-old head of Huabao International, which makes fragrances and flavorings for cigarettes, detergents, beverages, dairy products and cosmetics. Chu still heads the company, which she started a decade ago and which went public through a backdoor listing.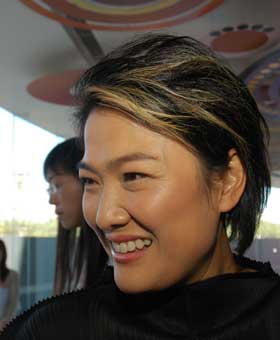 Zhang Xin [chinagate.com.cn]


Chinese billionaire Zhang Xin, 43, worked in a factory stitching apparel in Hong Kong at age 14 before eventually getting a master's at Cambridge University. Today she and her husband Pan Shiyi run one of China's most successful property developers, SOHO China, known for its sleek and modern buildings across the country.

Russian Elena Baturina, also a former factory worker, isn't in business with her husband, Yuri Luzkhov, but his position as Moscow's mayor probably hasn't hurt her company. Baturina founded Inteko in 1991, and it later became one of the city's biggest construction companies. Inteko sued the publisher of Forbes Russia over a December 2006 cover story about the company. The court ruled in Inteko's favor.

The most famous of these young billionaire entrepreneurs is British novelist Joanne (J.K.) Rowling, 42, formerly a struggling single mother who lived on welfare. That was before she penned the immensely popular Harry Potter series about a boy wizard and eventually transformed herself into the world's only billionaire author.

The question likely on many a men's minds: How many of these ladies are single? Only two are--with certainty--single: Turkey's Serra Sabanci and Filiz Sahenk. Nothing is known about the marital status of Chu Lam Yiu.

Married or single, self-made or inherited, these women, ranging from 24 to 49 years old, have limitless earning potential and decades ahead to see their investments and business ventures flourish. They are emerging from some of the world's biggest economies, taking on corporate roles their grandmothers and even mothers never would have dreamed possible. Largely wrinkle-free and far from retirement, these are certainly ones to watch.

(Source: forbes.com July 24)