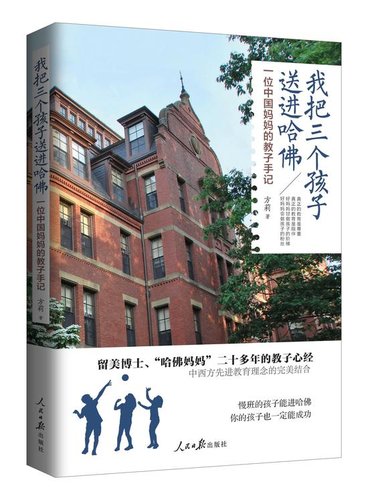 Cover of the book I Send My 3 Children to Harvard. [China Women's News]
Fang Li, an outstanding Chinese female author, released her new book I Send My 3 Children to Harvard at a launch ceremony in Beijing on September 18.
Fang is a senior engineer who works in Silicon Valley, the United States, and has obtained more than 24 American invention patents in the past few years. The woman also actively takes part in various social activities in her spare time while showing a great passion for reading and writing.
Under her good educational guidance, her son has been successfully elected as president of the Student Union in California and published a book, according to Fang. Meanwhile, her other two daughters have also become successful young women. Therefore, Fang has made great efforts to introduce her own advanced educational concepts and experiences raising children in her book, hoping that more parents will benefit from reading it.
At the launch ceremony, Yu Xiu, a well-known female educational expert and writer, shared her feelings after reading Fang's book. Yu believed that the role of being a good mother is vital for children's education. She stated, "The author left China for America to study for a doctorate degree 28 years ago. She not only achieved her own self-realization in her career but also brought up three children who have all been enrolled in Harvard University. In a word, this mother is really extraordinary."
Tao Sixuan, a famous psychological expert, also talked about her feelings after reading Fang's book at the event. Tao said that the healthy emotions between a mother and her child are of much significance in their daily lives, which would help young children develop a good habit of studying at a young age. Tao maintained that Fang has done very well in this aspect.
Wang Yuehan, a noted children's literary writer, talked about the role of a mother for children's growth and success from the perspective of literature. Wang stated, "Fang is a high-tech talent and also a literature enthusiast. She loves reading and writing, which have largely motivated her children to learn from her and offered much positive guidance."
During the ceremony, Fang also shared her valuable experiences about raising young children and gave multiple practical suggestions.
Fang expressed her hope that her new book would lead more parents to realize the importance of educating youngsters and more children would become superior in their own fields when they grow up.
Those in attendance at the event also included Guo Li, chief-editor of the Beijing Branch of the World Publishing Corporation, Zhou Junhua, deputy-director of the Foreign Language and International Division of Higher Education Press, and Liu Mingyin, director of China Central Television (China's State broadcaster).
In addition, various media outlets also participated in the activity.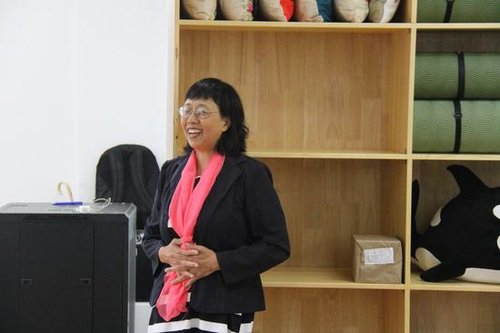 Fang Li speaks at the event. [Sina]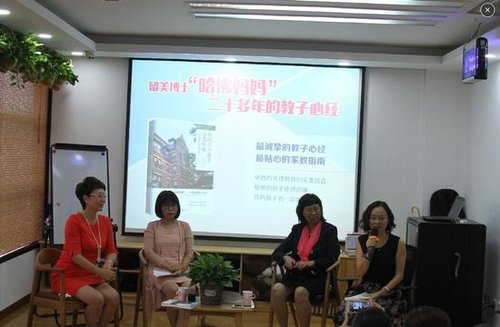 Attendees at the book launch ceremony. [Sina]
(Source: China Women's News/Translated and edited by Women of China)