The Xinjiang Women's Federation distributed more than 100 free sweaters to underprivileged children at a ceremony to launch the 2013 Eternal Love Action in Urumqi, northwest China's Xinjiang Uygur Autonomous Region, on February 5, 2013.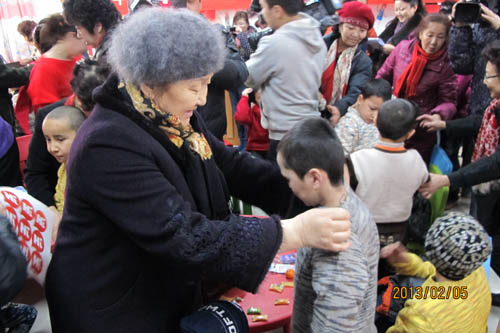 Volunteer mothers help the children put on the sweaters. [Xinjiang Women's Federation/Sui Jian]


The sweaters had been knitted by volunteer mothers from the Xinjiang Mothers Mutual Help Society. The children expressed their gratitude to the volunteer mothers with simple words and wonderful performances.
The volunteers and children pose for a photo. [Xinjiang Women's Federation/Sui Jian]


The federation also awarded honorary certificates to the volunteers who have consistently participated in the Eternal Love Action.

The Eternal Love Action was launched in Xinjiang in 2006 to appeal to the public through the medium of women's federations and foundations to knit sweaters for disabled children and disadvantaged orphans. In the past seven years, more than 60,000 children in the region have received over 66,000 sweaters from benefactors.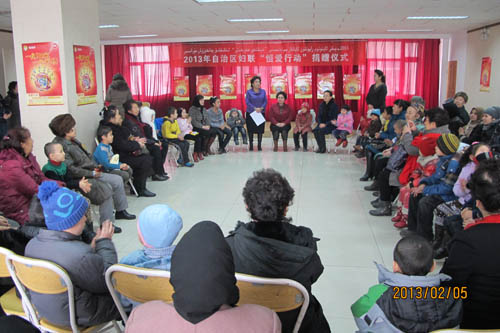 The launch ceremony for the 2013 Eternal Love Action [Xinjiang Women's Federation/Sui Jian]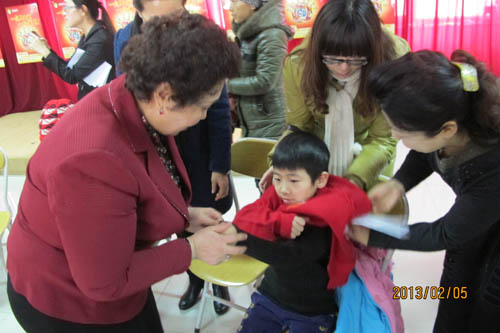 Volunteers and staff members help a boy put on his sweater. [Xinjiang Women's Federation/Sui Jian]
Children, volunteers and staff members pose for a group photo. [Xinjiang Women's Federation/Sui Jian]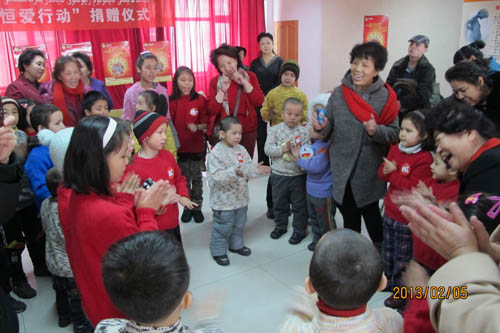 Children perform at the ceremony. [Xinjiang Women's Federation/Sui Jian]

(Provided by Xinjiang Women's Federation)