Cher Wang, president of VIA Technologies and High Tech Computer Cooperation (HTC), recently announced her purchase of shares in Hong Kong Television Broadcasts Limited (TVB), together with the two other members of an investment group that she belongs to. Forbes lists her as the richest person in Taiwan for 2011.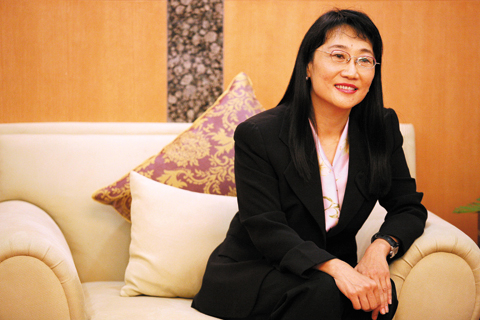 Wang Xuehong has become Taiwan's richest. [chinabyte.com]
Cher Wang, born in 1958, was the daughter of Formosa Plastic Group President Wang Yung-ching and his second wife, Liao Jiao. She is the third daughter of the eight daughters in the family. She has chosen her father as her role model since childhood and formed a tenacious and brave character.
Wang studied economics in University of California, Berkeley, and stayed with an American family in San Francisco. She was the only Chinese student in the school at that time.
Wang conquered her loneliness by going to the library, staying in the dormitory working on her assignments, or reading books.