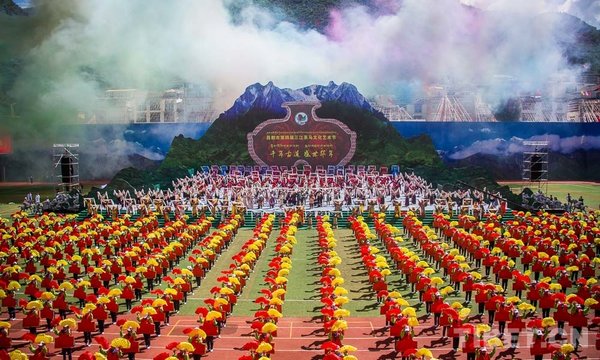 The opening ceremony of the culture festival [Tibet.cn]

The seven-day Sanjiang Tea-Horse Culture Festival, on the theme of "Prosperity on the Ancient Road," was launched in Changdu of southwest China's Tibet Autonomous Region on August 19. It aims to promote the fast development of the local economy by revealing the local traditional culture.
The Sanjiang Tea-Horse Culture Festival was originally established in 2015 and got the name because Changdu is the converging point of the Lancang River, Jinsha River, Nujiang River, and the Tea-Horse Ancient Road.
The culture festival can expand cultural communication with other regions, while improving its city style through cultural development.
Moreover, it's a eulogy of the great achievements during the 40 years of reform and opening-up, which also reveals the integrated spirituality of the common wealth of people of different minorities, by means of different formats, such as cultural performances, special exhibitions, distinctive tours, and exhibitions of painting, calligraphy, and photography.
Since China's reform and opening up, especially since the 18th National Congress, the comprehensive economy of Changdu has been largely improved, under the support and help of the local government, the Party Committee of Tibet Autonomous Region, local officials, and enterprises aiding the development of Tibet.
Meanwhile, it has gained all-round social progress, strengthened national unity, and improved the ecological environment, as well as stabilized social security.
In 2017, the local gross value of production reached 16.985 billion yuan and the investment on fixed assets was up to 28.21 billion yuan, 3.21 times that of 2012.
The disposable income per capita for rural residents was 9,560 yuan, 1.93 times that of 2012, whilst disposable income per capita for urban residents reached 27,160 yuan, which is 1.74 times that of 2012.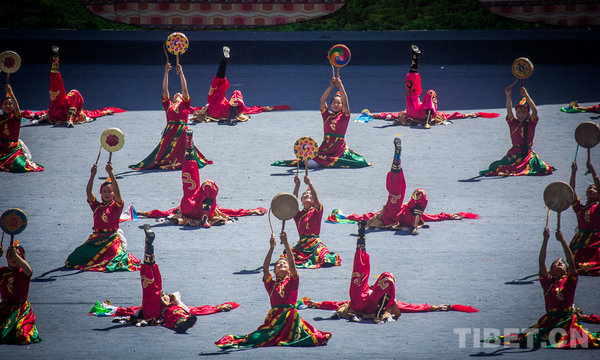 Performers on the stage [Tibet.cn]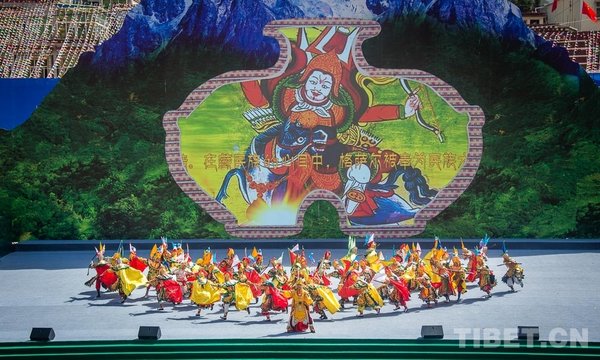 Performers on the stage [Tibet.cn]
(Source: Tibet.cn/Translated and edited by Women of China)