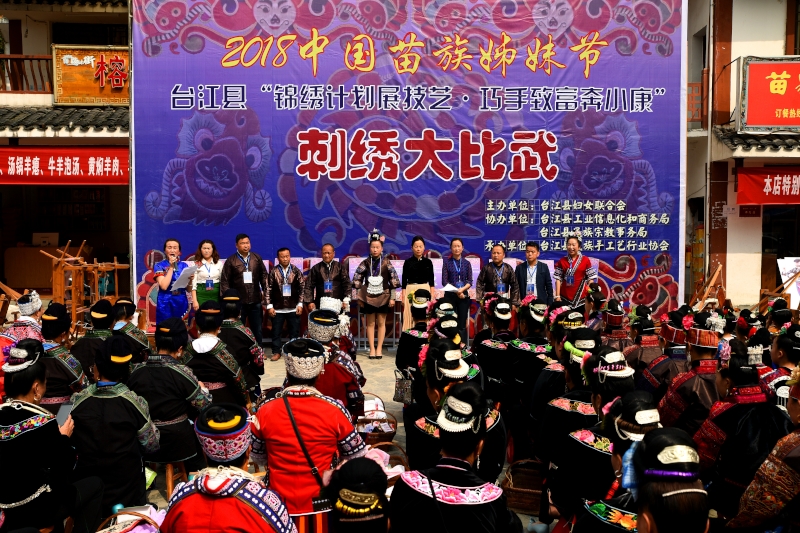 The opening ceremony of the embroidery competition [Women of China/Zhang Ping]
Taijiang Women's Federation (TWF), based in the city in southwest China's Guizhou Province, held an embroidery contest on April 29, titled 2018 Miao Sister Day: Embroidery Demonstrates Skills, Handicraft Leads to Prosperity.
The friendly competition aimed to further carry forward the embroidery culture of China's Miao ethnic group in Taijiang and lead local women to shake off poverty.
Some 240 rural female embroiders and Miao children participated in the gathering.
Chen Lili, an official from the Development Department of Guizhou Women's Federation, offered guidance at the event.
Pan Lizhang, member of the Standing Committee of Taijiang County Party Committee, attended the competition and delivered a speech.
"Female embroiders should play a part in the inheritance of intangible cultural heritage, where they can make a living and alleviate poverty through the embroidery business," said Pan.
The competition included six parts: broken thread embroidery, crepe embroidery, seed embroidery, plaiting-method embroidery, peach blossom embroidery and plain embroidery.
At the live embroidery demonstration area, competitors aged from eight to 74 showed off their skills wearing Miao minority clothing.
Meanwhile, at the finished product display area, some 30 works were exhibited including doubling thread, cloth dyeing, paper-cuttings, brocade and silver jewelry .
The awards were divided into an adult's group and a children's group, each setting up one outstanding winner, one first prize winner, two second prize winners, three third prize winners and 10 honorable mentions.
Female embroiders perform knitting during the competition. [Women of China/Zhang Ping]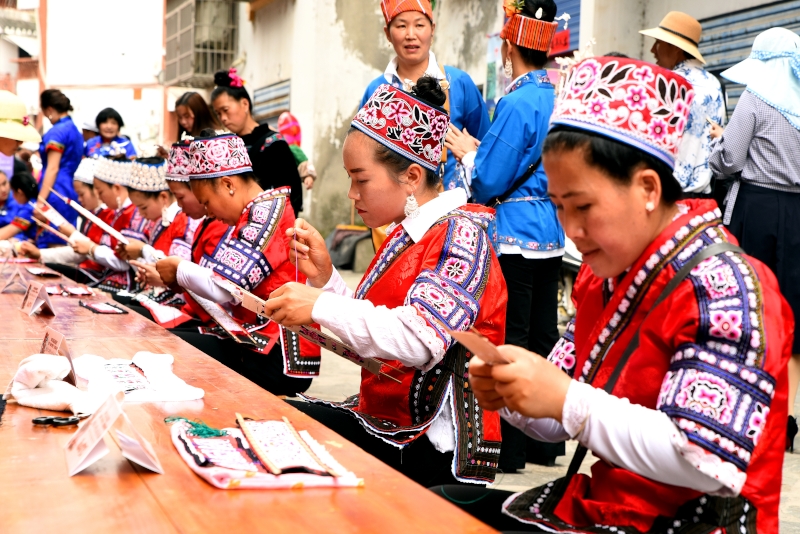 Representatives from the Miao ethnic group compete for best female embroider. [Women of China/Zhang Ping]
Senior female embroiders take part the event. [Women of China/Zhang Ping]
A female embroider decorates a dress. [Women of China/Zhang Ping]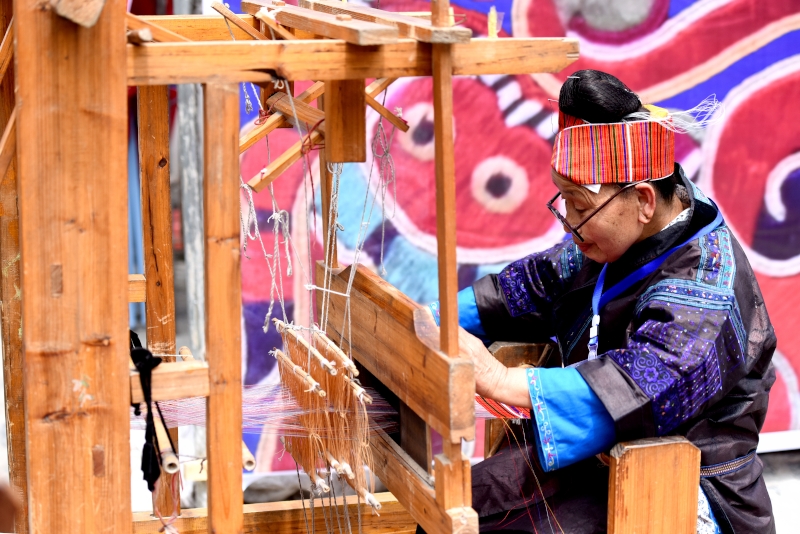 A female embroider demonstrates her skill. [Women of China/Zhang Ping]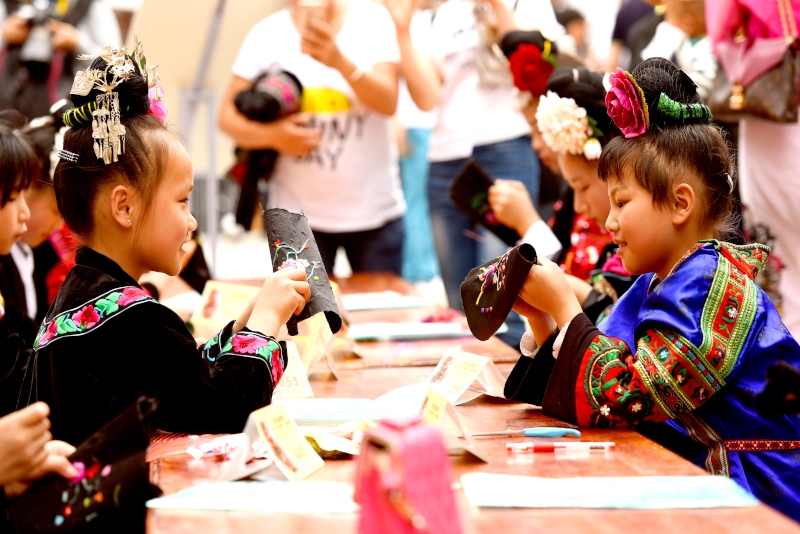 Elementary school students compete at the tournament. [Women of China/Zhang Ping]
A group of female embroiders cooperate on an artwork. [Women of China/Zhang Ping]
A display of embroidery patterns [Women of China/Zhang Ping]