Deng Li, vice-president and member of the Secretariat of ACWF; Xie Piao, Wang Dingguo's eldest son; and, Chen Haosu, son of the late Marshal Chen Yi, look at the works on display along with other visitors. [Women of China/Zhang Ping]
The Chinese Museum of Women and Children in Beijing launched a special exhibition on February 23 to commemorate the achievements of a famous former soldier and carry forward the spirit of the historic Long March.

The exhibition "Centenary Legendary Female Red Army: Wang Dingguo" was co-hosted by the Bureau for Retired Personnel of National Government Offices Administration.
Speakers at the opening ceremony included: Deng Li, vice-president and member of the Secretariat of the All-China Women's Federation (ACWF); Chen Haosu, a representative of the offspring of revolutionary leaders; and, a representative from the revolutionary base area where Wang was active.
During her speech, Deng, who is also curator of the museum, said the exhibition aimed to recognize the historical contribution of the Red Army to encourage and inspire everyone, especially women, be firm in their ideals and beliefs, stay true to their mission and keep moving forward.
Deng called on women to unite closely around the Communist Party of China (CPC) Central Committee with President Xi Jinping as its core leader; to strengthen self-confidence on the socialist path with Chinese characteristics.
Wang Dingguo, as the heroine who participated in the Long March, was an outstanding representative of Chinese female Red Army veterans, said Deng.
The exhibition displays over 200 paintings and documents related to stories on Wang, intended to show her selfless dedication in the face of difficulties, twists, turns and sacrifices.
The display also includes a selection of Wang's own paintings, calligraphy and poems.
The exhibition runs till March 1.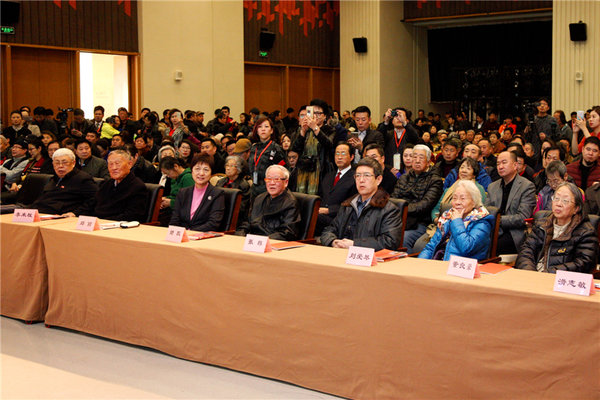 Senior officials and guests attend the opening ceremony. [Women of China/Zhang Ping]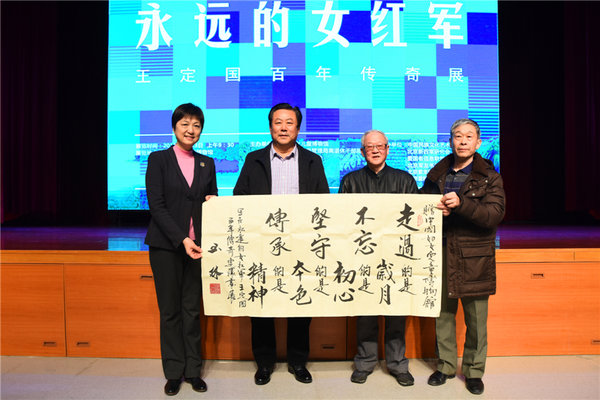 A calligrapher donates a work to the museum at the opening ceremony. [Women of China/Zhang Ping]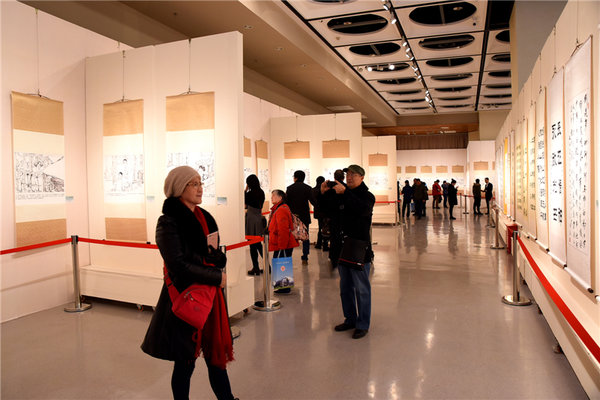 A view of the exhibition [Women of China/Zhang Ping]
(Women of China)