The delegation of 37 Zhejiang-native mothers and children from Hong Kong is welcomed by Liang Liming, vice-governor of Zhejiang Province, on July 20. [Zhejiang Women's Federation/Chen Ye]
A delegation of 37 mothers and children from Hong Kong paid a visit to their native hometowns in Zhejiang Province, eastern China, from July 20-24, at the invitation of the local women's federation.
Liang Liming, vice-governor of Zhejiang, met the delegation on July 20 and delivered a general introduction on local conditions in the region. By comparison, Ying Bingnan, director of the delegation, presented an overview of women's development in HK.
An experience-sharing session was held the next day to promote the "happy growth" of local children. The HK delegation and mothers and kids from a local school exchanged their feelings, ideas and experiences about family education.
During the five-day visit, the delegation also took a tour of tourist attractions and educational sites, including the West Lake, Jinghang Grand Canal and the former residence of Lu Xun (1881-1936), the famous Chinese writer. Colorful activities such as fruit and vegetable picking, cooking contests and games helped to promote understanding and cooperation between those of different generations.
"Unbelievable! The houses are so beautiful even in the countryside!" "Our hometown has developed so fast!", said some. The mothers expressed their delight in seeing their prosperous and ever-changing home province. "I will bring my child for more visits here in the future," one of the moms said.
Throughout the trip, women and children from HK and those in Zhejiang deepened their mutual understanding, paving the way for further exchanges and cooperation.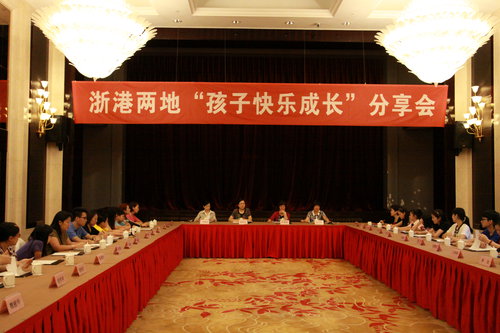 On July 21, an experience-sharing session is held to promote the 'happy growth' of children. [Zhejiang Women's Federation/Chen Ye]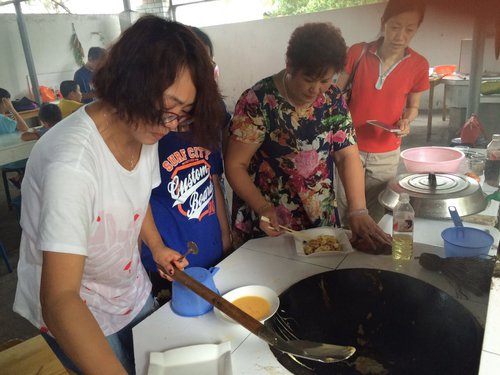 Cooking contest during the five-day visit [Zhejiang Women's Federation/Chen Ye]
All the mothers and children are engaged in interesting games. [Zhejiang Women's Federation/Chen Ye]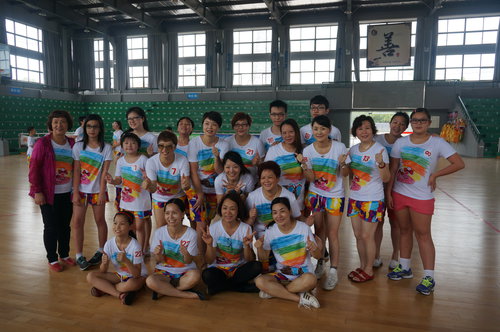 Some of the Zhejiang-native mothers and children from Hong Kong [Zhejiang Women's Federation/Chen Ye]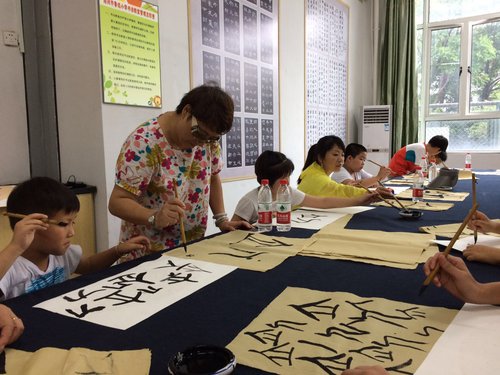 A calligraphy activity during the five-day visit at the local Lu Xun Primary School, named after the famous Chinese writer [Zhejiang Women's Federation/Chen Ye]
(Provided by Zhejiang Women's Federation/Chen Ye)