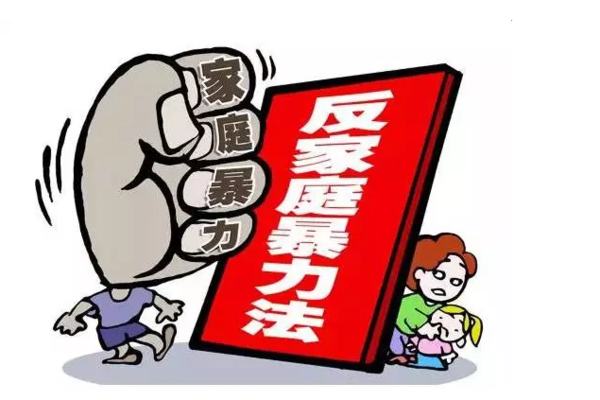 A cartoon shows the occurrence of domestic violence in a family. [Yunnan Women's Federation]
Yunnan Women's Federation and the Organization Department of Yunnan Provincial Committee of the Communist Party of China (CPC) officially added the opening class on China's first anti-domestic violence law into the curriculum of the Yunnan Officials E-learning College this September.
The newly included online class was co-produced by the National Office on the Popularization of Laws and the All-China Women's Federation (ACWF), and was lectured by Vice-President of the China Law Society's Branch on Marital Affairs Li Mingshun, who is also a legal professional in China Women's University (CWU). It aims to further the public's knowledge of the anti-domestic violence law and help female victims better safeguard their legal rights.
The introduction of the online class on anti-domestic violence aimed to urge employees and officials of local government departments to better observe the law concerned, voluntarily resist the occurrence of domestic violence, and contribute their efforts to the construction of harmonious families.
"Women's federations across Yunnan received 11,230 complaint letters, phone calls and personal visits in 2015, 56.7% of which were connected with disputes over domestic or marital issues. Amongst them, nearly 30 percent were in relation to domestic violence, whose perpetrators included but were not limited to, governmental staff and the families with higher education," said President of Yunnan Women's Federation He Hongmei to an interviewer from China Women's News on October 9 and continued to note that was why the province were launching the initiative.
One anonymous learner said the new online class had provided all its beneficiaries with comprehensive knowledge about the definition and scope of domestic violence, as well as methods to prevent its occurrence and secure the interests of victims.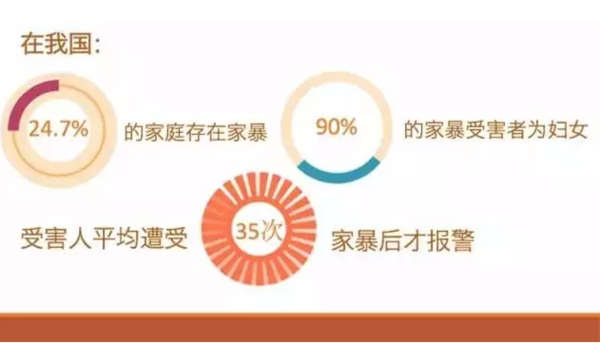 Data shows the proportion of families and women affected by domestic violence, and how female victims react. [Yunnan Women's Federation]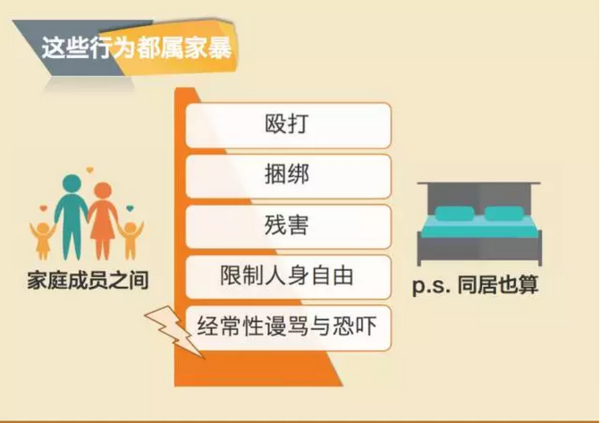 An illustration shows the scope of domestic violence. [Yunnan Women's Federation]
(Provided by Yunnan Women's Federation)
Please understand that womenofchina.cn,a non-profit, information-communication website, cannot reach every writer before using articles and images. For copyright issues, please contact us by emailing: website@womenofchina.cn. The articles published and opinions expressed on this website represent the opinions of writers and are not necessarily shared by womenofchina.cn.