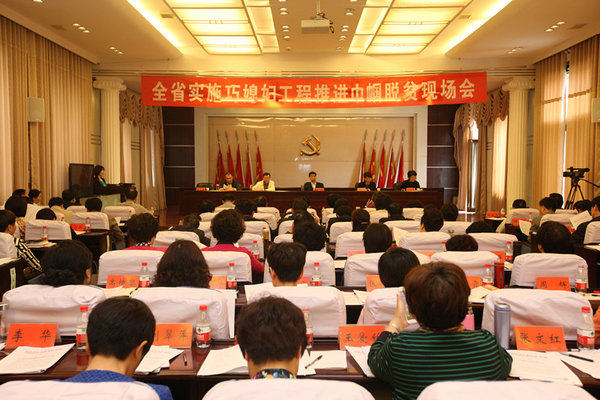 Participants at the launch ceremony. [Henan Women's Federation /Zhang Hongqiu]
A campaign to find more "smart" wives and help women achieve economic prosperity was officially launched at a ceremony held in Zhengzhou, capital of central China's Henan Province, on May 9-10.
The campaign was organized by Henan Provincial Committee of "Double Learning & Double Competitions", which is in charge of further assistance for rural women in acquiring academic knowledge and contributing to social and economic affairs, with the support of Henan Women's Federation.
In his speech at the ceremony, Vice-Governor of Henan Provincial People's Government Wang Tie highly praised the achievements made by relevant government bodies in previous campaigns, and highlighted the importance of the ongoing campaign, which is crucial to helping more rural women acquire technical competence and enrich their lives.
He added that local government agencies were expected to make an innovative approach to promote the campaign, initiate more public welfare projects, and assist female beneficiaries in their business startups and employment.
For her part, President of Henan Women's Federation Gao Xiuju gave a summary of its work on the "Double Learning & Double Competitions" event in 2015 and underlined key points of its efforts this year.
Henan Women's Federation will intensify its focus on helping more women engage in the management of e-commerce, agri-tourism, agricultural production and others, construct 500 representative bases for women's employment across the entire province, and assist 200,000 rural women in their business ventures during 2016.
Those present at the launch ceremony included presidents of local municipal women's federations, and officials from other relevant government departments.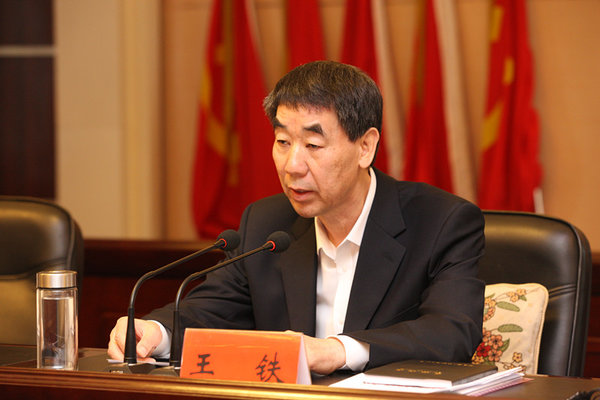 Vice-Governor of Henan Provincial People's Government Wang Tie gives a speech. [Henan Women's Federation /Zhang Hongqiu]
President of Henan Women's Federation Gao Xiuju speaks during the launch. [Henan Women's Federation /Zhang Hongqiu]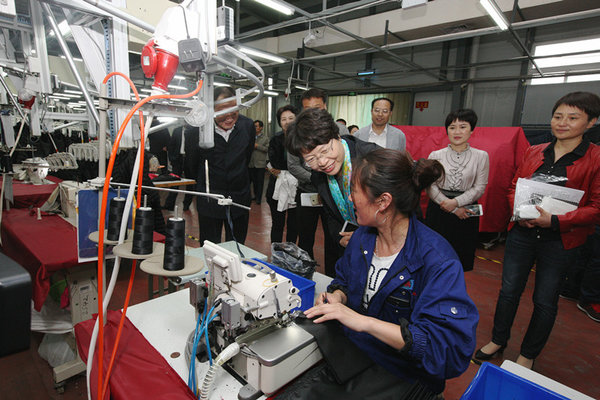 Attendees to the launch ceremony tour a workshop. [Henan Women's Federation /Zhang Hongqiu]
(Provided by Henan Women's Federation)