Liao Hongshi: Member of the Hechi Political Committee and Level-One National Farming Technology Advisor [Women's Federation in Mulao Autonomous County/Qin Yihui]
A training seminar for women was held in Weixin Village in the town of Tianhe, south China's Guangxi Zhuang Autonomous Region on October 23. Jointly hosted by the county women's federation and Zhong'ou Xiannong E-Commerce Co., Ltd., the seminar was designed to help women who lack skills start businesses and reduce poverty while demonstrating the impact of women in the fight against poverty.
The "Women Fighting Poverty: Technology Demo Site" in Weixin Village of Tianhe was established in July, 2016 as a subsidiary of the Luocheng Xiangtai Co-Op, whose legal representative is Luo Cuimei, a successful woman entrepreneur in the county. With help from the county women's federation, the women of Weixin Village joined the co-op by contributing land. All of the farm production is sold by Zhong'ou Xiannong E-Commerce Co., Ltd. The Xiangtai Co-Op has operated for years through connecting impoverished households with use of the Internet, modern farming and co-op sales. The base has its own e-commerce platform and provides job opportunities for more than 50 impoverished families and over 100 women.
The seminar was taught by Liao Hongshi, chairman of Zhong'ou Xiannong E-Commerce Co., Ltd (Guangxi), and the company's Chief of Technology Wei Jiajian. Liao and Wei are experienced in farm production, crop cultivation, practical techniques, brand marketing and promotion.
The experts used both classroom lectures and field demos to teach Weixin villagers modern approaches to growing tomatoes, sweet peas, chili peppers, passionfruit and more. The villagers learned about each crop's unique features along with water and fertilizer management, field management, pest control, trimming and shaping, brand marketing and promotion. The experts answered questions about problems in real-life planting, and demonstrated practical techniques and new skills so villagers could learn the latest scientific techniques in growing crops.
The innovative farming training seminar has enabled the women of Weixin Village to acquire scientific crop-growing skills and improved their farm management and production skills. E-commerce lectures showed them a new way to market and sell, expanded their thinking, and strengthened their confidence and goals to grow their income through farming. The women are now able to start businesses close to home, and balance both work and family.
Contact: Women's Federation in Mulao Autonomous County, Luocheng
Phone: 0778—8213889
Question and answer classes greatly motivated students. [Women's Federation in Mulao Autonomous County/Qin Yihui]
The "Women Fighting Poverty: Technology Demo Site" in Luocheng. [Women's Federation in Mulao Autonomous County/Qin Yihui]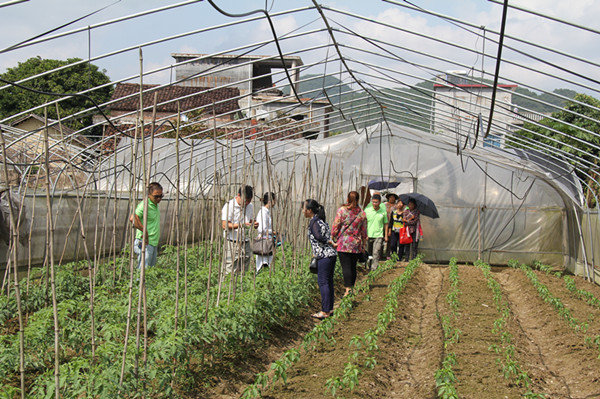 Face-to-face Q&A about farming [Women's Federation in Mulao Autonomous County/Qin Yihui]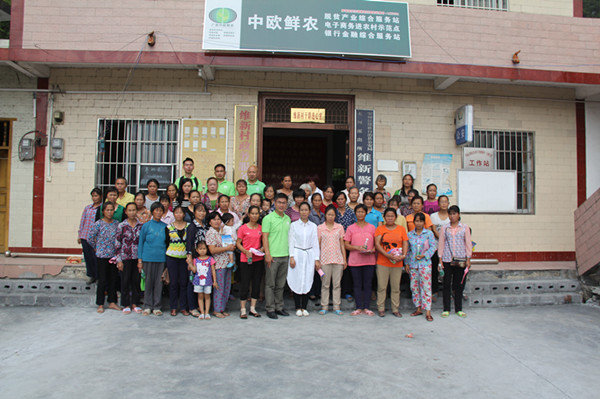 Class photo [Women's Federation in Mulao Autonomous County/Qin Yihui]
(Provided by Women's Federation in Mulao Autonomous County)