Attendees pose for a group photo during the event. [Gansu Women's Federation/Cui Juan]
An event to care for impoverished women and children called "Caring Mothers" was held in Tianshui of northwestern China's Gansu Province on April 22.
About 400 local children and parents received schools supplies as a part of the poverty alleviation action event.
During the activity, Gansu Women's Federation officials gave away backpacks, stationery and books to over 200 needy children in Minwu Village. Zhou Huanhuan, a representative of local "left-behind children," or those that remain in rural areas while their parents migrate to cities to work, made a touching speech on behalf of the children she works with. He Yunxia, a representative of mothers, appealed on more people to promote positive interactions with their children.
Zhang Xinlan, the vice-president of Gansu Women's Federation, made a speech highlighting the development of the Caring Mothers campaigns since its conception last year, and pledging to continue provincial poverty alleviation work
Zhang emphasized the importance of family education, pointing out that parents are the first teachers in a child's life. She expressed her hope for families to foster loving children who could give back to the community as they mature.
The federation also held a series of lectures for mothers with the theme of Family Education and Legal Knowledge. Wei Xinmin, a professor at Northwest Normal University, and Luo Juan, a lawyer from Gansu Herui Law Office, were invited to talk.
The Children's Department and the Rights Department of the federation distributed publicity materials to attendees, including educational and promotional pamphlets and picture books for the children.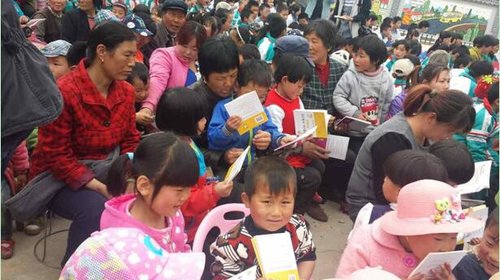 Parents and children are given picture books. [Gansu Women's Federation/Cui Juan]
Lectures for mothers—Family Education and Legal Knowledge [Gansu Women's Federation/Cui Juan]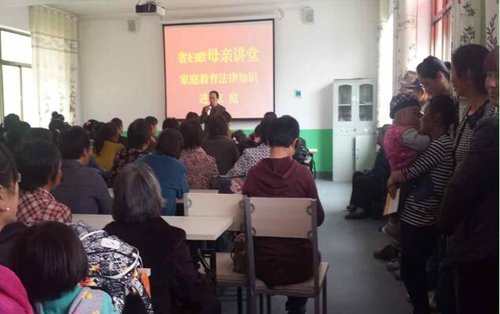 A lawyer gives mothers a lecture. [Gansu Women's Federation/Cui Juan]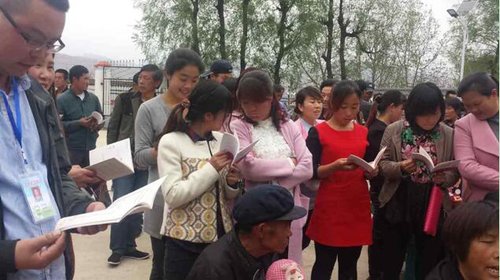 Attendees read the publicity materials distributed by Gansu Women's Federation. [Gansu Women's Federation/Cui Juan]
(Provided by Gansu Women's Federation)