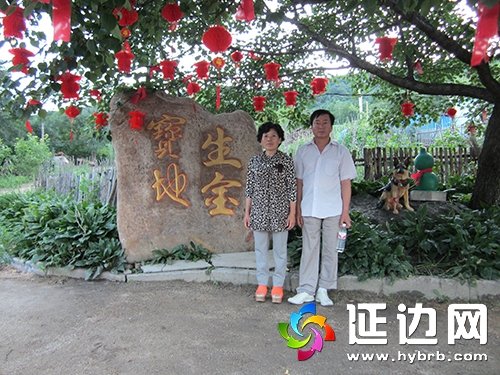 Jin Meilan and her husband Han Yongnan [hybrb.com]
A couple from Wuer Village near the city of Hunchun in northeast China's Jilin Province was awarded as a Most Beautiful Family by the All-China Women's Federation (ACWF) in June due to their great dedication and good family virtues.
Han Yongnan is the only doctor of his village. Though he has physical disabilities, he has promoted the health of his fellow villagers earnestly, always visiting his patients regardless of bad weather.
His wife Jin Meilan took on all the family responsibilities so that Han could totally focus on his work. In addition, to support Han's career, she studied medicine on her own and acted as his assistant during his medical visits.
With mutual respect and love, they created a harmonious environment for their son. Moreover, their virtuous deeds exerted a great influence on him, as he became a doctor at the Sichuan Provincial Hospital of Traditional Chinese Medicine in southwest China after getting a postgraduate degree.
Over the past dozens of years, this family have dedicated themselves to the public welfare of their village enthusiastically, never seeking reward.
Han was honored as a Provincial Outstanding Rural Doctor in 2006 and a National Outstanding Rural Doctor in 2009 respectively.
(Source: cntv.cn/Translated and edited by Women of China)