Members of Lou Yuewen's family hold a meeting. [CCTV]
A man from the city of Dandong in northeast China's Jilin Province has sent regular letters to his relatives in the past 24 years, writing over 160,000 characters in total, to promote good values and strengthen family ties.
Lou Yuewen is the eldest child of his family and has five siblings. His father passed away when he was young.
Just before his death, he expressed his last wishes to Lou: "You are the eldest child and should teach your little sisters and brothers to do well. Do not go backwards."
Lou bore his father's words deeply in mind. As some of his siblings lived in neighboring Liaoning Province, Lou kept up frequent communication via post. He believed that hand-written letters were more intimate than phone calls or text messages.
Moreover, Lou often wrote to the younger generation of his family, advising them on their work and life and urging them to be kind and honest to others.
Each time members of his family encountered difficulties, Lou would give them advice and inspire them with his own experiences on how to avoid mistakes.
Over the years, he has written over 100 letters, in which he sent messages of a virtuous outlook. In 2013, a book based on his family letters was published and was well-received among local citizens.
Under the influence of the letters, Lou's family members not only inherited their family's good merits but did well in their work.
Lou's eldest son teaches music at a local senior high school. His wife is the Party secretary of the nearby Jiangpan Community and serves people with strong dedication.
Working at his police post, Lou's second son was honored as a Model Worker and a Good Policeman, successively. His wife, a doctor of a local hospital, has received praise from patients due to her excellent medical skills and kindheartedness.
Moreover, Lou's grandchildren stood out among their peers in their academic performance and were recently admitted by a famous senior high school.
To make his family letters advance with the times, Lou enriches himself by reading books and newspapers every day.
Lou said that he will continue to write and promote family civilization.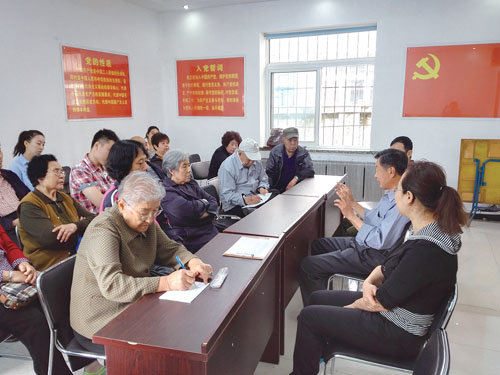 Lou holds a symposium on family virtues. [ddrb.cn]
(Source: CCTV/Translated and edited by Women of China)