The All-China Women's Federation (ACWF) recently launched a large-scale campaign to promote major events in the history of the Communist Party of China (CPC).
The campaign covers 14 provinces, autonomous regions and municipalities, and will last 70 days. On July 25, the celebrations arrived in east China's Zhejiang Province.
There was an outstanding woman named Wang Huiwu (1898-1993), wife of Li Da, one of the founders of the Communist Party of China (CPC), who played an essential role in ensuring the security of attendees at the Party's historic founding conference in 1921. Let's review this great woman's involvement in this historic event.
After the Party's first gathering was fixed to be held in the city of Jiaxing in Zhejiang, Wang immediately left for the city to arrange for the attendees' accommodation and set up the meeting site and other logistical details, along with several of the other representatives.
Under Wang's suggestion, all attendees agreed to come to the Nanhu Lake for further discussion.
With careful planning, the meeting went ahead against the secluded background of the waters of Nanhu Lake. While attendees convened in a cabin, Wang sat on the bow of the vessel acting as a sentry. Whenever other boats would come too close, she would hum a folk tune and tap the cabin door to signal an alarm.
Thanks to Wang's thoughtful consideration and preparation, the representatives managed to finish discussing all issues on their agenda safely, and eventually moved on to the founding of the CPC. Hence, she was considered a "guard of the CPC's first meeting" and "the first ever Party worker."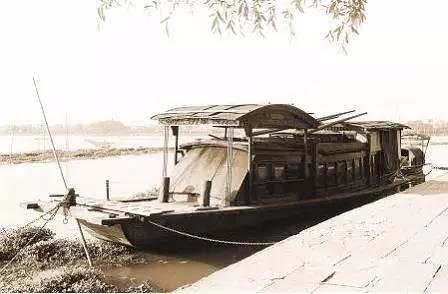 The boat aboard which the Communist Party of China was founded [Women Voice]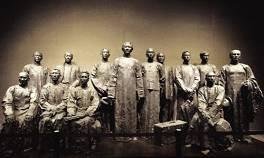 Statues of the representatives of the 1st CPC National Congress [Women Voice]
Wang Huiwu [Women Voice]
(Source: Women Voice/Translated and edited by Women of China)