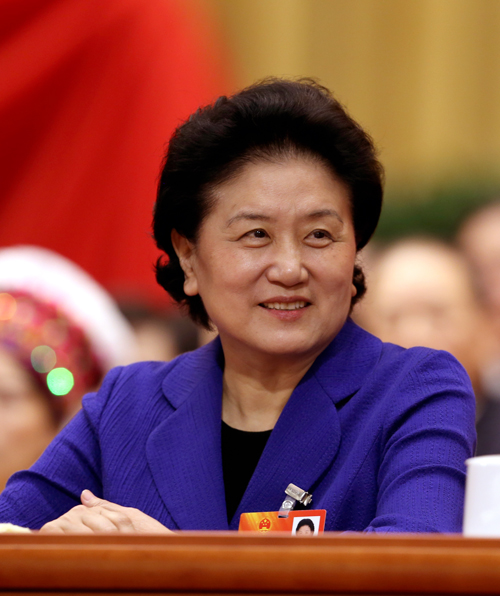 Chinese Vice-Premier Liu Yandong [Women of China]
Promoting women and children's development and protecting their legal rights and interests are promises by the Chinese Government to the international community. They are also part of China's efforts to ensure the advancement of society and civilization.
— Chinese Vice-Premier Liu Yandong made the above comments during the second plenary session of the fifth executive committee of the National Working Committee on Children and Women, under the State Council, on January 25, 2010.
Women and children's health are the preconditions and foundation of human's sustainable development. China has 880 million women and children, whose well-being impact family happiness and the nation's future. To improve women and children's health, relevant departments must be fully aware of their duties and missions, and they must adhere to the principles on maternal and infant healthcare services.
— Chinese Vice-Premier Liu Yandong made the above comments during the meeting to mark the 20th anniversary of the enforcement of Law on Maternal and Infant Healthcare, on June 2, 2015.
Please understand that womenofchina.cn,a non-profit, information-communication website, cannot reach every writer before using articles and images. For copyright issues, please contact us by emailing: website@womenofchina.cn. The articles published and opinions expressed on this website represent the opinions of writers and are not necessarily shared by womenofchina.cn.