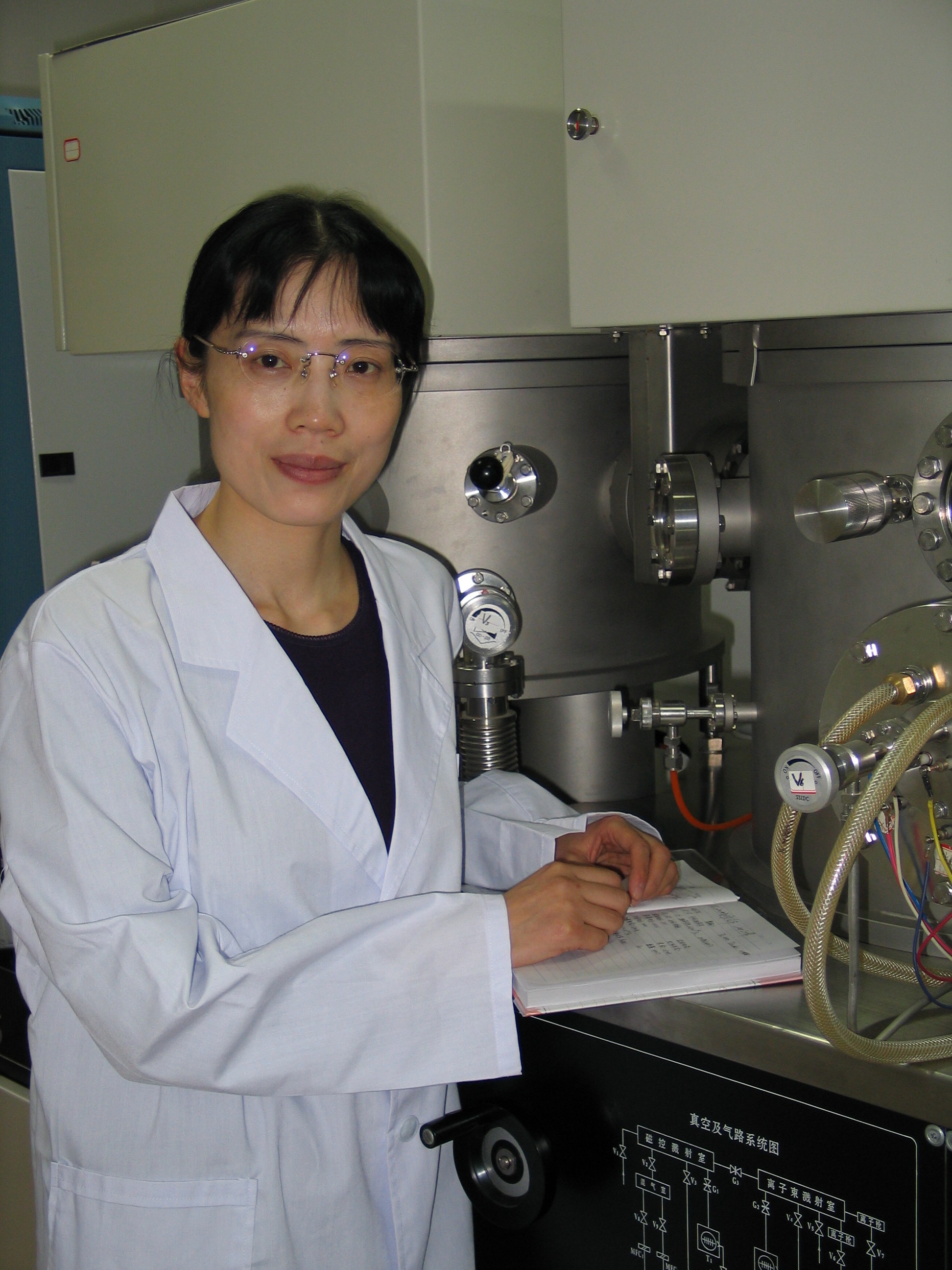 Professor Liu Qingju works in the laboratory. [Women of China]
Professor Liu Qingju, director of the Research Institute of Engineering and Technology of Yunnan University, has achieved many results and innovations in new materials and has helped foster a great many outstanding talents.
A Great Researcher
Born in October 1966, Liu — a member of the China Democratic League, one of the eight legally recognized political parties in China — was transferred to Yunnan University (based in Kunming, capital of southwest China's Yunnan Province) from Huazhong University of Science and Technology (based in Wuhan, capital of central China's Hubei Province) in the mid 1990s.
Considering her research basis and Yunnan's practical demand in technical development, Liu chose nanometer materials' application on environmental protection as her new research focus and busied herself in the laboratory not only on working days but on holidays and festivals as well.
In 2000, Liu — who had already crossed the frontier of material science — successfully applied to undertake a key research project of the Yunnan Natural Science Foundation, which was of great encouragement to her.
In recent years, Liu has presided over and undertaken more than 20 research projects, including the National High-tech R&D Program (863 Program) and has achieved innovative results in photocatalytic materials, high performance composite inorganic antibacterial materials, new hazardous gas sensing materials and equipment — among others — with independent intellectual property rights.
In addition, Liu has published more than 180 papers in core journals both at home and abroad and has gained 16 patents, with three of her research results moving on to the stage of industrialized production.
In addition, with her successful research in nanometer materials, Liu has been invited to attend academic exchanges at other research institutes and universities in her field, in Japan, Europe and the United States.
An Exceptional Teacher
Along with her great achievements in scientific research, Liu has also impressed with her teaching ability. In order to hold her postgraduate students responsible and keep them on track, Liu requires each student to hand in a research report each month to summarize that month's research progress and problems; to make a plan for the following month; and to attend at least one national or international academic conference during their studies.
"I just hope that they can really learn something useful under me and develop their own skills and abilities so as to be qualified for their future work," said Liu.
In recent years, Liu's postgraduate students have published a number of academic papers in core international journals, and many of their graduation theses have been named as outstanding diploma theses.
In addition, Liu has also made great efforts to improve the fostering of undergraduate students. She is constantly searching for new ways to connect with her students, such as trying to find opportunities to introduce to her students the latest developments in science and technology, developing their abilities in putting into practice what they have learned and adopting various methods to inspire their innovation consciousness and capability.
In recent years, Liu's undergraduate students have won four awards in the Challenge Cup, a nationwide extracurricular sci-tech competition held among college and university students.
With the upcoming International Women's Day, Liu has been hailed as a National March 8th Red-Banner Pacesetter, an honor bestowed by the All-China Women's Federation (ACWF) upon exemplary workers who have made extraordinary achievements.