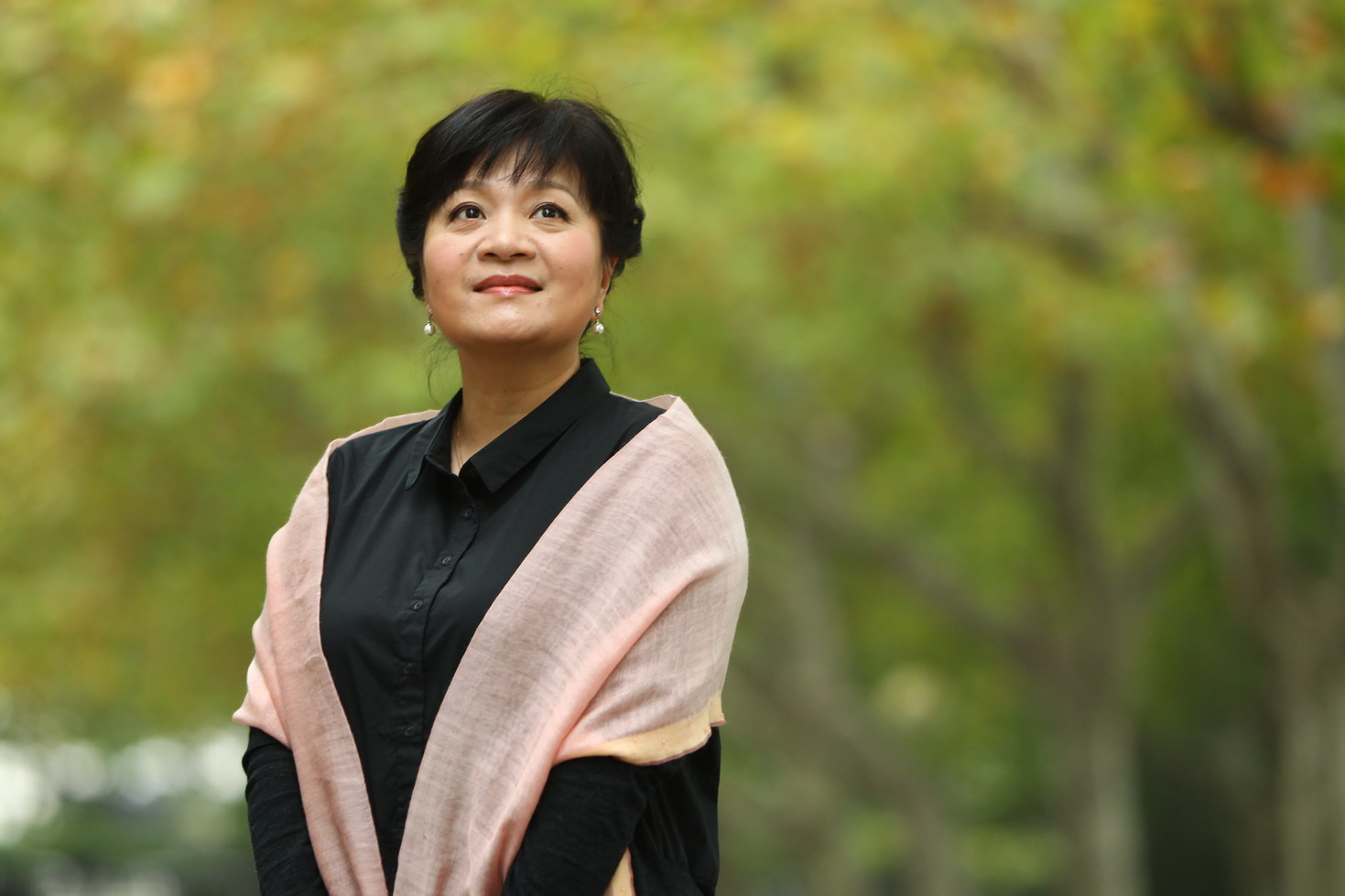 Wang Liping [Women of China]
Over the past two decades, Wang Liping has written screen plays for 20 TV dramas that reflect contemporary Chinese people's lives. With numerous works that have been praised as "warm," "beautiful" and "full of energy," Wang has been dubbed the "gold-medal screenwriter."
Born in 1963, Wang was recruited by the Shanghai Film Group in 1999. Since then, she has been committed to depicting ordinary people's lives with a strong sense of social responsibility.
To this end, she regularly visited factories and rural areas in order to better connect with the people and themes that are important to her and her work. Over the past several years, she has been active on Shanghai TV programs, making guest appearances to discuss legal and romantic issues.
While sharing her ideas and making friends with audiences, she collected many resources for her screen plays and laid a solid foundation for her writing.
When it comes to putting pen to paper, Wang has her own principles: digging into raw materials she has collected; writing about ordinary people; and depicting Chinese people's values and virtues.
Over the past years, she has never stopped writing. With a passion and enthusiasm for her craft, she praises life in this era and writes about people's happiness.
"I don't complain. I use my screen plays to express myself," said Wang, talking about her diligent efforts and strict self-discipline.
Wang's dedication has paid off. With the Shanghai Film Group, she has become a leading screenwriter. Outside the group, she has also been praised by people from all walks of life.
Labeled as dramatic pieces full of "positive energy," Wang's screenplays have won a number of awards, both from within China and overseas.
In 2001, her screenplay for the movie "Love Is Blue" (1999) won a jury special award at the Baihe Award of China Movie Channel.
After winning a number of domestic awards, TV drama "Beautiful Daughter-in-Law" (2010), for which she wrote the screenplay, won a Best Foreign TV Drama award at the 2010 International Drama Festival in Tokyo, becoming the first mainland-Chinese drama to win an overseas award.
In 2011, the TV drama was brought to Africa, where it aired in Tanzania and Kenya and soon became popular.
When Chinese President Xi Jinping visited Tanzania in April 2013, he mentioned the drama during one of his speeches. "Through the broadcasting of the Chinese TV drama 'Beautiful Daughter-in-Law' in Tanzania, Tanzanian audiences are learning about the happiness and bitterness that Chinese people face in their daily lives at home," said President Xi.
It was estimated that an African viewing audience of 100 million people has watched the drama. While giving an interview with China Central Television (CCTV), one African man said that through this drama, he came to see and learn about Chinese people's married life.
In the following years, the dramas that Wang created continued to increase in international influence, especially in the Republic of Korea and Japan.
In 2014, her TV drama "The Four Seasons of My Family" was launched in New York, put on the air by SinoVision.
Her latest TV drama, "Life Lessons," will be exported to the overseas market in the near future.