BWF Publicizes Spirit of National Women's Congress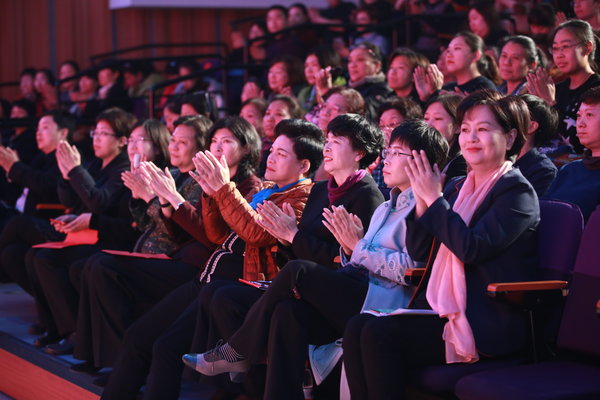 Over 400 participants attend the activity. [Beijing Women's Federation]
The Beijing Women's Federation (BWF) organized an activity for local officials in the Chinese capital on November 13 to publicize the spirit of the 12th National Women's Congress (NWC).
Some four NWC delegates, Song Yushui, Meng Man, Deng Yaping, and Ju Ping, delivered speeches at the event.
The NWC made women and officials of women's federations in Beijing feel proud and fully aware of their great responsibilities.
President Xi Jinping and all members of the Standing Committee of the Political Bureau of the Communist Party of China Central Committee attended the congress's opening, in a move to show the Party's support for women's cause.
After the NWC concluded, Xi met with the leaders of the All-China Women's Federation (ACWF), and delivered an important speech.
During the publicity activity, the four delegates shared what they had learned from Xi's speech and the spirit of the congress with participants.
In their talks, they demonstrated women's passion to pursue a good life, as well as their confidence in achieving the Two Centenary Goals and realizing the Chinese Dream of the national rejuvenation under the leadership of Xi.
Attendees said the talks had inspired them and made them more determined to promote women's causes.
To further publicize the spirit of the 12th NWC and achieve the goals set out by the Congress, BWF will focus on deepening the reform of women's federations, work to finish its tasks, and fulfill its duty of leading women to follow the pace of the Party in the future.
Over 400 participants, including Zhao Haiying, vice-president of BWF; Wang Jingdong, vice-president of Beijing Federation of Trade Unions; Liu Ling, associate inspector of BWF; and, other officials from local government agencies, attended the activity.
NWC delegate Deng Yaping delivers a speech at the activity. [Beijing Women's Federation]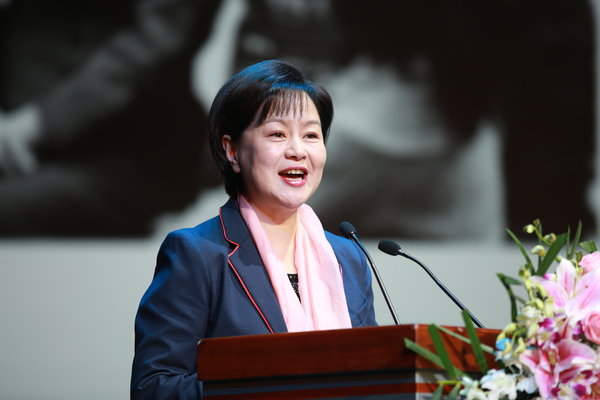 NWC delegate Ju Ping delivers a speech at the activity. [Beijing Women's Federation]
NWC delegate Meng Man delivers a speech at the activity. [Beijing Women's Federation]
NWC delegate Song Yushui delivers a speech at the activity. [Beijing Women's Federation]
(Source: Beijing Women's Federation / Translated and edited by Women of China)