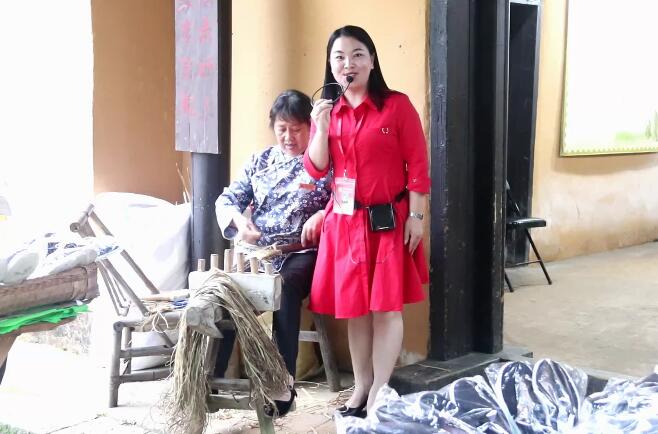 Li Haiqing helps shoot a promotional video. [Womenvoice.cn]
Li Haiqing, a tour guide at Jinggangshan, a Red Army revolutionary base in east China's Jiangxi Province, has strongly inherited and promoted the so-called "Jinggangshan Spirit" over the past several years, according to a recent profile.
Li is general secretary of Jinggangshan Spirit Publicity Group and also the president of Jinggangshan Tour Guide Association.
As part of her work for the Communist Party of China, she comments on military history, spreads positive messages and shows passion for Red patriotism education.
For example, by telling visitors the story of the heroines, Li encourages more females to aim high, and cultivate themselves into women of the new era, equipped with knowledge and lofty thoughts.
In her eyes, the Jinggangshan spirit refers to the revolutionary spirit of holding firm beliefs; the spirit of seeking welfare and national rejuvenation; and, accordingly, she shares her understanding with the visitors while serving as a tour guide for Jianggangshan.