Editor's note: Women's Voice will present a series of featured photos to tell the stories of female role models who have been successful in their work.
An Expert in Railway Signaling Technology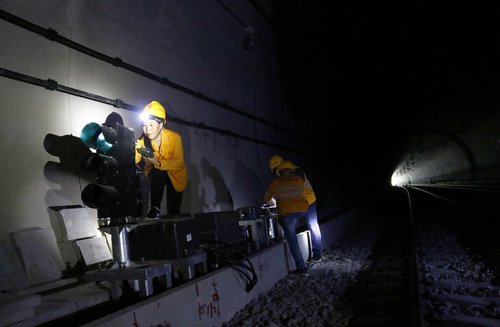 Huang Hong (F) works with her colleague in a tunnel. [China Women Photographers Association]
Huang Hong is a chief engineer in the Zhengzhou branch of Signal of the Third Engineer Co., Ltd. affiliated to the China Railway Electrification Group.
Huang has been involved in many signal equipment research projects and has never made any mistakes in welding thousands of signal wires over the past few decades.
She has won the Locomotive Medal by the All-China Federation of Trade Unions for Railway Workers and been elected as a member of the 12th Beijing Municipal Congress of the Communist Party of China, in recognition of her sound performance at work.
In addition, she is her company's first female signaling researcher who has ever been entitled to enjoy a technological allowance.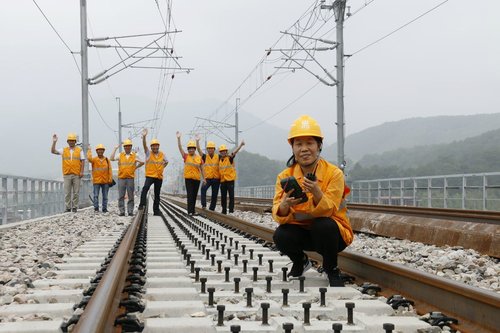 Huang Hong (F) and her colleagues on a railway line [China Women Photographers Association]
Huang Hong checks the operation of signaling facilities in a section of railway line in southeast China's Fujian Province. [China Women Photographers Association]
Huang Hong climbs a signaling pole to check signaling facilities in a section of railway line in southeast China's Fujian Province. [China Women Photographers Association]